Meet the masters of resilience.
80's metal trailblazers: Anvil.
For those of you who bristle at the thought of heavy metal, set aside that resistance. Give this one a shot with an open mind and heart. And thank me later—because the story of Anvil—and the filmmaker who captured their tale—is nothing short of remarkable.
At 14, Steve 'Lips' Kudlow and Robb Reiner made a pact to rock together forever. In 1982 they birthed a highly influential album that would inspire the likes of Anthrax and Metallica—and then proceeded to drop off the map, toiling in obscurity for decades while the bands they impacted rose to superstardom.
Then, in 2006, filmmaker (and former Anvil roadie) Sacha Gervasi set out to find out what happened, discovering to his astonishment that 25 years later the band was still making music and remained steadfastly committed to the most impossible of dreams: making it big.
Now this is a story, he thought.
So Sacha grabbed a small camera crew and proceeded to follow the band as they persevered through obstacles, navigated a botched European tour, and recorded a thirteenth album. Despite rejection that would devastate the strongest among us, Anvil refused to give up on their dream—and never lost hope.
The result is Sacha's brainchild and documentary, Anvil! The Story of Anvil. This self-financed indie roc doc—much like the band it portrays—was almost never seen by anybody. But against all odds, this "real life Spinal Tap" became a cult classic, scoring a rare 98% rating on Rotten Tomatoes, and is now lauded as one of the greatest rock 'n roll documentaries of all time.
In the end, the movie gifted Anvil the break they'd been longing for.
Today we tell this surprisingly touching and remarkably inspirational story.
"If you're a real artist, you're doing what you love until you're pushing up daisies."
– STEVE 'LIPS' KUDLOW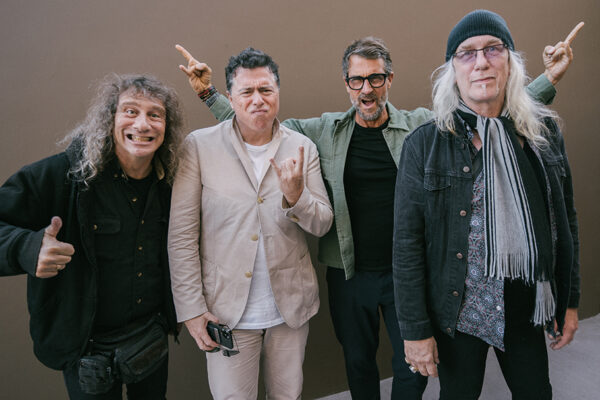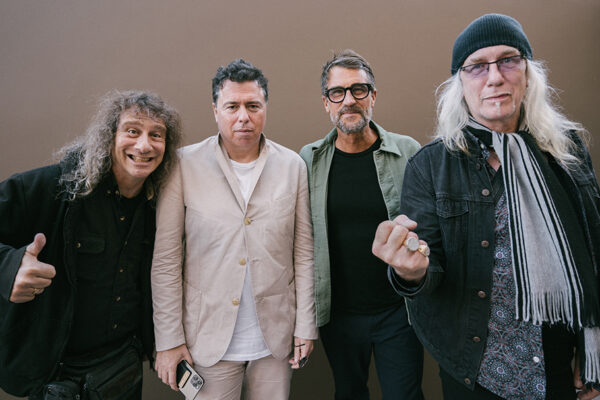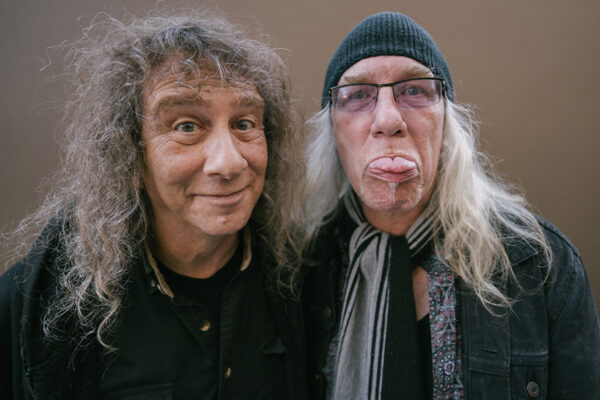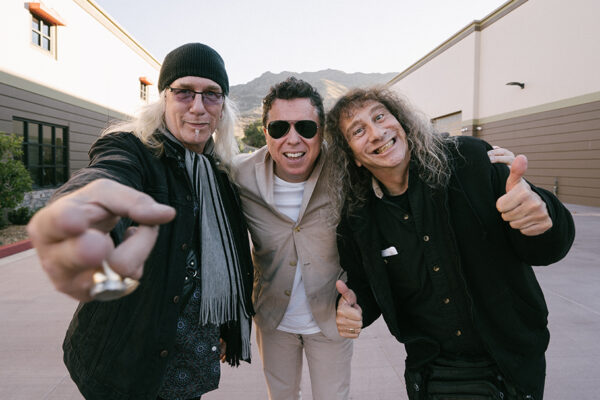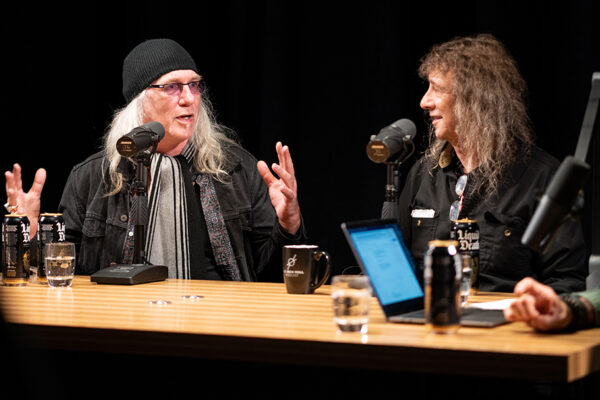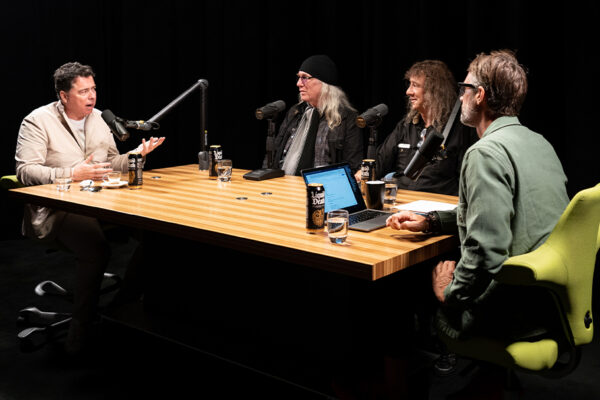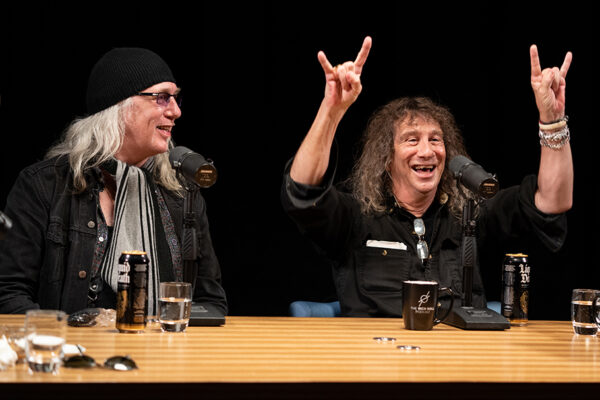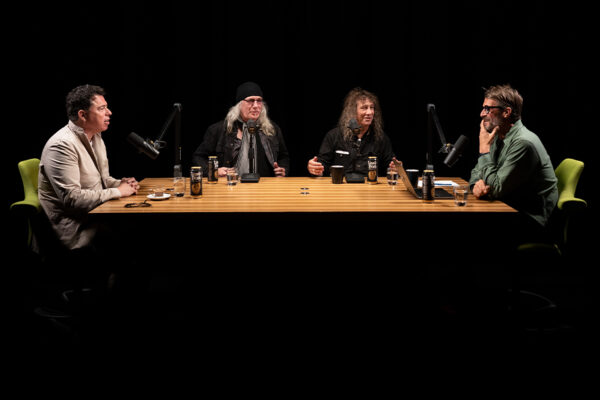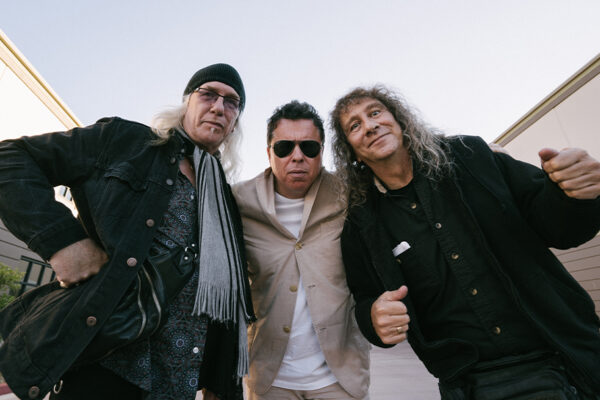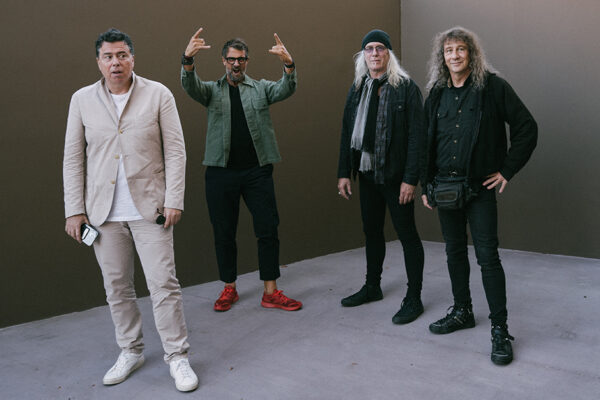 And now, 50 years since the band debuted and 13 years after the rockumentary first premiered in 2008, the film is being re-released in 200 theaters across the US this week and later in theatres across Europe and beyond—a response to a new generation of enthusiastic young people who discovered and fell in love with the movie during Covid.
Again, even if you have zero interest in metal, you will love this film. Furthermore, you will love this conversation, which marks Sacha's 3rd appearance on the show—his first being with David De Rothschild on episode #249, and this second with actor Jamie Dornan, star of Sacha's HBO film My Dinner With Hervé, back on episode #398.
Sacha is a very entertaining and gifted storyteller, and his Anvil protagonists, Lips and Robb, are incredibly endearing, earnest, and chock full of grit. And dare I go so far as to say that Lips just might be the self-help guru you never knew you needed.
The visually inclined can watch it all go down on YouTube. As always, the podcast streams wild and free on Apple Podcasts and Spotify.
Lips and Robb hold an unwavering conviction and extraordinary amount of courage that is nothing short of superhuman. They are inspiring examples of perseverance in the face of adversity, and I'm delighted to share their story. I hope you find it as touching and compelling as I did.
Enjoy!
Peace + Plants,

Listen, Watch, & Subscribe
I'm proud to announce my new book 'Voicing Change II'. To learn more & reserve your copy, click the button below.
There are a few simple ways you can support the show and the content we strive to craft and share every single week
Subscribe & Review: Please make sure to review, share comments and subscribe to the show on the various platforms (Apple Podcasts, YouTube & Spotify). This helps tremendously!
Patronize Our Sponsors: Supporting the companies that support the show! For a complete list of all RRP sponsors and their respective vanity URLs and discount codes, click the 'Sponsors' tab in the 'Shop' menu.
Spread The Word: Help grow our reach by sharing your enthusiasm for the podcast and/or your favorite episodes by posting about it on social media.
Thank The Team: I do not do this alone. Send your love to Jason Camiolo for audio engineering, production, show notes and interstitial music; with additional audio engineering by Cale Curtis and additional music by Moby; Blake Curtis & Dan Drake for video, & editing; graphics by Jessica Miranda & Daniel Solis; portraits by Davy Greenberg, Grayson Wilder & Gizelle Peters; video clips for social media are created by AJ Akpodiete; copywriting by Georgia Whaley; and theme music by Tyler Piatt, Trapper Piatt & Hari Mathis.
Amazon Disclosure: Third-party books and products denoted on this page and website may be hyperlinked to the Amazon affiliate program. We are a participant in the Amazon Services LLC Associates Program, an affiliate advertising program designed to provide a means for us to earn fees by linking to Amazon.com and affiliated sites.