What does a celebrity mentalist have to teach us about a high-performance mindset?
The answer is more than you'd imagine.
In addition to astonishing 'mind-reading' feats of sorcery, today's conversation brims with strategies for cultivating intuitive abilities and leveraging body language, behavior, and energy for greater confidence, endurance, and resilience.
Meet world-class mentalist and highly accomplished ultrarunner Oz Pearlman.
Perhaps you've seen him on Late Night with Jimmy Fallon, The TODAY Show, or Ellen. Maybe you caught his act on America's Got Talent in 2015—where week after week, Oz performed mind-blowing, never before seen mentalism routines that made him a household name overnight.
But if this is your first encounter with Oz, he's one of the world's busiest and most in-demand entertainers with a client list that reads like a who's who of politicians, professional athletes, A-list celebrities, and Fortune 500 companies. He's appeared on seemingly every media outlet and talk show, where his unique blend of magic and mentalism always leaves the host and audience breathless.
He also happens to be an incredible athlete. In addition to clocking a 2:23 marathon PR, he's competed in some of the world's most prestigious ultramarathons—Badwater, WS100, and Spartathlon among them. And just last week he broke Robbie Balenger's Central Park Loop FKT by running 116+ miles (19 loops) in a single day, raising over $110,000 for Ukraine relief along the way before catching a flight to Augusta to perform at The Masters the very next day.
Today he shares his magic—and the ride is wild.
​​"The most powerful voice in the world is the one in your head."
– OZ PEARLMAN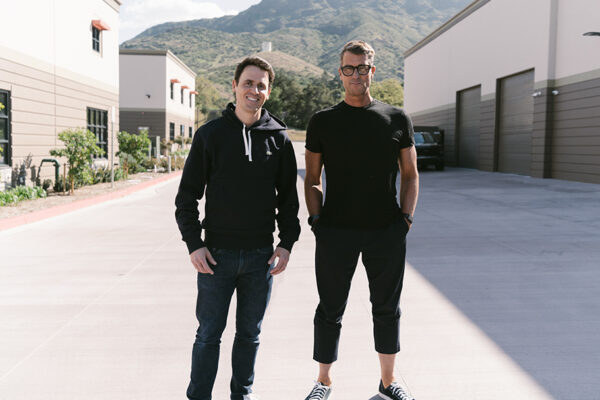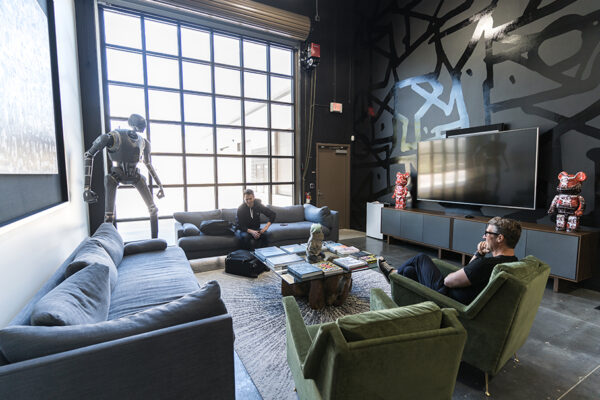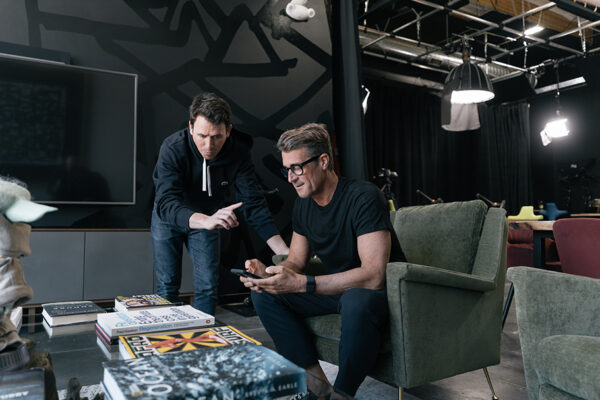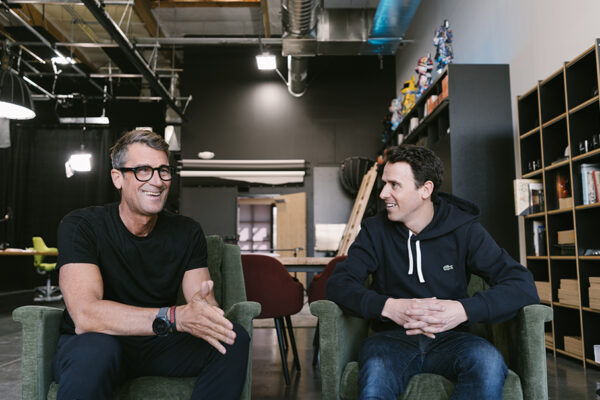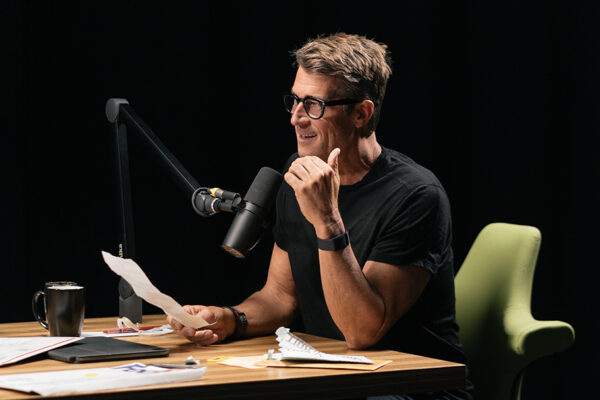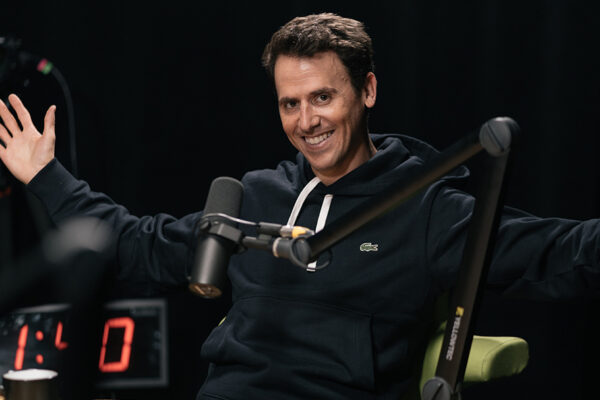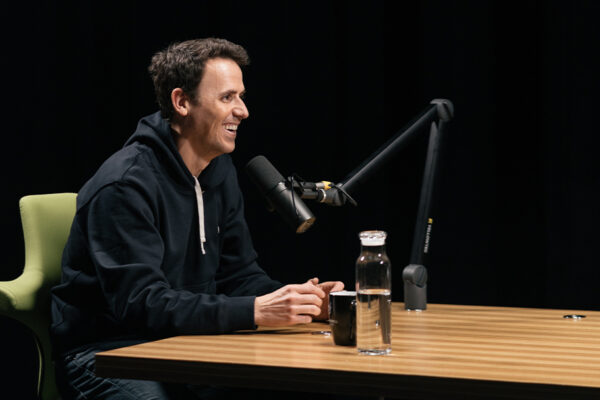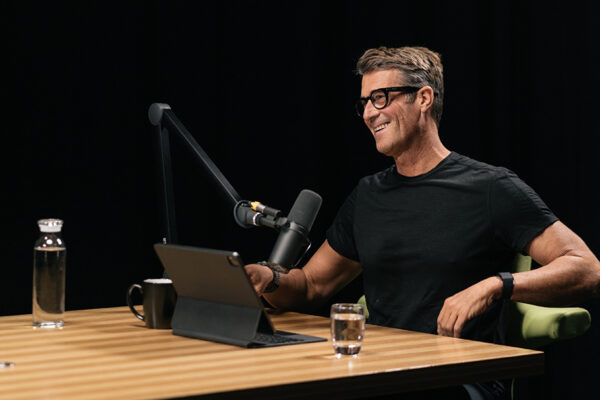 Today we cover Oz's story, the art of mentalism—what it is, what it isn't—and how he balances being an on-demand entertainer with being a devoted ultrarunner who continues to clock 100-mile weeks.
In addition, we explore his unique insights into human behavior in relation to perseverance, patience, self-worth, and entrepreneurship. And we discuss the role running plays in helping him be a better performer, husband and father.
The visually inclined can watch the magic transpire on YouTube. As always, the podcast streams wild and free on Apple Podcasts and Spotify.
Charismatic and insanely skilled at his craft, Oz is one of the most impressive performers I've ever witnessed. I don't want to spoil this one any further beyond imploring you to please stick around to the end for an act of mentalism that will melt your brain. It's a reveal for the ages that left me and my entire team absolutely stunned and breathless.
Enjoy!
Peace + Plants,

Listen, Watch, & Subscribe
I'm proud to announce my new book 'Voicing Change II'. To learn more & reserve your copy, click the button below.
There are a few simple ways you can support the show and the content we strive to craft and share every single week
Subscribe & Review: Please make sure to review, share comments and subscribe to the show on the various platforms (Apple Podcasts, YouTube & Spotify). This helps tremendously!
Patronize Our Sponsors: Supporting the companies that support the show! For a complete list of all RRP sponsors and their respective vanity URLs and discount codes, click the 'Sponsors' tab in the 'Shop' menu.
Spread The Word: Help grow our reach by sharing your enthusiasm for the podcast and/or your favorite episodes by posting about it on social media.
Thank The Team: I do not do this alone. Send your love to Jason Camiolo for audio engineering, production, show notes and interstitial music; with additional audio engineering by Cale Curtis and additional music by Moby; Blake Curtis & Dan Drake for video, & editing; graphics by Jessica Miranda & Daniel Solis; portraits by Davy Greenberg & Grayson Wilder; the copywriting by Georgia Whaley; and theme music by Tyler Piatt, Trapper Piatt & Hari Mathis.
Amazon Disclosure: Books and products denoted with an asterisk are hyperlinked to the Amazon affiliate program. We are a participant in the Amazon Services LLC Associates Program, an affiliate advertising program designed to provide a means for us to earn fees by linking to Amazon.com and affiliated sites.