Today we explore health, fitness, longevity & the pursuit of meaning through the lived experience of a human who has been walking planet Earth for a full 100 years.
Meet centenarian Mike Fremont, a retired engineer turned climate activist and life-long athlete who holds a slew of impressive age group world records in running, including the fastest recorded marathons for an 88-year-old, 90-year-old, and a 91-year-old.
At 96 he set the American one-mile record for the 95-99 age group, and as a lifelong canoe racer, at 99 he was the oldest person to race the Canoe National Championships.
And at 100, he's still out there getting after it. Every. Single. Day.
How does he do it? What is his secret?
"Real life satisfaction comes from helping other people as much as you can, in whatever way you can."
– MIKE FREMONT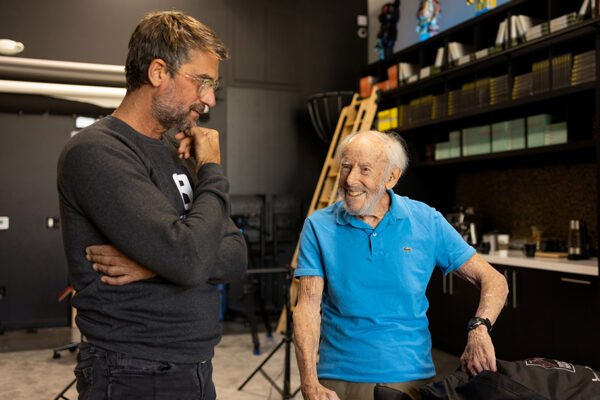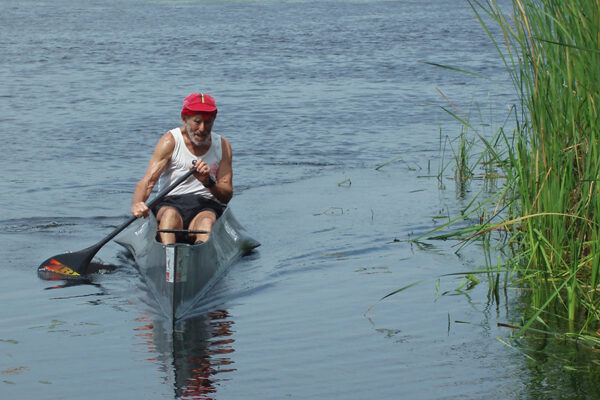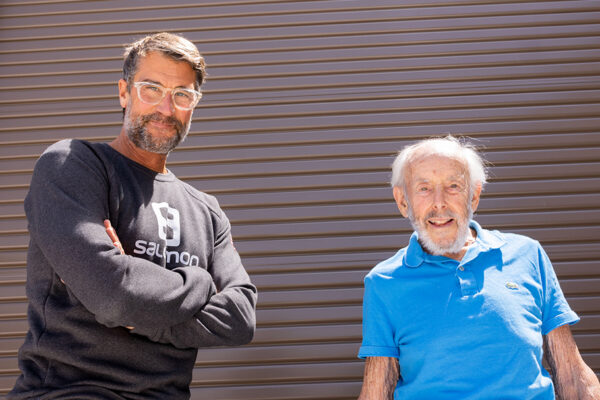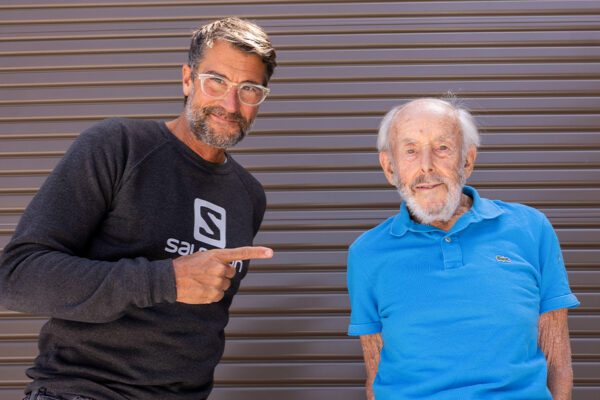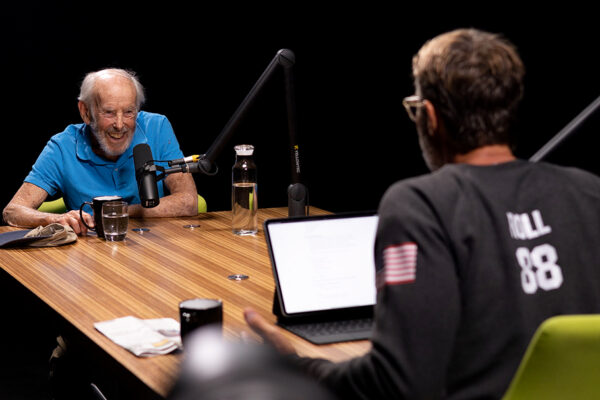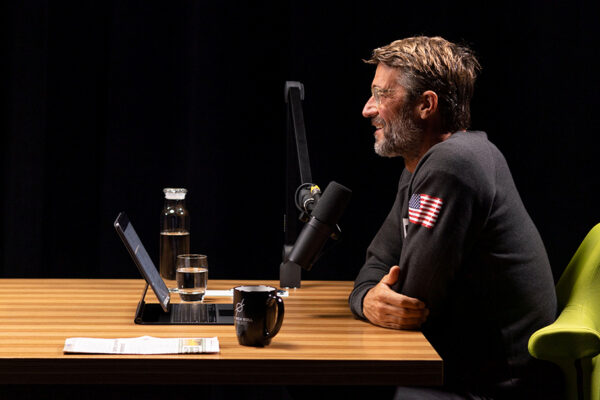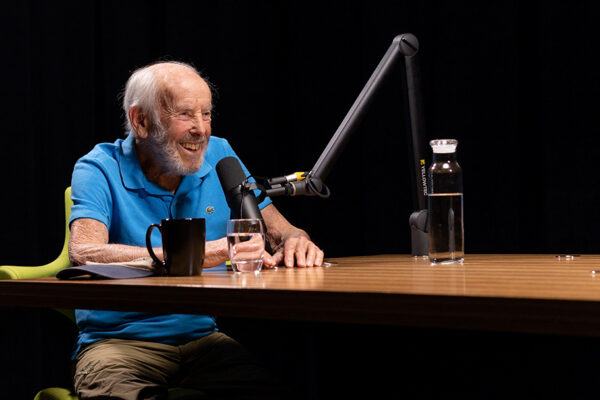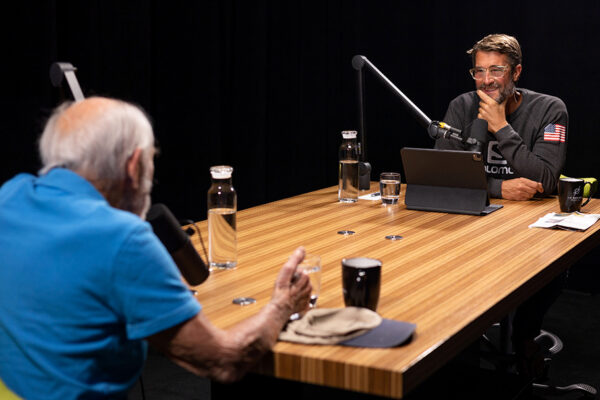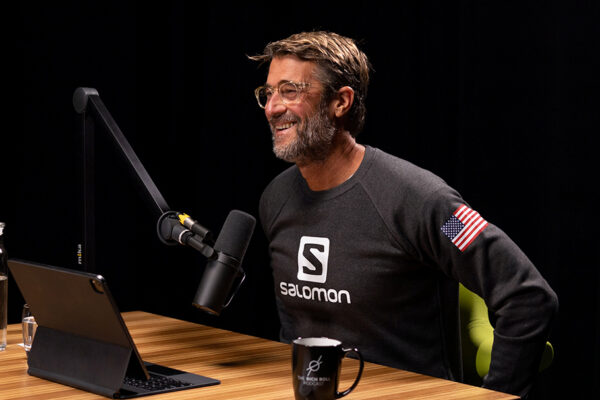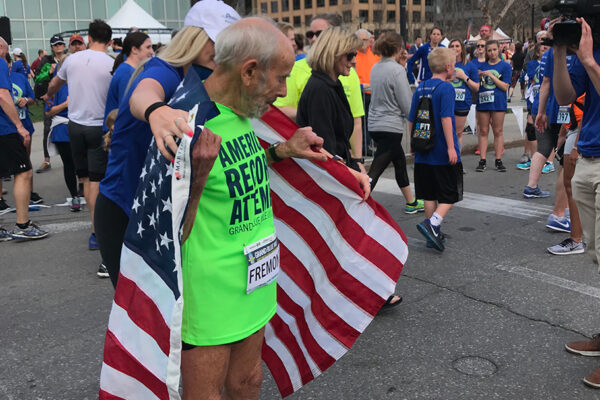 I was introduced to Mike by his running buddy elite ultra-marathoner and popular friend of the pod Harvey Lewis (RRP 658), who helped arrange today's unique opportunity to learn and be inspired by someone who has not only been alive for so long but who has remained incredibly vibrant well past his peers.
For those of you who feel like it's too late or you've missed the boat on being an athlete, this guy's marathon career didn't even kick into high gear until his 60's—40 years ago!
This conversation is my attempt to extract his testimony and counsel for younger generations. We dive into what he has learned about life, longevity, vitality, purpose, fitness, and breaking world records. We also discuss the whole food plant-based diet—a lifestyle he adopted 30 years ago in the wake of a colon cancer diagnosis—that fuels his training, keeps him spry, informs his climate activism, and in his words, is what has allowed him to thrive for decades beyond social expectations.
The visually inclined can watch the magic transpire on YouTube. As always, the podcast streams wild and free on Apple Podcasts and Spotify.
It's not often you get the opportunity to spend time with a centenarian. This is a small attempt to course correct mainstream culture's failure to appropriately appreciate our elders.
I loved having Mike on the show, consider him a new friend, and I'm proud to share his voice with you.
Peace + Plants,

Listen, Watch, & Subscribe
I'm proud to announce my new book 'Voicing Change II'. To learn more & reserve your copy, click the button below.
There are a few simple ways you can support the show and the content we strive to craft and share every single week
Subscribe & Review: Please make sure to review, share comments and subscribe to the show on the various platforms (Apple Podcasts, YouTube & Spotify). This helps tremendously!
Patronize Our Sponsors: Supporting the companies that support the show! For a complete list of all RRP sponsors and their respective vanity URLs and discount codes, click the 'Sponsors' tab in the 'Shop' menu.
Spread The Word: Help grow our reach by sharing your enthusiasm for the podcast and/or your favorite episodes by posting about it on social media.
Thank The Team: I do not do this alone. Send your love to Jason Camiolo for audio engineering, production, show notes and interstitial music; with additional audio engineering by Cale Curtis and additional music by Moby; Blake Curtis & Dan Drake for video, & editing; graphics by Jessica Miranda & Daniel Solis; portraits by Davy Greenberg & Grayson Wilder; the copywriting by Georgia Whaley; and theme music by Tyler Piatt, Trapper Piatt & Hari Mathis.
Amazon Disclosure: Third-party books and products denoted on this page and website may be hyperlinked to the Amazon affiliate program. We are a participant in the Amazon Services LLC Associates Program, an affiliate advertising program designed to provide a means for us to earn fees by linking to Amazon.com and affiliated sites.