Legendary master of the big wave. Waterman god and sun-kissed global icon. Today one of the world's greatest living athletes drops a master class on the value of pursuing adventure and embracing life as a work of art.
Meet Laird Hamilton.
Most are well-versed in the lore of today's guest as perhaps the world's greatest big wave surfer. Under-appreciated is his impact and legacy as a pioneer of crossover board sports that include tow-in surfing, stand-up paddle boarding and the more recent hydrofoil boarding explosion — passions that have earned Laird the title as surfing's biggest innovator.
An icon of fitness, longevity and well-being who has transcended the sport that made him famous, Laird and his wife Gabby Reece are the founders of Extreme Performance Training (XPT) — a unique fitness training and lifestyle program that includes dynamic water workouts, performance breathing, high-intensity and endurance training and more. He is also the founder of Laird Superfood, a purveyor of high-quality functional blends, proteins, coffee beans, snacks and more. Ubiquitous on grocery store shelves across the country, the company recently enjoyed a successful public offering.
Profiled in every major media outlet across the globe, Laird has been featured in several films, including Riding Giants, an exquisite exploration of the history and art of big wave surfing. Finally, he is the author two books: Force of Nature, and his more recent New York Times bestseller, Liferider — both inspiring reads for anyone looking to elevate themselves beyond the ordinary to do extraordinary things.
"Never let your memories be bigger than your dreams."
– LAIRD HAMILTON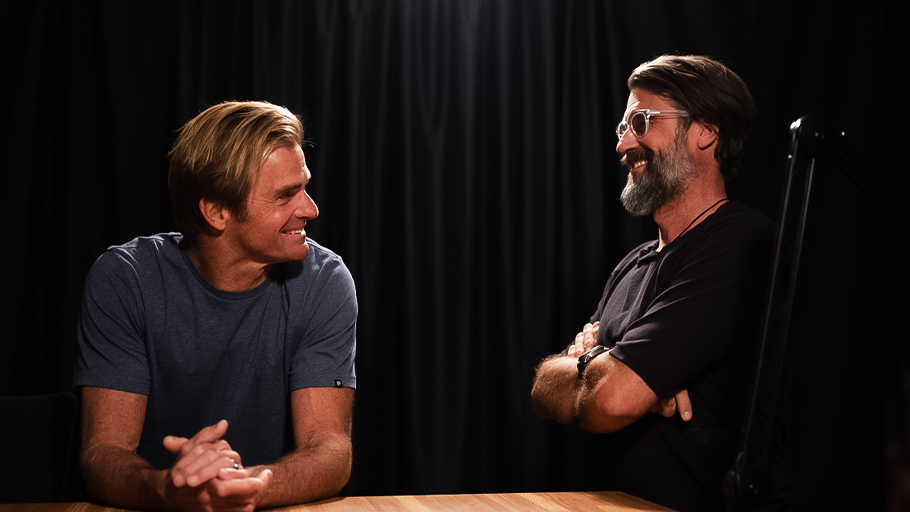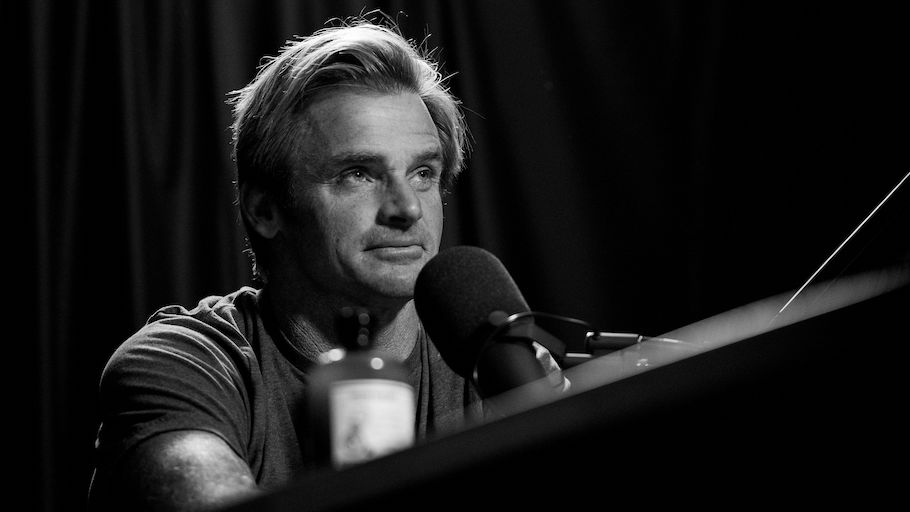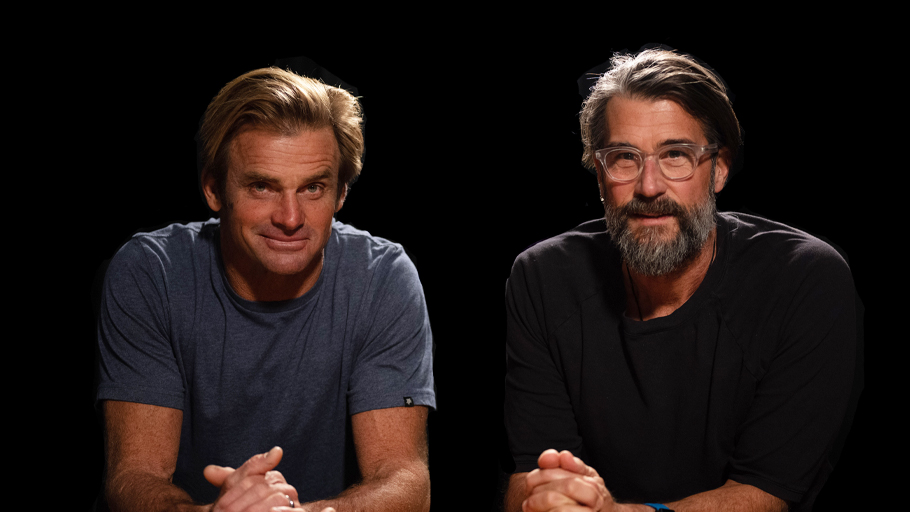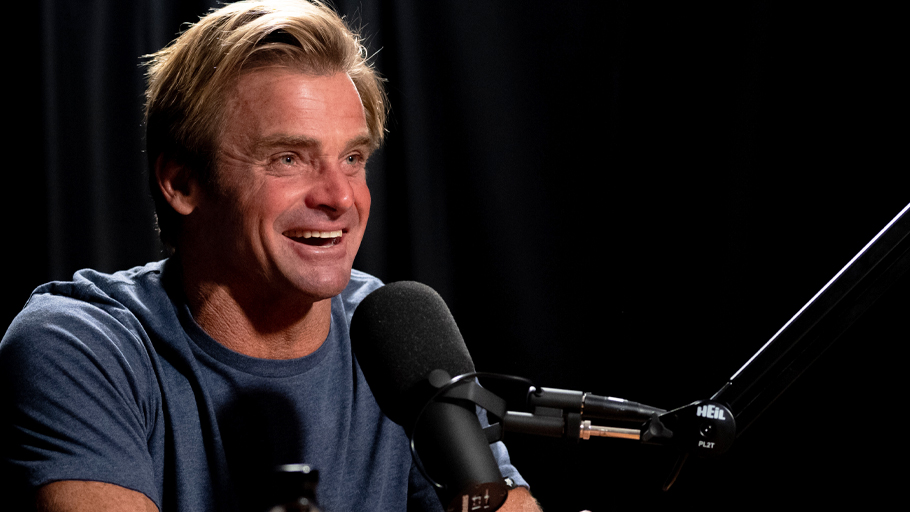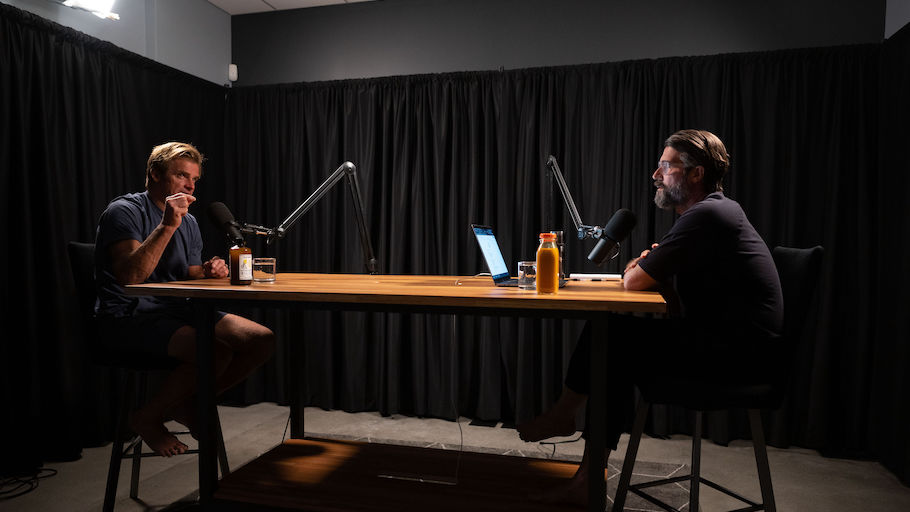 This is a conversation is about the internal Laird. What propels the relentless pursuit of adventure. His relationship with nature's most intimidating elements. And how his fulfillment derives not from external validation but rather from competition with self — and accomplishing what even he questions possible.
We explore his unique and always evolving training methods. His entrepreneurial journey. Marriage. Parenting girls. And turmeric.
But the heart of this exchange is a deconstruction of fear. The wisdom gleaned from gliding on the edge of disaster. And why it is crucial to always seek out that which scares you most.
Ask Laird and he'll be quick to caution that we're over-insulated from nature's majesty. In turn, our intuitions have been muted. So, more than anything, this is a call to reconnect with that which makes us innately human — to constantly push beyond our limits, seek out fear, and ultimately, embrace our lives as an evolving and precious work of art.
Not surprisingly, I found Laird to be both humble and wise — a function of hyper-connectedness to both self and the outdoors. But I was also delighted to discover a human with an endearing and beautiful child-like wonder — a trait we could all benefit from cultivating more.
The visually inclined can watch our exchange on YouTube. And as always, the podcast streams wild and free on Apple Podcasts and Spotify.
I loved this experience. May it leave you seeking to more courageously explore yourself and the world that surrounds you.
Peace + Plants,

Listen, Watch, & Subscribe
I'm proud to announce my new book 'Voicing Change'. To learn more & order now, click the button below.
There are a few simple ways you can support the show and the content we strive to craft and share every single week
Subscribe & Review: Please make sure to review, share comments and subscribe to the show on the various platforms (Apple Podcasts, YouTube & Spotify). This helps tremendously!
Patronize Our Sponsors: Supporting the companies that support the show! For a complete list of all RRP sponsors and their respective vanity URLs and discount codes, click the 'Sponsors' tab in the 'Shop' menu.
Spread The Word: Help grow our reach by sharing your enthusiasm for the podcast and/or your favorite episodes by posting about it on social media.
Thank The Team: I do not do this alone. Send your love to Jason Camiolo for production, audio engineering and show notes; Margo Lubin and Blake Curtis for video, editing and graphics; portraits by Ali Rogers and Davy Greenberg; theme music by Tyler Piatt. Trapper Piatt & Hari Mathis.
Amazon Disclosure: Books and products denoted with an asterisk are hyperlinked to the Amazon affiliate program. We are a participant in the Amazon Services LLC Associates Program, an affiliate advertising program designed to provide a means for us to earn fees by linking to Amazon.com and affiliated sites.