How does one retain hope in the face of a life squandered? What is the catalyst for 180-degree transformation? And what is the path to redemption? 
If you ask today's guest, human metamorphosis isn't a function of drive—it's sparked by opportunity. 
If you're someone who actually believes that people don't change, prepare for a major mindset shift.
Meet John McAvoy.
Returning for his 2nd appearance on the podcast, John is positive transformation rendered in human form—and his story is one of the most compelling, improbable, inspirational, and cinematic tales you will ever be privileged to hear.
The McAvoy name might ring a bell for longtime listeners. He first appeared on the show a little over four years ago on episode #379—a conversation that ranks among the most memorable and impactful in the ten-year history of the show.
For those unfamiliar, John is a former high-profile armed robber, one of Britain's most successful career criminals and most wanted men. His reckoning was delivered in the form of a double life sentence (the 2nd of 2 prison stints) on the notorious Belmarsh high-security wing—a space he shared with extremist cleric Abu Hamza and the 7/7 bombers.
"I've nearly been shot dead by the police—twice. I was handed a life sentence at 24. I've been around some of the most dangerous men in the world, actual psychopaths… I used my body as a vehicle to get out of prison. When I race, I feel tremendously honored that I can compete."
– JOHN MCAVOY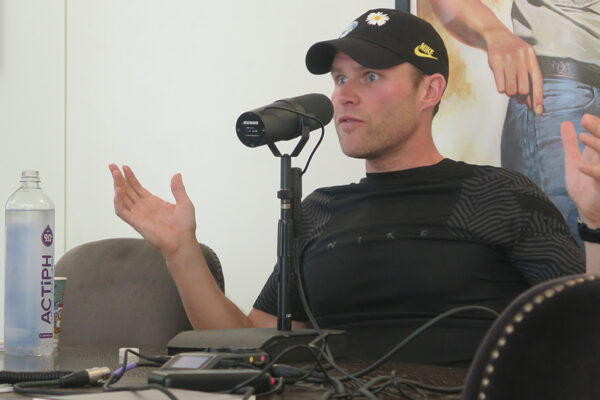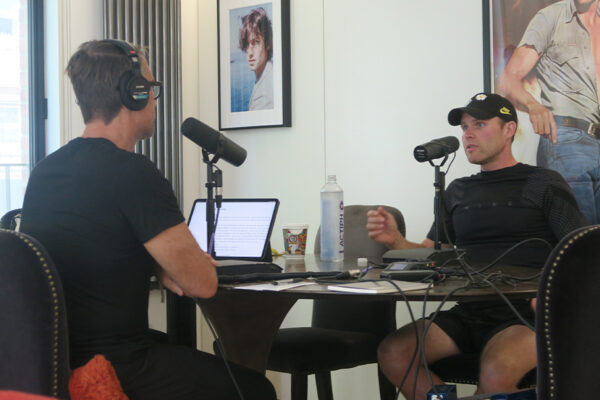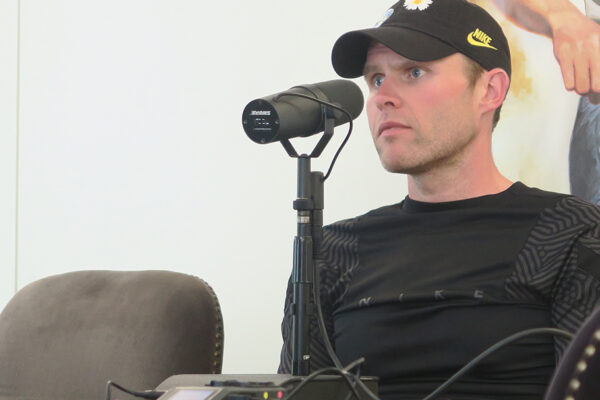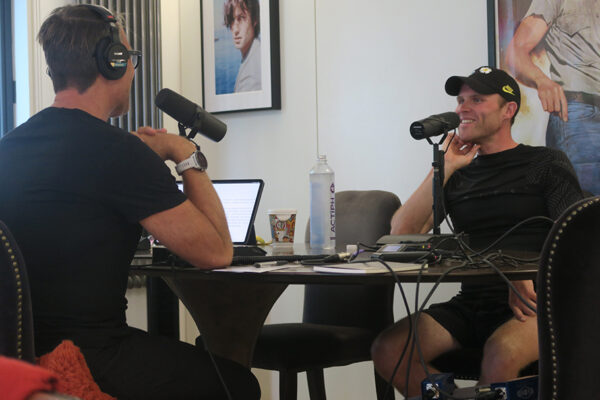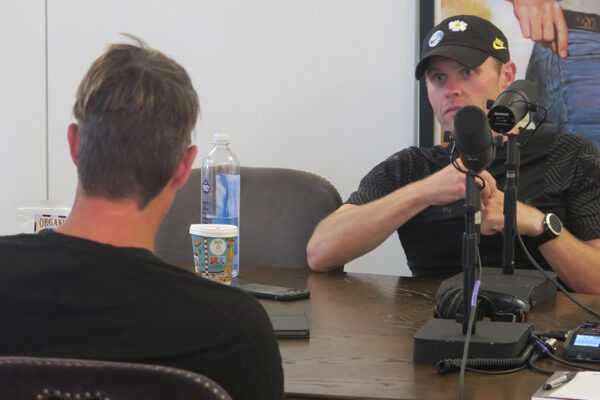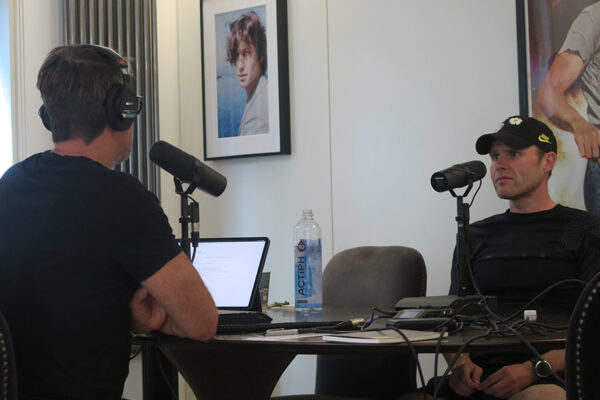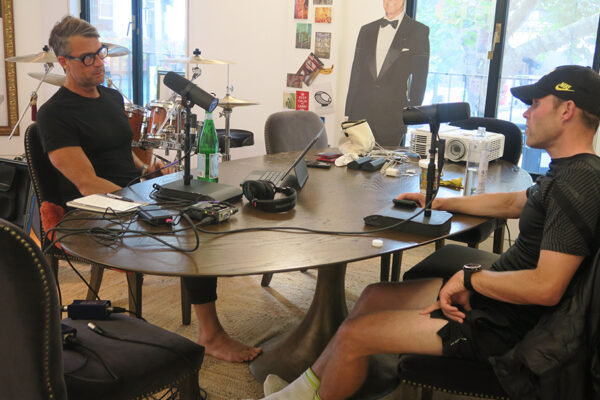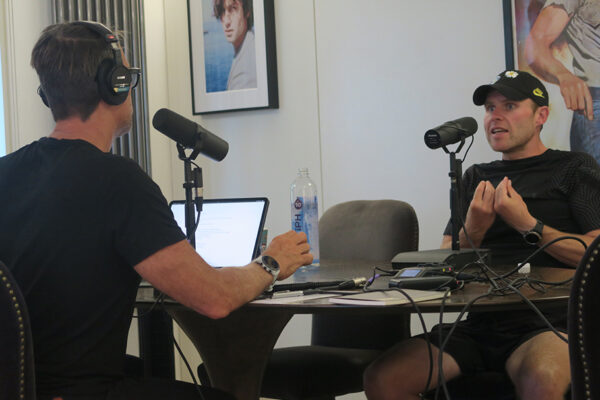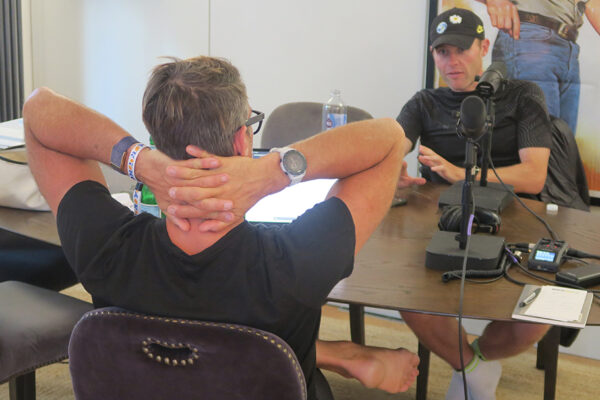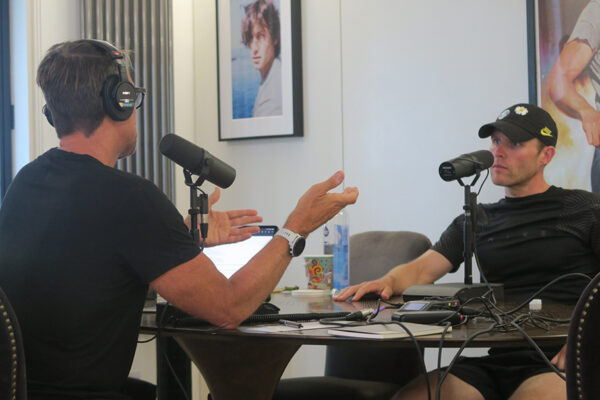 To the rational outsider, John's future was bleak. But a chance encounter with prison gym indoor rowing machine would ultimately change his life forever. In short shrift, John ended up breaking a cluster of British and World indoor rowing records while incarcerated, and upon parole, began forging a new life as a professional endurance athlete.
Today, John is a Nike-sponsored Ironman athlete living in the Alps, a vegan (not my doing—I promise), and a stalwart mouthpiece for prison reform who has testified at 10 Downing Street. But above all, he's a staunch advocate for the inherent power we all possess to course correct the trajectory of our lives, no matter how dire the circumstances.
I was in London recently and couldn't resist the opportunity to reconvene with this legend. This episode is old school—no video, just two guys vibing across a kitchen table. We pick right up where we last left off four years prior and dive even deeper into John's remarkable story to further mine the extraordinary, latent potential we all hold to better ourselves.
As always, the podcast streams wild and free on Apple Podcasts and Spotify, but you can give also it a listen on YouTube if that's your jam.
As you'll soon discover, John's greatest heist isn't a bank—it's his life.
Enjoy!
Peace + Plants,

Listen, Watch, & Subscribe
I'm proud to announce my new book 'Voicing Change II'. To learn more & reserve your copy, click the button below.
There are a few simple ways you can support the show and the content we strive to craft and share every single week
Subscribe & Review: Please make sure to review, share comments and subscribe to the show on the various platforms (Apple Podcasts, YouTube & Spotify). This helps tremendously!
Patronize Our Sponsors: Supporting the companies that support the show! For a complete list of all RRP sponsors and their respective vanity URLs and discount codes, click the 'Sponsors' tab in the 'Shop' menu.
Spread The Word: Help grow our reach by sharing your enthusiasm for the podcast and/or your favorite episodes by posting about it on social media.
Thank The Team: I do not do this alone. Send your love to Jason Camiolo for audio engineering, production, show notes and interstitial music; with additional audio engineering by Cale Curtis and additional music by Moby; Blake Curtis & Dan Drake for video, & editing; graphics by Jessica Miranda & Daniel Solis; portraits by Davy Greenberg, Grayson Wilder & Gizelle Peters; video clips for social media are created by AJ Akpodiete; copywriting by Georgia Whaley; and theme music by Tyler Piatt, Trapper Piatt & Hari Mathis.
Amazon Disclosure: Third-party books and products denoted on this page and website may be hyperlinked to the Amazon affiliate program. We are a participant in the Amazon Services LLC Associates Program, an affiliate advertising program designed to provide a means for us to earn fees by linking to Amazon.com and affiliated sites.