Podcast: Play in new window | Download | Embed
---

"Life is not about controlling the outside world. It's about mastering perceptions from the inside."

Guru Singh
---
This episode marks the first installment of Guru Corner — a spiritual version of my popular Coach's Corner series featuring my favorite teacher on all things mystic, metaphysical and ethereal, Guru Singh.
For those new to the show, imagine a modern-day Gandalf who rocks like Hendrix while dropping pearls of wisdom that beautifully fuse Eastern mysticism with Western pragmatism.
A celebrated third-generation Sikh yogi, master spiritual teacher, author, and musician, for the past 40 years Guru Singh has been studying and teaching Kundalini Yoga. He is the author of several books, a powerful lecturer, and behind-the-scenes guide to many a luminary, including Fortune 500 CEOs, athletes, and artists.
A peer of rock legends like Janis Joplin and the Grateful Dead, Guru Singh is also a supremely talented musician who began his recording career on Warner Bros' Reprise label in the 1960s. When he isn't recording tracks with people like Seal, he's bringing down the house on the daily at Yoga West, his Los Angeles home base.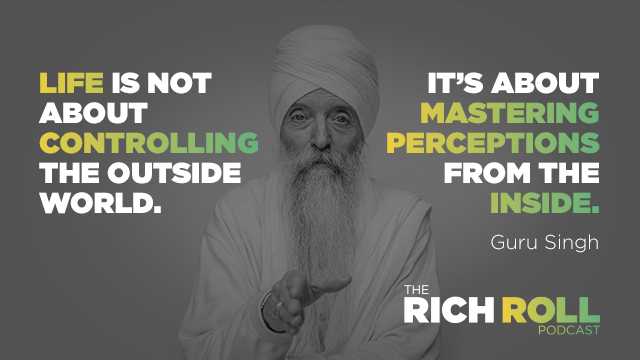 Today's conversation is intimate exploration into cultivating compassion, developing discernment, embracing our divinity, and ultimately expanding our capacity to do what we are here to do – to love ourselves and love others to the best of our abilities.
We discuss the root of psychic and emotional pain and the nature of violence. We imagine new educational modalities for future generations. We dive deep into the power of group consciousness to drive cultural change.
And we consider the importance of maturing the social infantilism of our emotional infrastructure as a social imperative.
Over the last couple years, I have grown quite close with Guru Singh, a beautiful and highly relatable consciousness I'm proud to call friend, family and mentor. It's a privilege to share more of his powerful wisdom with you today.
My hope is that this conversation will empower you to more deeply invest in the development of your conscious awareness, personal boundaries, and spiritual growth.
Because, to quote Guru Singh, life is not about controlling the outside world, it's about mastering perceptions from the inside.
Note: If you missed our initial two conversations, you can find them here and here.
Another Note: We recorded this episode back in mid-February, so the topical events we discuss are not quite as current as they were on the date of the conversation. Nonetheless, the wisdom remains timeless.
Final Final Note: The visually inclined can watch our conversation on YouTube at: http://bit.ly/gurucorner1 (just make sure to subscribe!)
Let the master class begin.
Peace + Plants,

Listen, Watch & Subscribe
Apple Podcasts | YouTube | Soundcloud | Stitcher | GooglePlay
Thanks to this week's sponsors
Four Sigmatic: A superfood company popularizing medicinal mushrooms by incorporating them in delicious mainstream products like coffee and hot cocoa. Visit www.foursigmatic.com/roll and enter the promo code ROLL at the checkout and save 15% on your order!
Squarespace: The easiest way to create a beautiful website, blog, or online store for you and your ideas. Save 10% at checkout when visit squarespace.com and use the coupon code "RICHROLL" at checkout.
Thrive Market: Your online market for super healthy food at 25-50% off retail shipped right to your home. Visit: thrivemarket.com/richroll and get an EXTRA 25% off on your first box of organic and non-GMO products. PLUS: free shipping! Never pay full price for healthy food again.
Note: One of the best ways to support the podcast is to support the sponsors. For a complete list of all RRP sponsors and their respective vanity url's and discount codes, visit my Resources page and click "Sponsors".
*Disclosure: Books and products denoted with an asterisk are hyperlinked to an affiliate program. We are a participant in the Amazon Services LLC Associates Program, an affiliate advertising program designed to provide a means for us to earn fees by linking to Amazon.com and affiliated sites.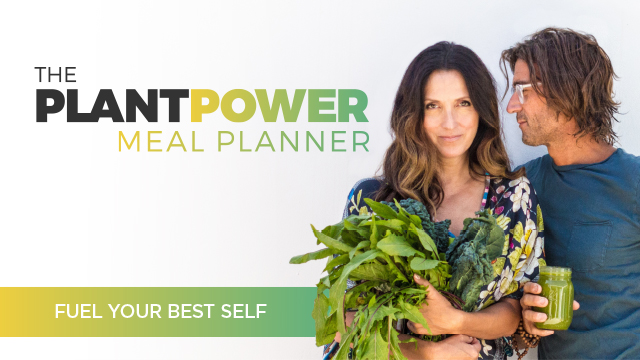 Check out The Plantpower Meal Planner — 1000's of recipes at your fingertips!
HOW CAN I SUPPORT THE PODCAST?
Tell Your Friends & Share Online!
Subscribe & Review:  iTunes | Stitcher | Soundcloud | GooglePlay
Donate: Check out our Patreon account!
Download Our Free App! Now you can access, stream, download and share the entire RRP catalog in the palm of your hand on any iOS mobile device (iPhone, iPad and iPod Touch) with our mobile app. Never miss an episode, plus special announcements, discounts, giveaways. Already downloaded? Awesome. When you have a minute, and it feels right to you, do us a solid and give the app a review in the iTunes Store.
Support The Sponsors: One of the best ways to support the podcast is to support our sponsors. For a complete list of all RRP sponsors and their respective vanity url's and discount codes, visit my Resources page and click "Sponsors".