Imagine standing before a 100 foot wave of ocean water.
For most, running to safety is probably the first instinct. But for today's guest, the thought is singular:
Let's go surfing.
Meet legendary big wave king Garrett McNamara.
Garrett is an internationally recognized big wave surfer who commanded global attention by surfing one of the world's largest waves in Nazaré, Portugal, and popularizing Nazaré's now famous surf break. He has also accomplished a myriad of other absolutely insane surfing feats like surfing waves generated by a 300ft glacier in Alaska, giant barrels breaking on shallow, jagged reefs, and on massive, open ocean hurricane swells.
He's also the subject of the hit HBO docuseries entitled The 100 Foot Wave which thrillingly chronicles their pursuit of the largest waves in the world. It's a must-watch Emmy award-winning series packed with real-life edge-of-your-seat danger and outstanding, immersive filmmaking.
"Fear is something we manufacture in our minds. If we stay in the moment, fear doesn't exist."
– GARRETT MCNAMARA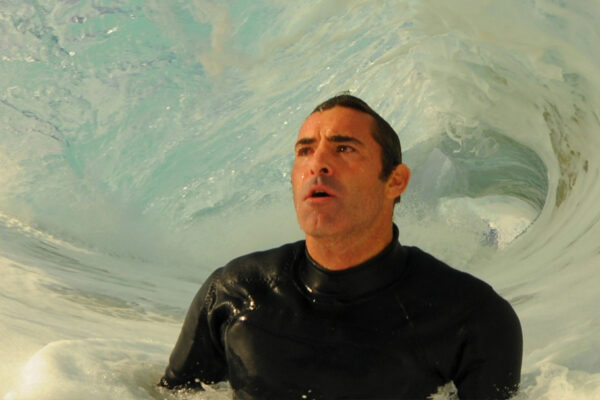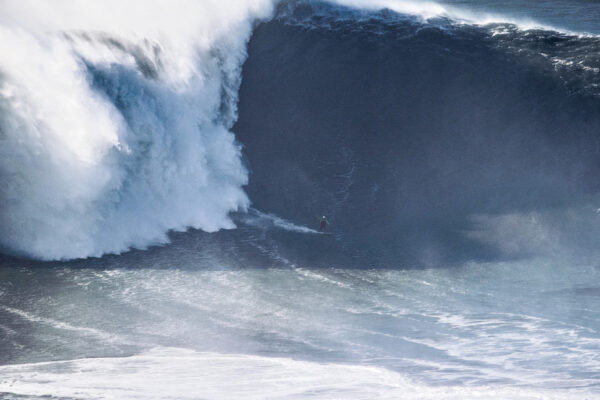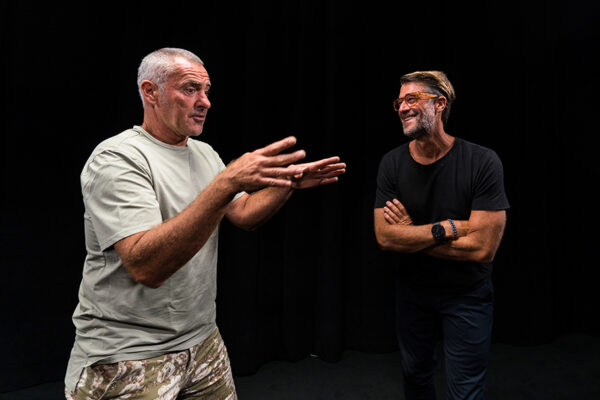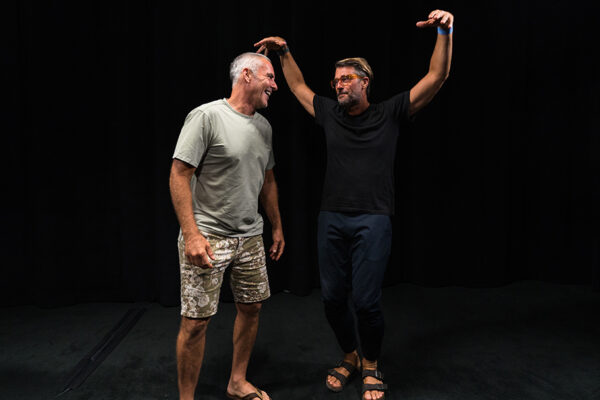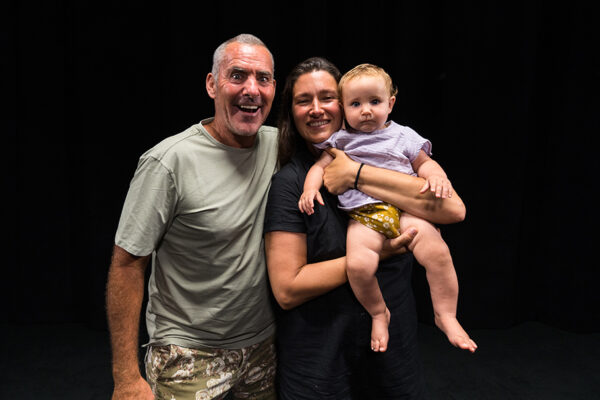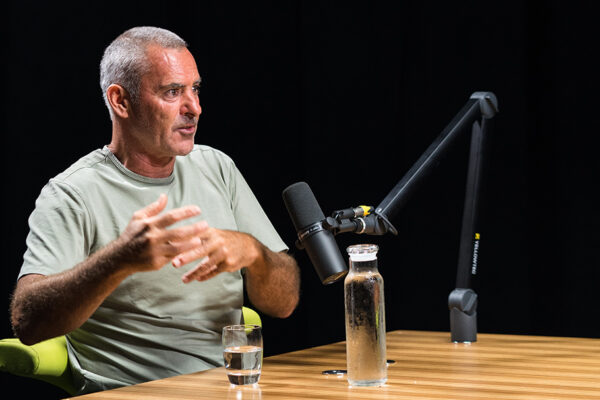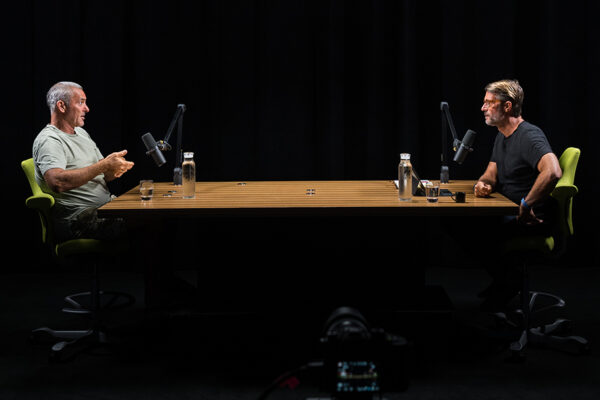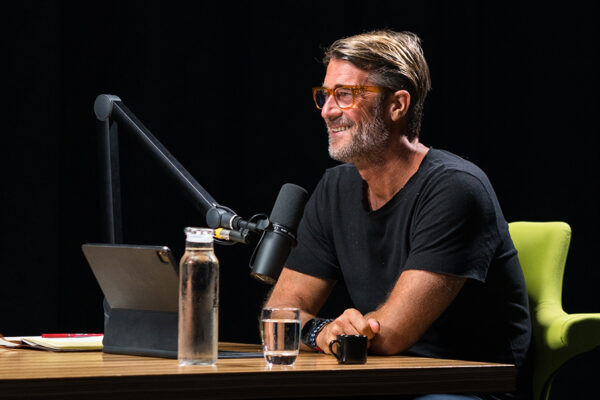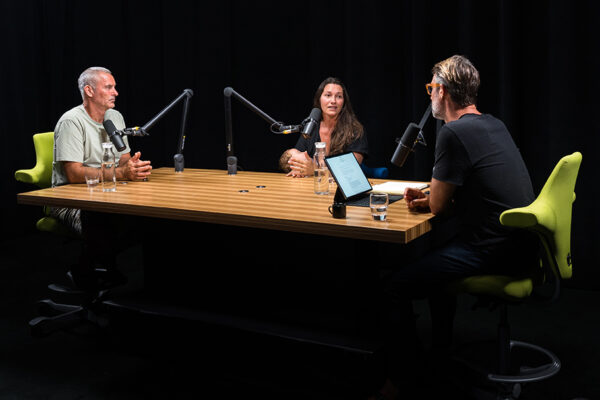 Today we dive into Garrett's background—how he began surfing, his 100-foot wave quest, and the docuseries that captured it all. As an added bonus, Garrett's wife Nicole—absolutely his partner in all things—joins the conversation at the end to enlighten us on the manifestation spiritual practice she and Garrett utilize to guide their decision-making and execute their goals.
The visually inclined can watch our conversation on YouTube. And as always, the podcast streams wild and free on Apple Podcasts and Spotify.
Garrett is quite a character, truly one of a kind. My exchange with him and Nicole is one I won't soon forget.
Enjoy!
Peace + Plants,

Listen, Watch, & Subscribe
I'm proud to announce my new book 'Voicing Change II'. To learn more & reserve your copy, click the button below.
There are a few simple ways you can support the show and the content we strive to craft and share every single week
Subscribe & Review: Please make sure to review, share comments and subscribe to the show on the various platforms (Apple Podcasts, YouTube & Spotify). This helps tremendously!
Patronize Our Sponsors: Supporting the companies that support the show! For a complete list of all RRP sponsors and their respective vanity URLs and discount codes, click the 'Sponsors' tab in the 'Shop' menu.
Spread The Word: Help grow our reach by sharing your enthusiasm for the podcast and/or your favorite episodes by posting about it on social media.
Thank The Team: I do not do this alone. Send your love to Jason Camiolo for audio engineering, production, show notes and interstitial music; with additional audio engineering by Cale Curtis and additional music by Moby; Blake Curtis & Dan Drake for video, & editing; graphics by Jessica Miranda & Daniel Solis; portraits by Davy Greenberg, Grayson Wilder & Gizelle Peters; video clips for social media are created by AJ Akpodiete; copywriting by Georgia Whaley; and theme music by Tyler Piatt, Trapper Piatt & Hari Mathis.
Amazon Disclosure: Third-party books and products denoted on this page and website may be hyperlinked to the Amazon affiliate program. We are a participant in the Amazon Services LLC Associates Program, an affiliate advertising program designed to provide a means for us to earn fees by linking to Amazon.com and affiliated sites.