She collects world records with wild abandon. With each race, she narrows the gender gap, rewriting the rulebook on human capability with a broad smile and arms outstretched.
Meet force of nature Camille Herron.
Alongside 21 marathon victories, Camille won the Comrades Marathon in 2017, becoming the first athlete to win World Championship titles in the 50K, 100K and clocking the most miles in 24 hours (167.8 to be specific) of any woman in history.
Just after turning 40, earlier this year Camille took home a big win at the Jackpot 100, beating all the men and besting her own 100-mile Road World Record by clocking 12 hours 41 minutes, an effort that also earned her the 12-hour World Record (and a slew of Masters world records as well).
In addition, Camille is the youngest woman to reach 100,000-lifetime running miles; she recently beat Harvey Lewis to outright win the Strolling Jim 40-miler; and she holds my favorite world record—fastest marathon in a superhero costume—running 2:48 dressed head to toe as Spiderwoman.
Today she shares her unique story, in her own unique way.
"There are no limits on what I can do—if I set a goal for something I go after it. I want to raise the bar for what women think is possible."
– CAMILLE HERRON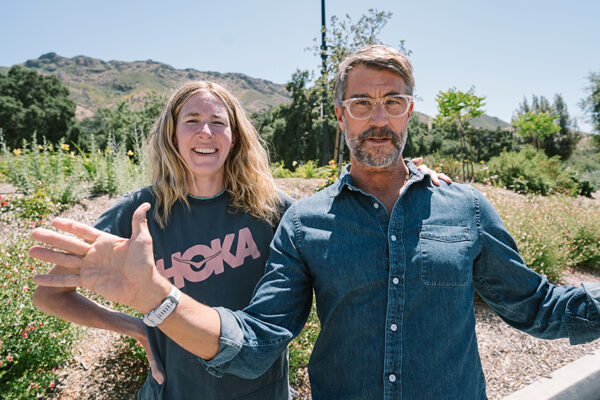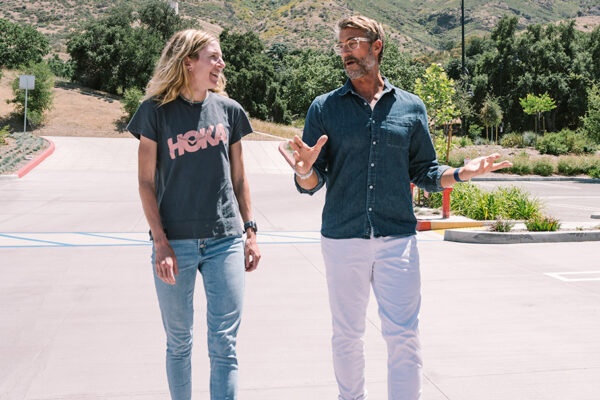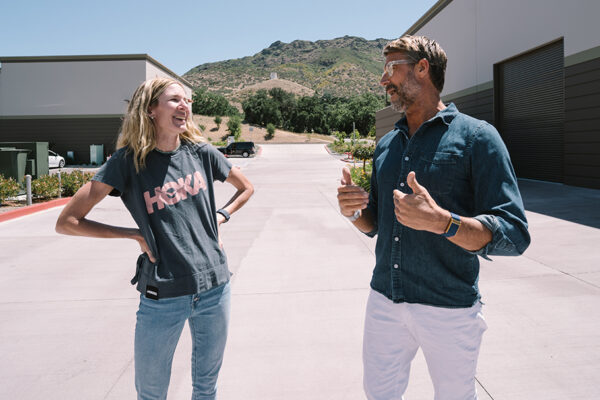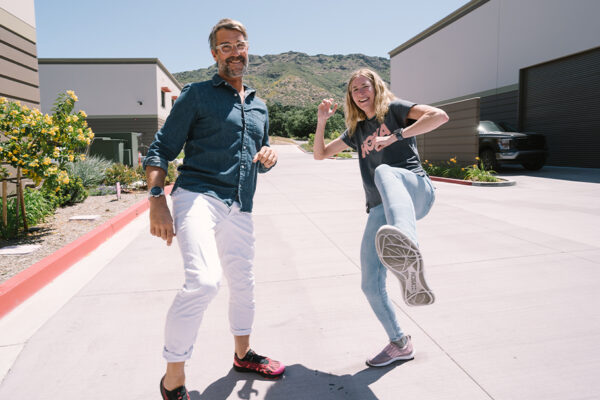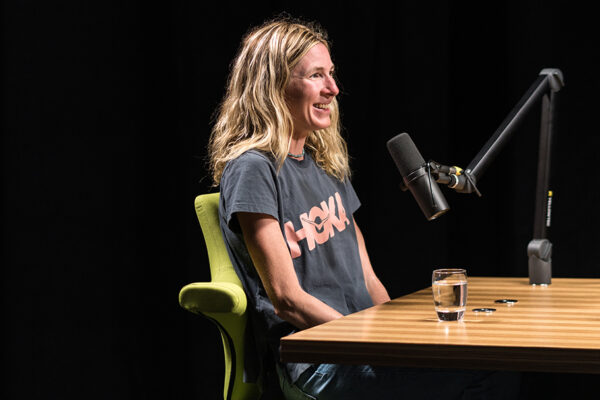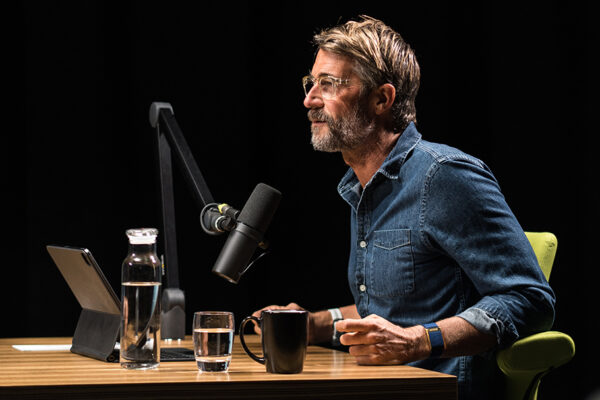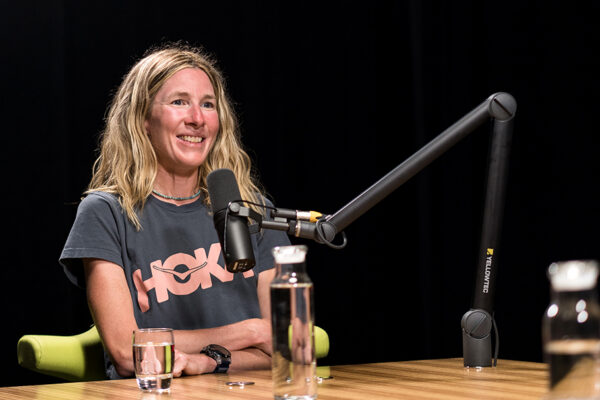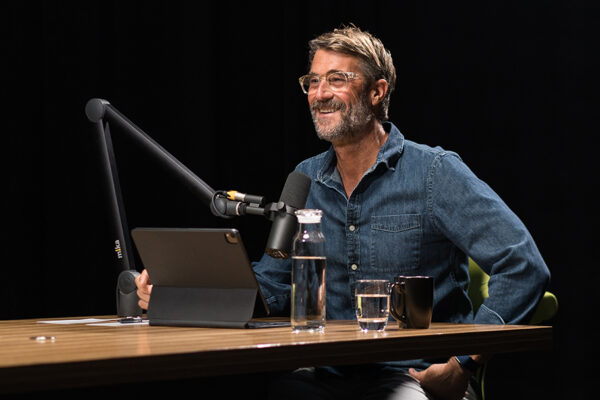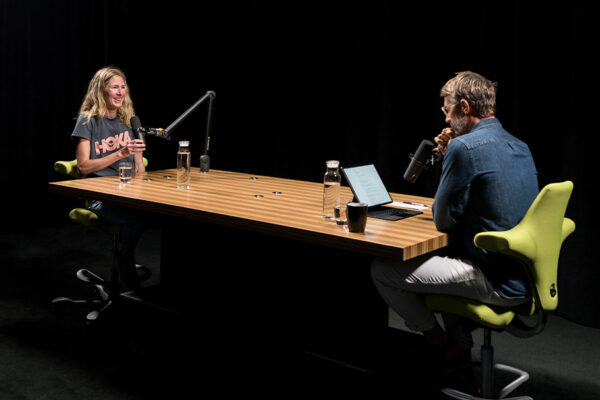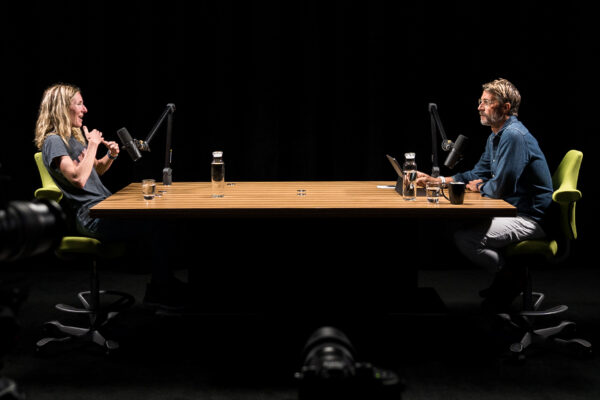 How can a woman who commits herself to such hellish feats of physical performance remain so joyous?
Today we dissect it all: Camille's relentless positivity, her unique backstory and quality over quantity training style.
We also discuss how she thinks about closing the gender gap in ultra running, the importance of strength training, how blood work has impacted her focus on nutrition, the difference between trail running and road running, her near term goals—and future ambitions.
In addition, Camille reveals how she manages being married to her coach Conor Holt, how running can be self-transcendent, and many other interesting topics.
The visually inclined can watch it all go down on YouTube. As always, the podcast streams wild and free on Apple Podcasts and Spotify.
Note: this conversation was recorded several weeks ago prior to the Western States 100, a race that transpired last weekend in which she placed 8th in the women's category.
Camille is an unbridled optimist, a super fun hang, and an inspiration for all—especially for those of us pondering our athletic capabilities as we age up.
Enjoy!
Peace + Plants,

Listen, Watch, & Subscribe
I'm proud to announce my new book 'Voicing Change II'. To learn more & reserve your copy, click the button below.
There are a few simple ways you can support the show and the content we strive to craft and share every single week
Subscribe & Review: Please make sure to review, share comments and subscribe to the show on the various platforms (Apple Podcasts, YouTube & Spotify). This helps tremendously!
Patronize Our Sponsors: Supporting the companies that support the show! For a complete list of all RRP sponsors and their respective vanity URLs and discount codes, click the 'Sponsors' tab in the 'Shop' menu.
Spread The Word: Help grow our reach by sharing your enthusiasm for the podcast and/or your favorite episodes by posting about it on social media.
Thank The Team: I do not do this alone. Send your love to Jason Camiolo for audio engineering, production, show notes and interstitial music; with additional audio engineering by Cale Curtis and additional music by Moby; Blake Curtis & Dan Drake for video, & editing; graphics by Jessica Miranda & Daniel Solis; portraits by Davy Greenberg & Grayson Wilder; the copywriting by Georgia Whaley; and theme music by Tyler Piatt, Trapper Piatt & Hari Mathis.
Amazon Disclosure: Books and products denoted with an asterisk are hyperlinked to the Amazon affiliate program. We are a participant in the Amazon Services LLC Associates Program, an affiliate advertising program designed to provide a means for us to earn fees by linking to Amazon.com and affiliated sites.