Podcast: Play in new window | Download | Embed
---
"Pay attention to your voice. Be yourself. Be colorful. Be weird."

Brogan Graham
---
There are leaders and then there are followers. The best leaders engender devotion to a big, new idea. But only a few successfully grow their conceit into a thriving a enterprise that withstands the test of time. Fewer still scale to mainstream cultural impact.
Then there are the charmed select who simply see the world differently. Not how it is, but how it could be. How it should be. The rare figure who infuses his or her vision with a contagion of enthusiasm and connectivity so infectious and powerful, it ignites a revolution – catalyzing a movement that penetrates the mainstream, hypnotizes the masses and forever alters the perspective and behavior of all who fall under its spell.
This is the story of Brogan Graham — an irreverent, way-outside-the-box fitness fanatic who, along with partner-in-crime Bojan Mandaric decided to flip the fitness industry on its head and make the world a better place with a creation dubbed November Project. No gyms or machines. No fees or dues. Just two dudes, wide open public space and a fervent, gung-ho tribe of thousands taking over not just urban landscapes but the world, one city at a time.
If you're into fitness and live in a metropolis, chances are you've already caught wind of NP. Maybe you've even attended one of their infamous morning workouts.
But for those unfamiliar, November Project started as a simple month-long workout pact between Brogan and Bojan, two former rowers who wanted to stay fit through the cold New England months. One by one, a burgeoning community of fitness freaks joined the party. And before long, the few morphed into a fanatical multitude, bonding around NP's free, open-to-anyone, frentic sweat revivals – the more ice, sleet, snow, and rain the better.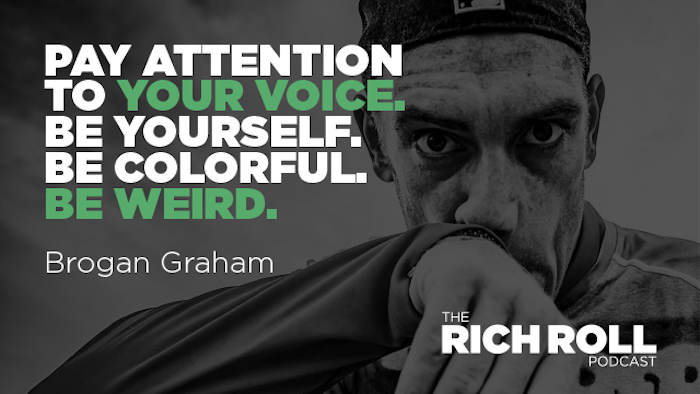 Dubbed "the 'Fight Club' of running clubs", November Project has matured into a flashmob fitness revolution that now dominates the pre-dawn urban landscape of cities all across North America, Europe, the United Kingdom and even parts of Asia. Thoroughly grassroots and populist to the core, it's a category-defying movement that is redefining how we think about and practice fitness by leveraging community, a simple sense of accountability and open public spaces to motivate and encourage people of all ages, shapes, sizes and levels — welcoming everyone from Olympic medalists and professional athletes all the way to complete fitness rookies and recent couch potatoes.
The idea: use movement to turn strangers into friends and connect everyone to the city in which they live.
The goal: world domination.
This week I sit down Brogan — one-half of the beautiful high-energy, charismatic superhero duo that birthed it all — to find out how he did it, and why.
I was super stoked to meet up with Brogan. From the minute he pulled into my driveway and gave me a bear hug (he's a big dude), I knew it was a bromance in the making. I have a strong feeling this is but the first of many future collaborations.
This is an amazing conversation about the power of community and storytelling to drive positive cultural change. It's about the audacity to dream big, think different, and act outside the box. It's about the freedom and power of being you. And it's a conversation about unlocking untapped reservoirs of human potential to step into your best, most fully actualized self.
I sincerely hope you enjoy the exchange.
Peace + Plants,

Listen & Subscribe on iTunes | Soundcloud | Stitcher
Spots are available for our next retreat — for info visit plantpowerworld.com
Thanks to this week's sponsor:
Harrys.com: A superior shave at an affordable price. Friends of the Rich Roll Podcast can visit Harrys.com/ROLL to redeem your Free Trial Set, which comes with a razor, five-blade cartridge, shaving gel, and post shave gel. All you pay is just shipping.
SHOW NOTES
Check Out The November Project: Website | Twitter | Facebook | Instagram | YouTube
Brogan's newly released book, co-authored by Bojan Mandaric & Caleb Daniloff, is available now: November Project: The Book: Inside the Free, Grassroots Fitness Movement That's Taking Over the World*
Background, Context & Reference
Notable People Discussed in today's podcast
Related Podcasts You Might Enjoy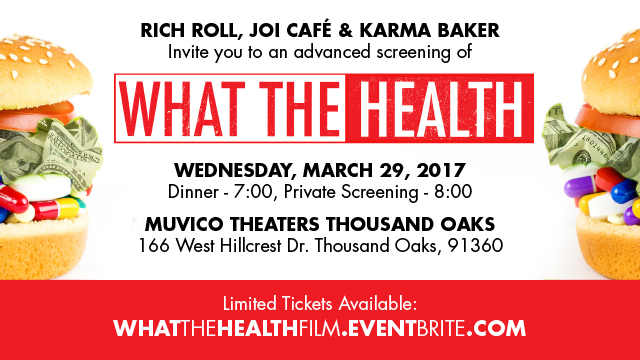 Thanks to Jason Camiolo for production, interstitial music and audio engineering; Chris Swan for production assistance & show notes; Shawn Patterson for graphics. Theme music by Ana Leimma.
*Disclosure:Books and products denoted with an asterisk are hyperlinked to an affiliate program. We are a participant in the Amazon Services LLC Associates Program, an affiliate advertising program designed to provide a means for us to earn fees by linking to Amazon.com and affiliated sites.
The Plantpower Way  is available at these fine retailers!
Amazon  |  Barnes & Noble  |  IndieBound  |  Penguin
Are you a company interested in sponsoring the podcast? Click here to learn more & take our sponsor survey.
HOW CAN I SUPPORT THE PODCAST?
Tell Your Friends & Share Online!
Subscribe & Review:  iTunes | Stitcher | Soundcloud | TuneIn
Donate: Check out our Patreon account!
Download Our Free App! Now you can access, stream, download and share the entire RRP catalog in the palm of your hand on any iOS mobile device (iPhone, iPad and iPod Touch) with our mobile app. Never miss an episode, plus special announcements, discounts, giveaways. Already downloaded? Awesome. When you have a minute, and it feels right to you, do us a solid and give the app a review in the iTunes Store.