This cultural moment bears witness to a growing distrust of institutions unprecedented in our lifetime. With it comes an unraveling of healthy communication. Tearing others down has taken priority over rising ourselves up. And binary thinking, divisiveness, and fear-based behavior have supplanted sense-making, appreciation for nuance, and mutual respect.
For Ryan Holiday, the antidote is the pursuit of virtue—specifically, the virtue upon which all other virtues sit, courage: the ability to rise above fear and to do what's right.
Returning for his 4th appearance on the podcast, Ryan is one of the world's bestselling living philosophers globally lauded for adapting Stoicism to the mainstream. His books—including The Obstacle Is The Way, Ego Is the Enemy, The Daily Stoic, and Stillness Is the Key—have sold over 4 million copies and spent over 300 weeks on the bestseller lists.
Ryan's expertise in mining the modern-day practicalities of ancient philosophy to live more optimally is coveted by some of the world's most successful CEOs, political leaders, world-class athletes, and NFL coaches, and he's here today to help us make sense of this current moment through the lens of his latest book, Courage Is Calling.
"Fear is both the obstacle and the opportunity."
– RYAN HOLIDAY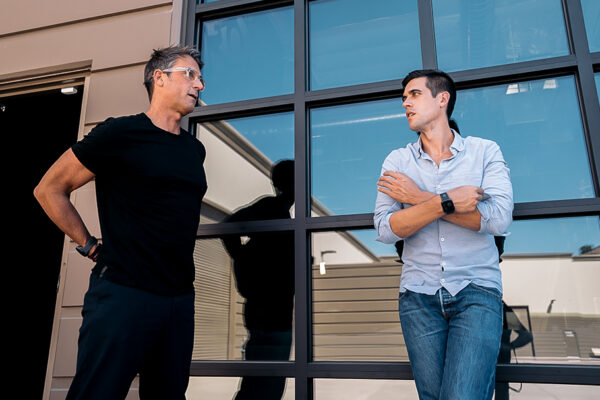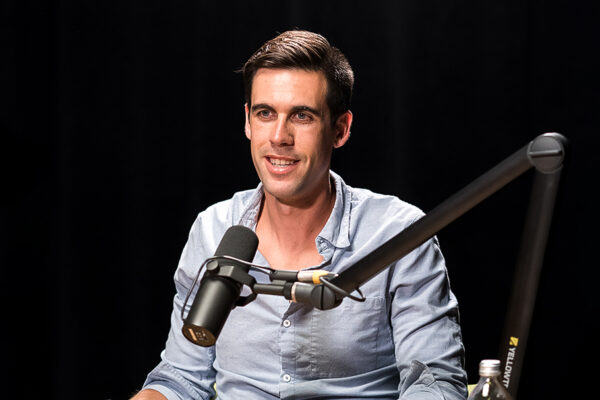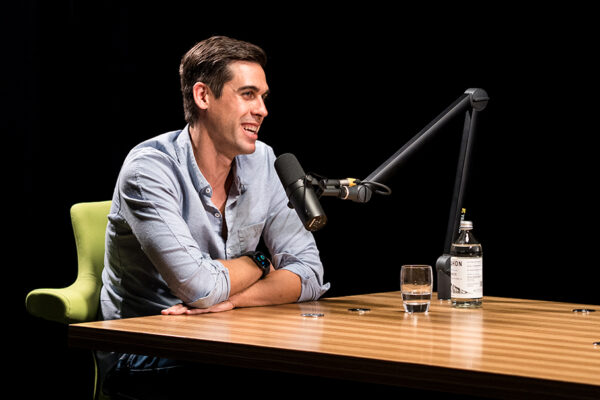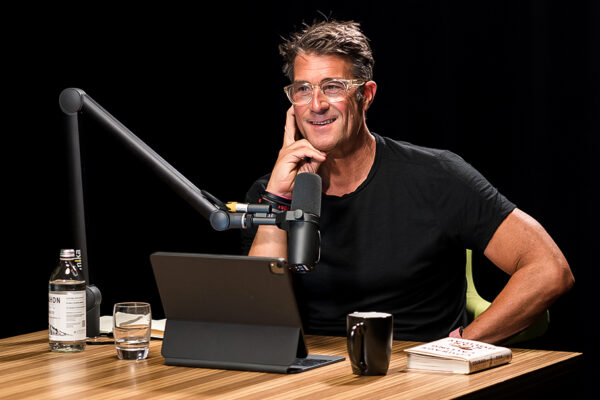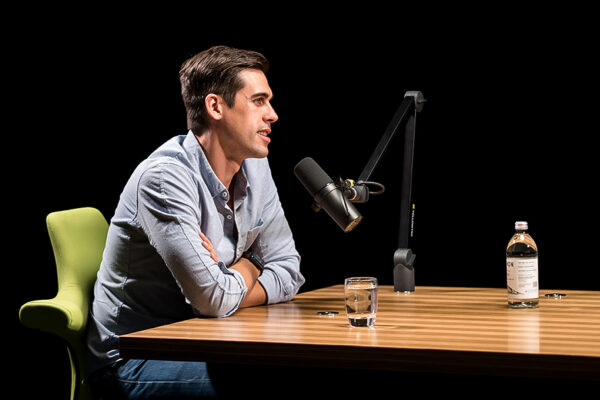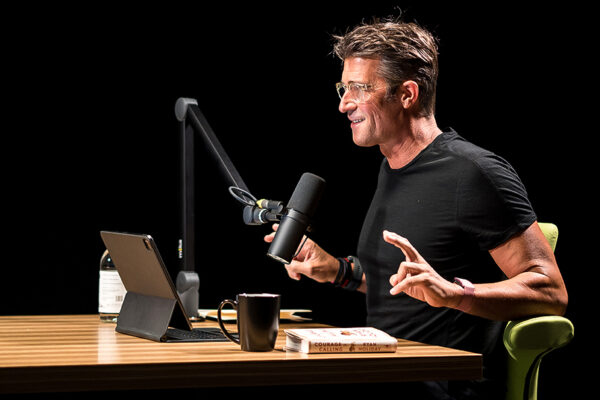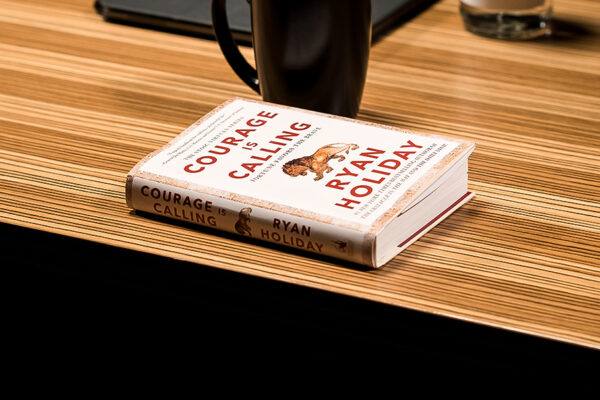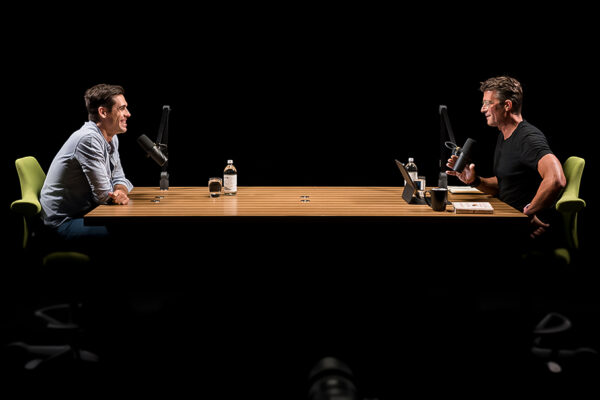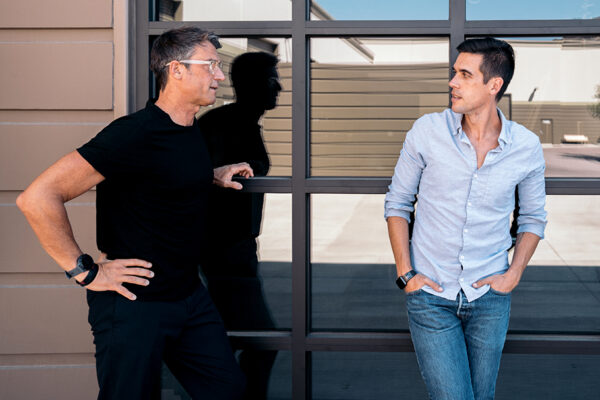 This is a conversation about the challenge of sense-making amidst our national divide. It's about the application of time-tested wisdom, the nature of virtue and why doing the right thing is always the right thing.
We cover it all: the perils of individualism, responsibility as a counter-balance to liberty, fear, courage, partisanship, tribalism, and why virtue is both a craft and an action verb.
The visually inclined can watch it all go down on YouTube. And as always, the podcast streams wild and free on Apple Podcasts and Spotify.
I relish my conversations with Ryan—he is a compelling thinker about things that matter, and this one is chock a block with practical wisdom, things we can learn from philosophy and history to make sense of today, and most importantly, to live and be better humans and citizens.
Peace + Plants,

Listen, Watch, & Subscribe
Introducing Free Association Run—my collection of sustainable, vegan men's running gear crafted from recycled materials in collaboration with Ten Thousand.
There are a few simple ways you can support the show and the content we strive to craft and share every single week
Subscribe & Review: Please make sure to review, share comments and subscribe to the show on the various platforms (Apple Podcasts, YouTube & Spotify). This helps tremendously!
Patronize Our Sponsors: Supporting the companies that support the show! For a complete list of all RRP sponsors and their respective vanity URLs and discount codes, click the 'Sponsors' tab in the 'Shop' menu.
Spread The Word: Help grow our reach by sharing your enthusiasm for the podcast and/or your favorite episodes by posting about it on social media.
Thank The Team: I do not do this alone. Send your love to Jason Camiolo for audio engineering, production, show notes and interstitial music; with additional audio engineering by Cale Curtis and additional music by Moby; Blake Curtis & Dan Drake for video, & editing; graphics by Jessica Miranda & Daniel Solis; portraits by Davy Greenberg & Grayson Wilder; copywriting by Georgia Whaley; and theme music by Tyler Piatt, Trapper Piatt & Hari Mathis.
Amazon Disclosure: Books and products denoted with an asterisk are hyperlinked to the Amazon affiliate program. We are a participant in the Amazon Services LLC Associates Program, an affiliate advertising program designed to provide a means for us to earn fees by linking to Amazon.com and affiliated sites.