Third time's a charm.
Show favorite Mishka Shubaly returns to the podcast today for round 3 to chat about addiction, sobriety, rock 'n roll, ultrarunning, relationships, writing, creativity and his fantastic new Kindle Single, Beat The Devil.
But mostly we talk about chasing dreams.  The inherent force, value & gestalt of a dream.  How much you are willing to sacrifice in pursuit of a dream, even when it constantly deludes and eludes you, undermining, derailing and even destroying other important aspects of your life.  How to know whether the dream you seek is the right dream.  And when — and if — it ever makes sense to abandon a dream that persistently fails to materialize.
Mishka and I have a shorthand.  A large percentage of our friendship has taken place on microphone, but there is a palpable sense that we have always been friends.  And that's because — although our life experiences are very different — our mental & emotional points of reference share powerful common turf.  Indeed, Mishka is my brother-from-another-mother; and once again it comes through undeniably in this exchange.
Our bond aside, I feel an imperative to share his palpable creative voice.  A master of humility, self-deprecation, frailty and fear, his evocative prose is a dagger into the heart we all share — our common condition as human.  It's an important voice, worthy of notice and praise.  An opinion I harbor not in isolation, but one shared by the literati, including a top editor at The Atlantic who goes so far as to say Mishka is "the voice of our generation".  That phrase gets bandied about all too commonly, but in Mishka's case it's truth.  With 4 consecutive Amazon #1 bestsellers ( Shipwrecked, The Long Run, Are You Lonesome Tonight?  and  Bachelor Number One ) he is a true master of the short narrative.  Now he's back at it.   Beat The Devil– his newest offering — just hit #1 in Amazon's Kindle Singles category yesterday.
A deep dive into the downtown New York rock 'n roll club scene, Beat The Devil is Mishka's first-hand account of battling his ultimate demon and addiction: his obsession with rock 'n' roll. Over three decades, this affliction has spawned immeasurable chaos and destruction (and, yes, maybe some debauched good times). While his rivals graced the covers of Spin and Rolling Stone, Shubaly's projects always flamed out in the eleventh hour. At 36, sober and stable, Shubaly is poised to finally achieve the rock 'n' roll glory he has lusted after for years… or walk away from his lifelong dream forever.  Shubaly spares no gory detail in this autopsy of his wasted years and Beat The Devil is rife with vivid behind-the-scenes desperation borne out of chasing an unattainable dream.
Everything that has endeared Shubaly to his readers is here: his resistance to common sense, his inability to accept defeat, his probing intellect, and his heart. 
Do yourself a service a pick up this literary gem.  At $1.99, it's less than the price of a coffee at Starbucks with a bittersweet aftertaste that will haunt, charm and never leave you.  Plus it's short – at 73 pages it will only take you about 90 minutes to read the whole thing.  Prefer his voice? It's available in audiobook format as well – Mishka himself reading it.  And if you enjoy it as much as I know you will, do him a solid and give it a kind review on Amazon.  Let's support this guy!
Finally, the episode takes us out with Mishka's new single: I Can't Remember When You Were Mine.  If you dig his vibe, check out his tunes on Bandcamp.  Finally, finally, that's Mishka's nephew in the picture – not his son.
Thanks for dropping by and I sincerely hope you enjoy the conversation.
NOTE: Some explicit language, so pop the earbuds in if you are at work or driving around with the kiddies.
If you are new to the show and new to Mishka, then you might enjoy our two previous podcast conversations.  Check out Episode 27 & Episode 31.
SHOW NOTES
Connect With Mishka: Website | Facebook | Twitter | Instagram
Inclined to help support the PlantPower [R]Evolution?  Here's how you can help:
1. Subscribe & Review the Show on iTunes: Subscribe  HERE  and leave a (5-star perhaps?) review on the iTunes Show Homepage  HERE. THANKS!
4. TELL A FRIEND ABOUT THE SHOW!
Thanks for listening and thanks for the support!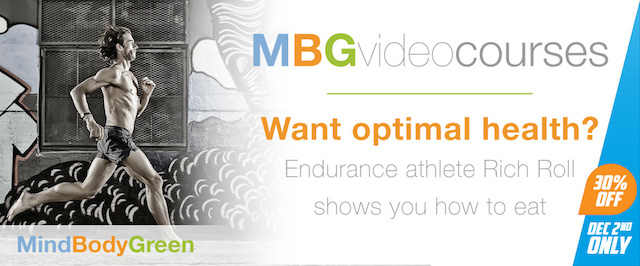 ---