Can art and happiness coexist? Is great art only forged through pain? And is suffering integral to creativity?
These are just a few of the many questions explored in today's colorful excavation of David Choe's fascinating soul.
I suspect many of you are already well familiar with this human and his art. Perhaps you watched his VICE special, Thumbs Up. You've seen him alongside the late Anthony Bourdain in Parts Unknown or the recent documentary Roadrunner. He's also appeared on Howard Stern, Joe Rogan, and David Chang's podcast.
But for those unfamiliar, David is an extraordinarily unique and talented street artist, fine artist, performance artist, and muralist. He's also a musician, journalist, writer, producer, fellow podcast host, a self-proclaimed liar, thief, altruistic narcissist, vagabond, and recovering sex and gambling addict. In other words, he's a highly flawed human—just like the rest of us.
Most of the conversations that swirl around David tend to revolve around his wealth (he took stock instead of cash for murals he painted on the walls of Facebook that would later enrich him to the tune of $200M) and the countless wild yarns he spins about his many well-documented adventures, escapades, and public scandals.
Today we travel beyond the David of yore to meet a very different man. An artist and human who has grappled with his demons and emerged more complete. Grounded. And grateful.
"Creativity is God. When I am creating, that's me praying."
– DAVID CHOE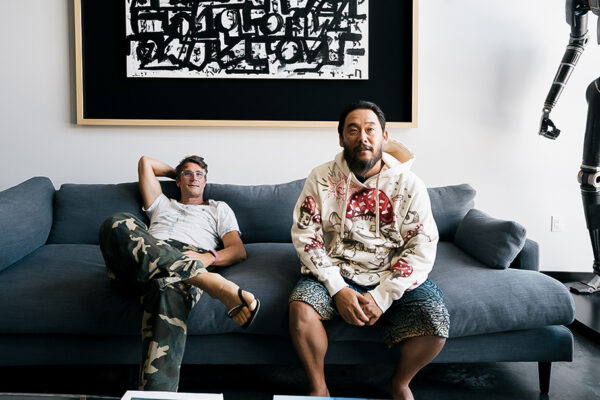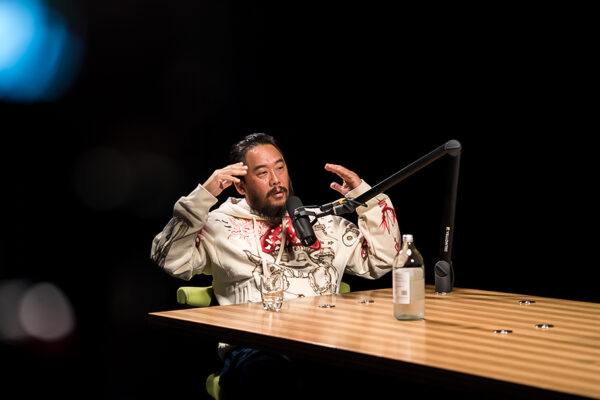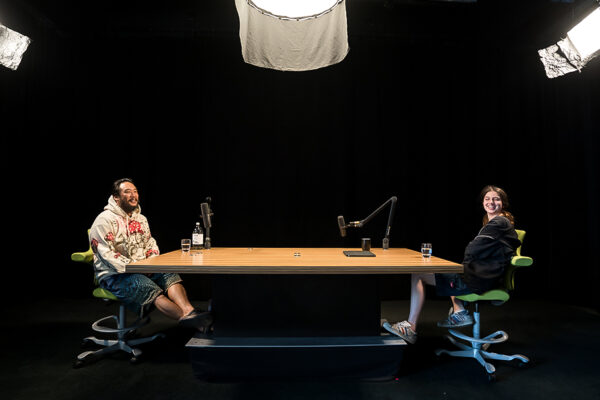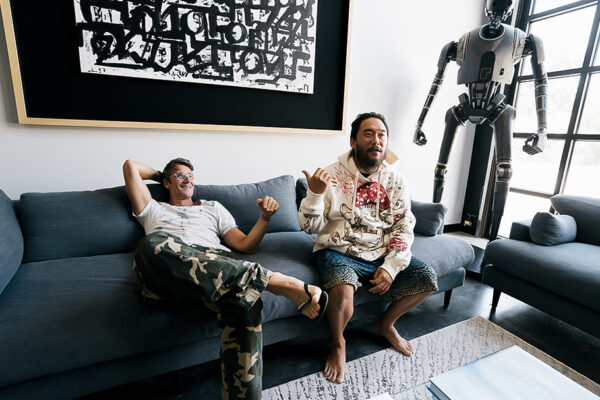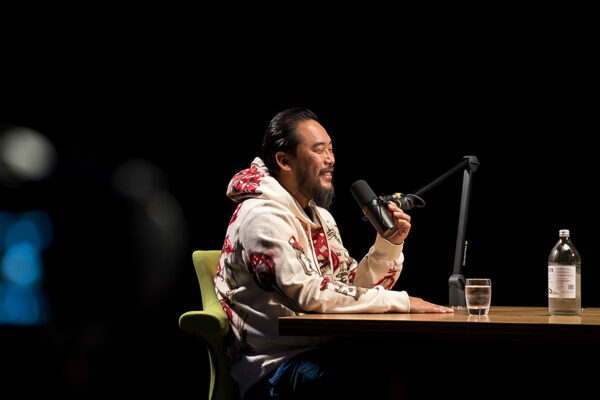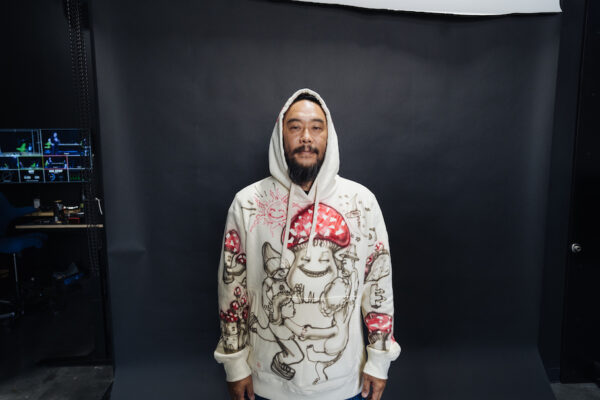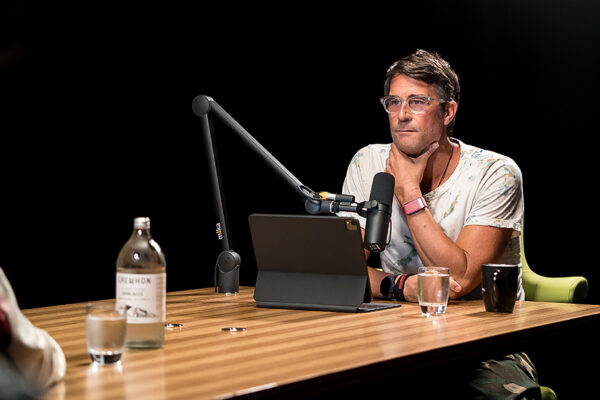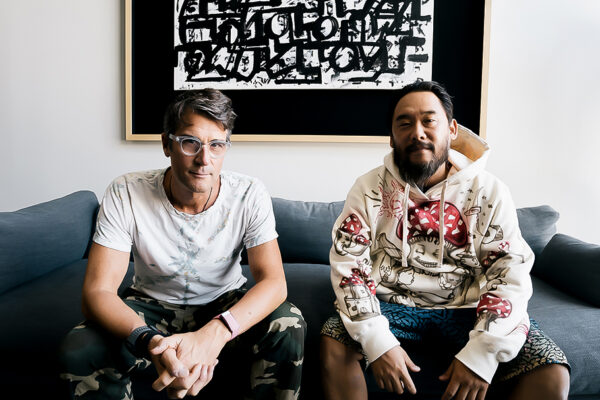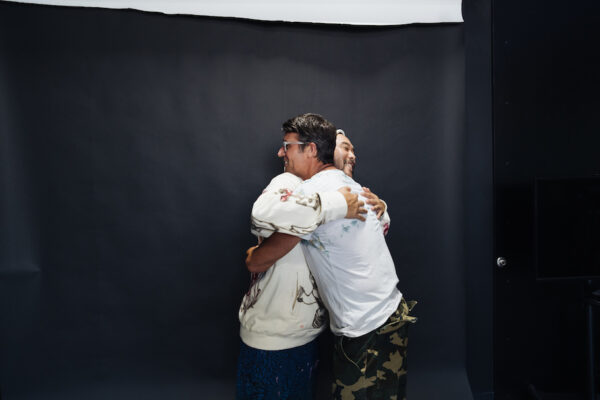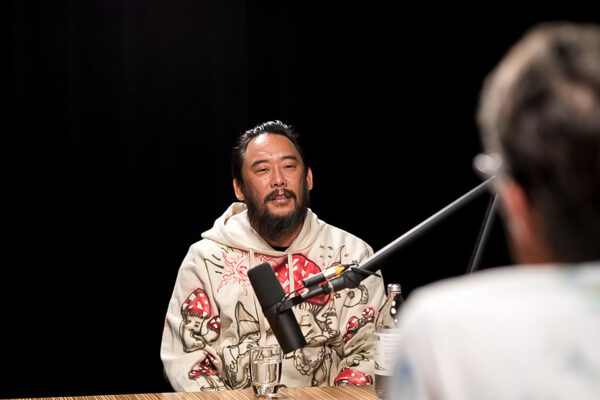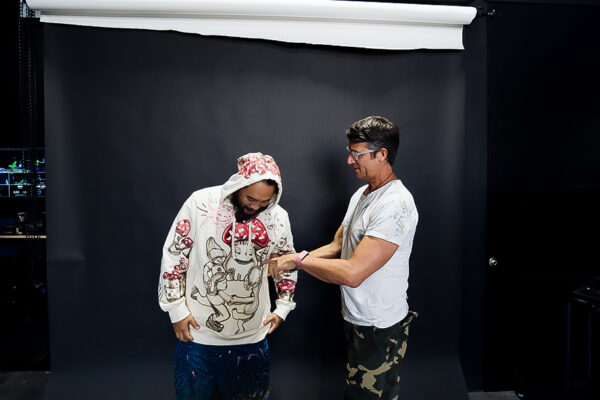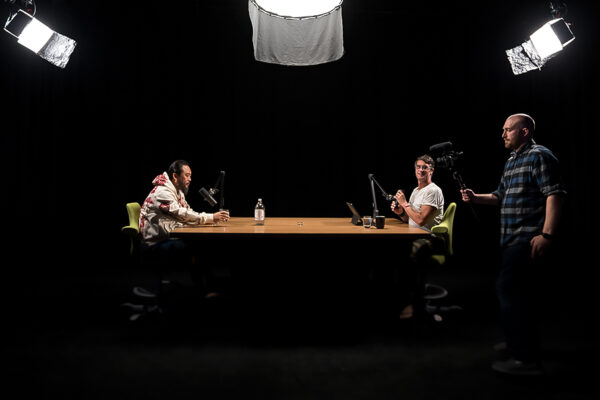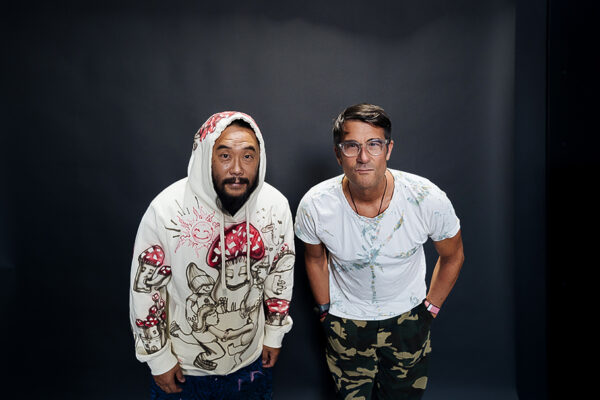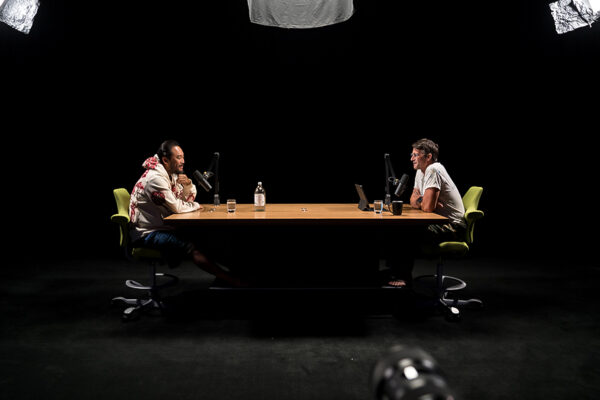 What interests me most about David has nothing to do with his wealth, fame or copious talent. Instead it's his honesty—a rare and raw vulnerability that is both sweet and endearing. A reflection of his devotion to self-growth, the David of today is refreshingly open about his journey and failures. The result is a deeply empathetic, sensitive, caring, and thoughtful man in search of personal truth and connection—all of which is writ large and beautifully captured in his latest utterly unique creation, The Choe Show on FX.
Today's conversation centers on mental health, childhood trauma, and the many perils of addiction. It's about identity, sobriety, creativity, and more broadly, the journey to self-acceptance and self-love.
David is one of the few brave individuals who can shine a flashlight on the darkest places of his soul—a rare authenticity that somehow gives everyone else the green light to do the same.
The visually inclined can watch it all go down on YouTube. And as always, the podcast streams wild and free on Apple Podcasts and Spotify.
Note: If this is your first rendezvous with David, this is not one for the kiddo's ears. Explicits are dropped. You have been forewarned.
I adore this conversation. It's nothing short of magical, and I hope you find it helpful especially if you're one of the many who are struggling or suffering right now.
Peace + Plants,

Listen, Watch, & Subscribe
I'm proud to announce my new book 'Voicing Change'. To learn more & reserve your copy, click the button below.
There are a few simple ways you can support the show and the content we strive to craft and share every single week
Subscribe & Review: Please make sure to review, share comments and subscribe to the show on the various platforms (Apple Podcasts, YouTube & Spotify). This helps tremendously!
Patronize Our Sponsors: Supporting the companies that support the show! For a complete list of all RRP sponsors and their respective vanity URLs and discount codes, click the 'Sponsors' tab in the 'Shop' menu.
Spread The Word: Help grow our reach by sharing your enthusiasm for the podcast and/or your favorite episodes by posting about it on social media.
Thank The Team: I do not do this alone. Send your love to Jason Camiolo for audio engineering, production, show notes and interstitial music; with additional music by Moby;  Blake Curtis & Dan Drake for video, & editing; graphics by Jessica Miranda & Daniel Solis; portraits by Davy Greenberg & Grayson Wilder; copywriting by Georgia Whaley; and theme music by Tyler Piatt, Trapper Piatt & Hari Mathis.
Amazon Disclosure: Books and products denoted with an asterisk are hyperlinked to the Amazon affiliate program. We are a participant in the Amazon Services LLC Associates Program, an affiliate advertising program designed to provide a means for us to earn fees by linking to Amazon.com and affiliated sites.