Our post-modern culture has largely dismissed faith and spirituality as a collective pursuit.
Personal beliefs should be just that—personal. Unique to each individual—and preferably secular
But today's guest has a different perspective. He argues that the future of humanity rests upon finding practical spiritual solutions to help solve the many problems we face. What we need is a total spiritual revolution—what Rainn Wilson calls a Soul Boom.
You might be wondering why the guy best known for portraying Dwight Schrute on the hit television series "The Office" is here to wax lyrical about matters spiritual—but the truth is that Rainn is a deep reservoir of wisdom who has more than earned a position of authority on matters ethereal.
First, he is the co-founder of the media company SoulPancake, which focused on content related to the human experience and positive social change. He co-hosted the podcast Metaphysical Milkshake with Reza Azlan, a must-listen series that dives into the deep end of topics religious and mystical. And he is the author of the new book "Soul Boom: Why We Need A Spiritual Revolution" which is all about addressing today's greatest issues with faith.
"To transform the Earth and move humanity forward, we need a spiritual revolution."
– RAINN WILSON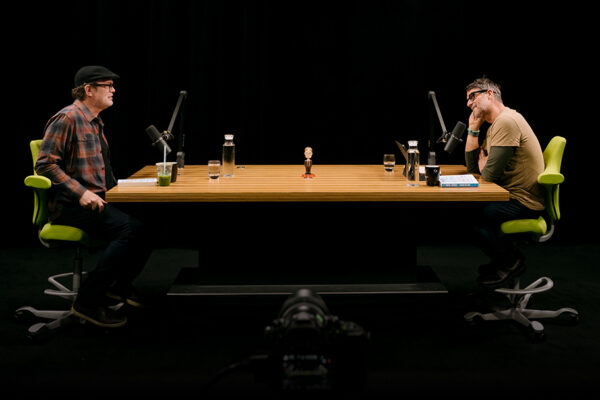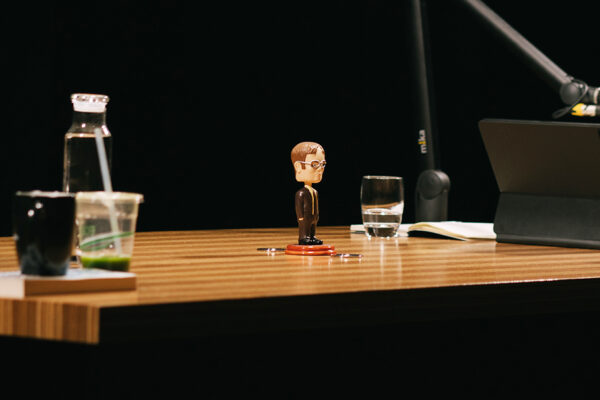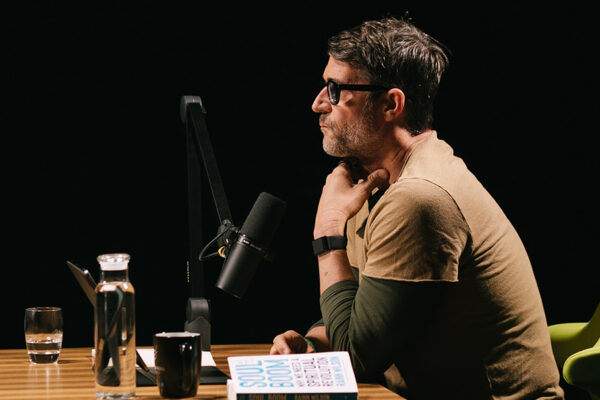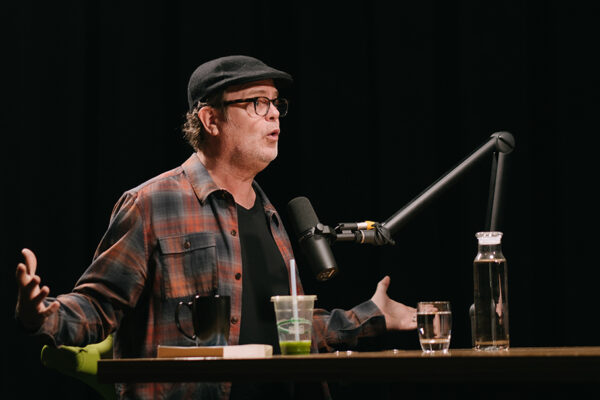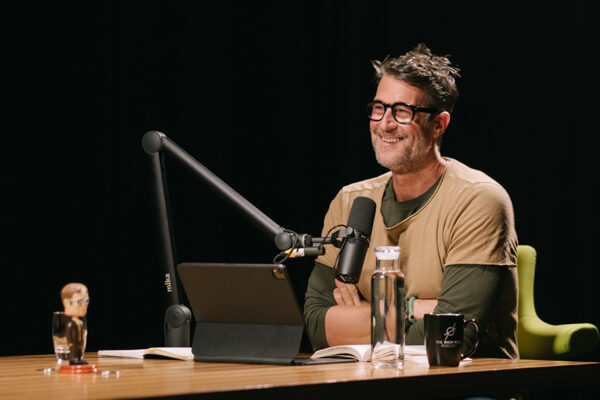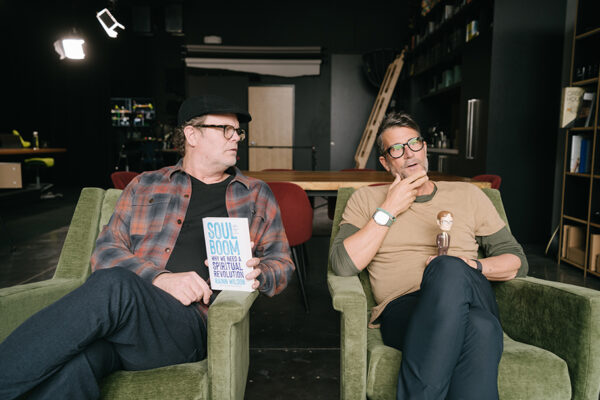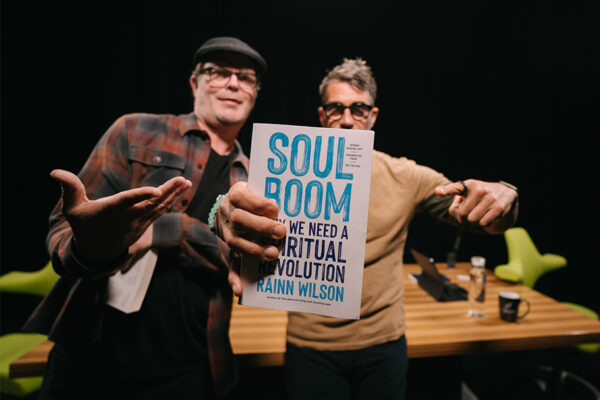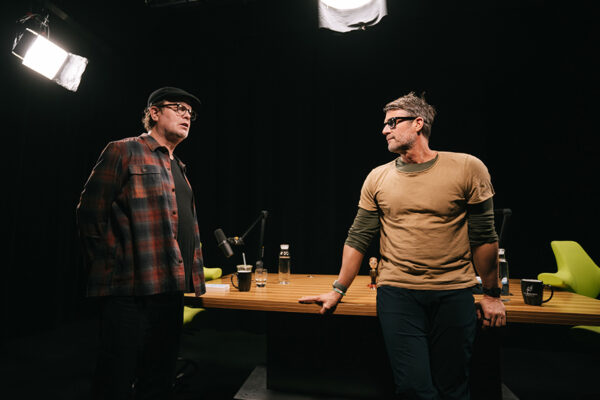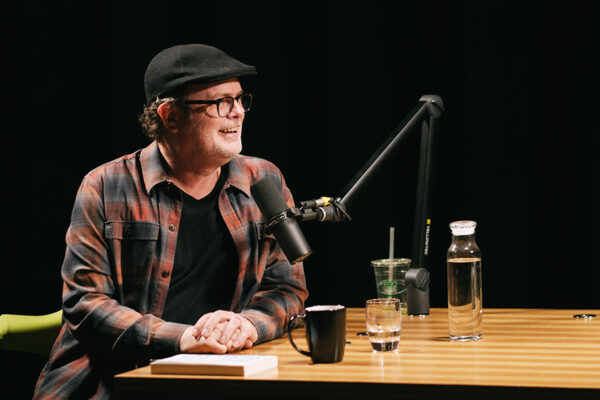 Today we discuss Rainn's Bahá'í faith, his conception of the divine, the importance of finding meaning in life, the positives (and negatives) of religious belief, how to build a movement of change, finding the sacred in our everyday lives, and why the solutions to the existential problems we currently face require a spiritual revolution.
In case you missed it, be sure to check out my episode with Rainn and Reza back on episode 633.
The visually inclined can watch it all go down on YouTube. And as always, the audio version streams wild and free on Apple Podcasts and Spotify.
This conversation is an equal parts fun and profound call to awaken our spiritual selves and engage in a deeper, more meaningful experience of the world around us. I hope you learn as much as I did.
Enjoy!
Peace + Plants,

Listen, Watch, & Subscribe
I'm proud to announce my new book 'Voicing Change II'. To learn more & reserve your copy, click the button below.
There are a few simple ways you can support the show and the content we strive to craft and share every single week
Subscribe & Review: Please make sure to review, share comments and subscribe to the show on the various platforms (Apple Podcasts, YouTube & Spotify). This helps tremendously!
Patronize Our Sponsors: Supporting the companies that support the show! For a complete list of all RRP sponsors and their respective vanity URLs and discount codes, click the 'Sponsors' tab in the 'Shop' menu.
Spread The Word: Help grow our reach by sharing your enthusiasm for the podcast and/or your favorite episodes by posting about it on social media.
Thank The Team: I do not do this alone. Send your love to Jason Camiolo for audio engineering, production, show notes and interstitial music; with additional audio engineering by Cale Curtis and additional music by Moby; Blake Curtis & Dan Drake for video, & editing; graphics by Jessica Miranda & Daniel Solis; portraits by Davy Greenberg, Grayson Wilder & Gizelle Peters; video clips for social media are created by AJ Akpodiete; copywriting by Georgia Whaley; and theme music by Tyler Piatt, Trapper Piatt & Hari Mathis.
Amazon Disclosure: Third-party books and products denoted on this page and website may be hyperlinked to the Amazon affiliate program. We are a participant in the Amazon Services LLC Associates Program, an affiliate advertising program designed to provide a means for us to earn fees by linking to Amazon.com and affiliated sites.