One of the most acclaimed filmmakers of his generation, today Judd Apatow graces the podcast to discuss his fascinating perspective on filmmaking, storytelling, creativity, and more.
From directing This Is 40, Knocked Up, and The 40-Year-Old Virgin, to serving as producer for Anchorman and executive producer for Freaks and Geeks, Judd has made an indelible mark on Hollywood.
Over the course of his career, he's worked alongside some of the industry's brightest stars, like Seth Rogan, Jason Segal, James Franco, and Lena Dunham, helping catapult their careers to new heights.
He's also made a significant impact as a documentary filmmaker, stand-up comedian, and as an advocate for many causes, including mental health awareness. He fearlessly explores the human condition, often shining a light on the poignant and vulnerable aspects of our lives with his trademark blend of humor and honesty.
"Don't wait for permission. Just start. Create an opportunity for yourself. You have to write your own future."
– JUDD APATOW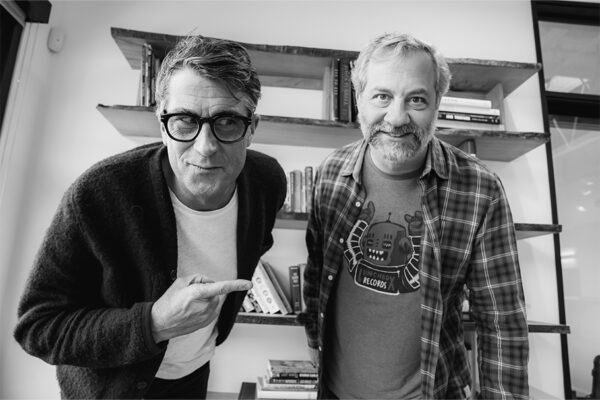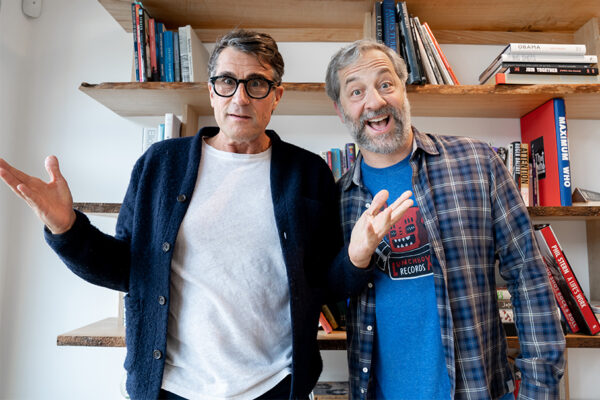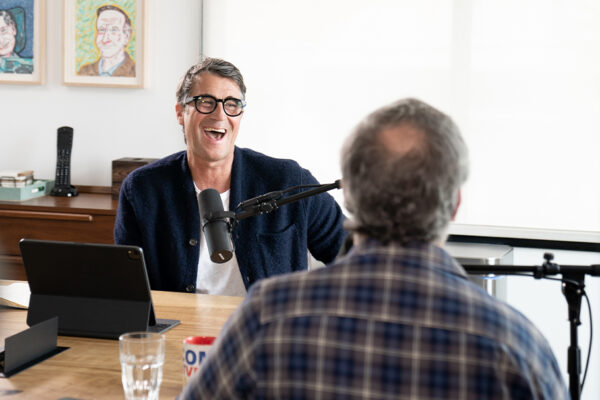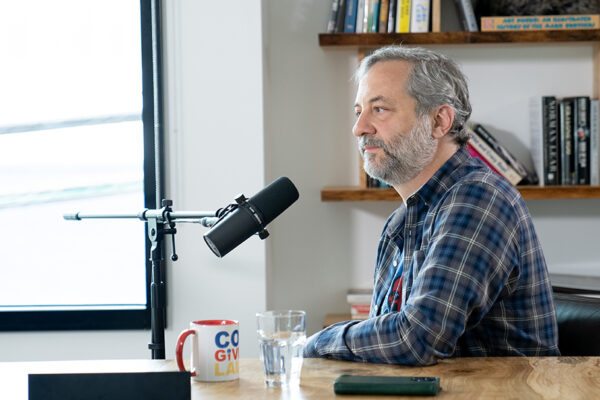 Today we dive deep into the mind of one of Hollywood's greatest, unpacking the experiences, philosophies, and strategies that have shaped Judd into the unparalleled creator he is today. We explore his creative process, his approach to storytelling, the lessons he's learned from working with some of the biggest names in the business, and how he pays it forward.
It was a thrill to sit down with a man that I deeply respect and admire. This conversation left me with a newfound appreciation of comedy not only as an artform—but as a powerful means of grappling with the complexities of the human experience.
The visually inclined can watch this exchange on YouTube. And as always, the audio version streams wild and free on Apple Podcasts and Spotify.
I hope you enjoy this one as much as I did.
Peace + Plants,

Listen, Watch, & Subscribe
For 1000s of delicious, customized plant-based recipes & so much more, check out our Plantpower Meal Planner.
There are a few simple ways you can support the show and the content we strive to craft and share every single week
Subscribe & Review: Please make sure to review, share comments and subscribe to the show on the various platforms (Apple Podcasts, YouTube & Spotify). This helps tremendously!
Patronize Our Sponsors: Supporting the companies that support the show! For a complete list of all RRP sponsors and their respective vanity URLs and discount codes, click the 'Sponsors' tab in the 'Shop' menu.
Spread The Word: Help grow our reach by sharing your enthusiasm for the podcast and/or your favorite episodes by posting about it on social media.
Thank The Team: I do not do this alone. Send your love to Jason Camiolo for audio engineering, production, show notes and interstitial music; with additional audio engineering by Cale Curtis and additional music by Moby; Blake Curtis & Dan Drake for video, & editing; graphics by Jessica Miranda & Daniel Solis; portraits by Davy Greenberg, Grayson Wilder & Gizelle Peters; video clips for social media are created by AJ Akpodiete; copywriting by Georgia Whaley; and theme music by Tyler Piatt, Trapper Piatt & Hari Mathis.
Amazon Disclosure: Third-party books and products denoted on this page and website may be hyperlinked to the Amazon affiliate program. We are a participant in the Amazon Services LLC Associates Program, an affiliate advertising program designed to provide a means for us to earn fees by linking to Amazon.com and affiliated sites.