Podcast: Play in new window | Download | Embed
"First impressions are actually made non-verbally. It has nothing to do with what you say or don't say."

Jordan Harbinger    
---
In all honesty, I don't put that much thought into how I communicate. Jordan Harbinger thinks that's a mistake. Because the signals all of us routinely emit — verbally, physically and often quite subtly — have a profound impact on how we feel about ourselves, how we are perceived by others, and how we navigate the world.
Indeed, the social cues most employ by habit, and without conscious awareness, fundamentally forge our entire human experience, more often than not leading us astray from the relationships, career, goals, and reality we desire.
The good news? Social acumen is entirely teachable. To be sure, it's an inside job. And that job is hard. But by committing to that work and embracing certain scientifically proven practices and strategies, we can indeed dramatically improve our communication skills and thus positively impact our ability to relate to and with others. Over time, the result is enhanced connection, self-esteem, empathy, authenticity and influence, all of which translate into an enhanced quality of life and an expanded sense of personal fulfillment.
Today Jordan joins the podcast to share his experience. A former Wall Street lawyer turned entrepreneur, public speaker and expert in social dynamics, Jordan is the creator and host of the popular Art of Charm podcast. Celebrating its 10th year with over 600 episodes, Art of Charm has been rated one of the top 50 podcast on iTunes and currently receives an amazing 2.5 million downloads per month.
Jordan is also the co-founder and owner of a coaching and consulting firm of the same name. Through his Art of Charm bootcamps and training programs, Jordan and his team counsel executives, employees, athletes, soldiers and every day people on the social, psychological, scientific and philosophical skills required to positively transform your career and life.
A bit of a disclaimer: despite very much enjoying my experience guesting on Jordan's show back in 2015, I wasn't sure Jordan was the best fit for this show. The idea of exploring how to teach charm just didn't sit all that well with me. It doesn't feel authentic. But in fairness to Jordan, I think his website, podcast and services are inaccurately named.
In truth, Jordan's message is much more about the human psychology behind what holds us back — and the journey required to overcome the habits that block us from becoming the best versions of who we really are.
And that, my friends, is a subject I deem worthy of exploring.
I sincerely hope you enjoy the exchange.
Peace + Plants,

Listen & Subscribe on Apple Podcasts | Soundcloud | Stitcher
Thanks to this week's sponsors:
Boll & Branch: The first honest and transparent bedding company that only uses sustainable and responsible methods of sourcing and manufacturing. Go to BollandBranch.com today for $50 off your first set of sheets by typing in promo code "RICHROLL".
Harrys.com: A superior shave at an affordable price. Friends of the Rich Roll Podcast can visit Harrys.com/ROLL to redeem your Free Trial Set, which comes with a razor, five-blade cartridge, shaving gel, and post shave gel. All you pay is just shipping.
Notable People Discussed
 Related Podcasts You Might Enjoy
Thanks to Jason Camiolo for production, audio engineering, show notes and interstitial music; Shawn Patterson for graphics. Theme music by Ana Leimma.
*Disclosure: Books and products denoted with an asterisk are hyperlinked to an affiliate program. We are a participant in the Amazon Services LLC Associates Program, an affiliate advertising program designed to provide a means for us to earn fees by linking to Amazon.com and affiliated sites.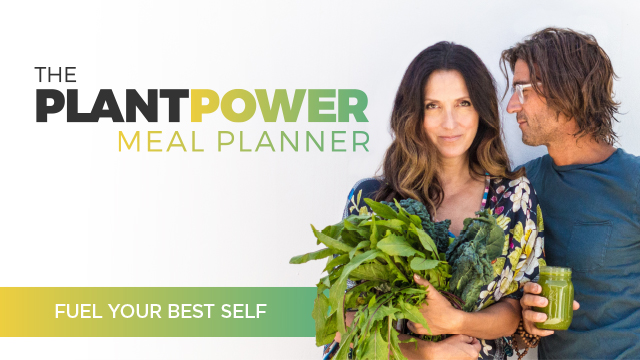 Check Out Our New Meal Planner!
Are you a company interested in sponsoring the podcast? Click here to learn more & take our sponsor survey.
Join us for our next retreat at Ballyvolane in Ireland, July 24-31, 2017. For more information visit ourplantpowerworld.com
HOW CAN I SUPPORT THE PODCAST?
Tell Your Friends & Share Online!
Subscribe & Review:  iTunes | Stitcher | Soundcloud | TuneIn
Donate: Check out our Patreon account!
Download Our Free App! Now you can access, stream, download and share the entire RRP catalog in the palm of your hand on any iOS mobile device (iPhone, iPad and iPod Touch) with our mobile app. Never miss an episode, plus special announcements, discounts, giveaways. Already downloaded? Awesome. When you have a minute, and it feels right to you, do us a solid and give the app a review in the iTunes Store.