Like many, I despair of our country's division, which is rapidly expanding in lockstep with a breakdown in our ability to productively communicate and our growing distrust in institutions and the media.
Also like many, I want solutions. Much of this rests with us. But we also need leadership.
Across the political landscape, most elected officials understand this problem and its gravity. However, few proffer solutions beyond the beaten path. Even fewer demonstrate a good-faith willingness to tackle the dilemma with solution-based action.
Today's guest Andrew Yang is an exception to this pattern.
For those unfamiliar, Andrew is an entrepreneur turned politician best known for his 2020 presidential run and subsequent New York City mayoral bid. He's the man who pioneered a national conversation on the power of universal basic income (UBI) to address maladies produced by widening wealth disparity. And he's a leader I find genuine in his commitment to the greater potential of our democratic experiment, bringing forth original and bold ideas to the national conversation—ideas not always in his best self-interest.
Part memoir, part campaign trail exposé, Andrew's latest book, Forward is an instructive read on the damaged state of politics and political media as well as the broadening national divide that is eroding our humanity. A roadmap on how to repair the broken spokes of our democratic system, it also serves to announce the creation of a new third party—the Forward Party—part of Andrew's plan to redress democratic dysfunction by disrupting America's two-party duopoly.
Today Andrew shares his story and vision.
"We're pretending things are good while most Americans' quality of life is getting worse and worse."
– ANDREW YANG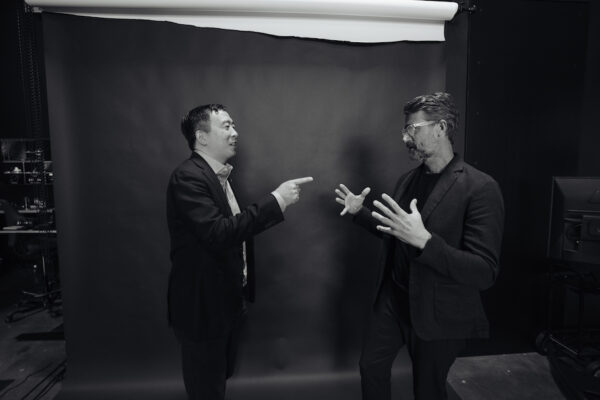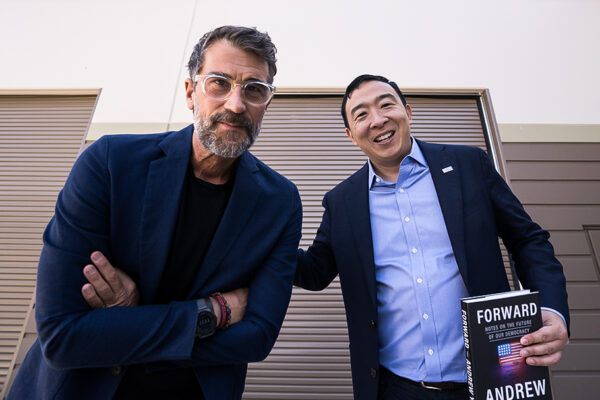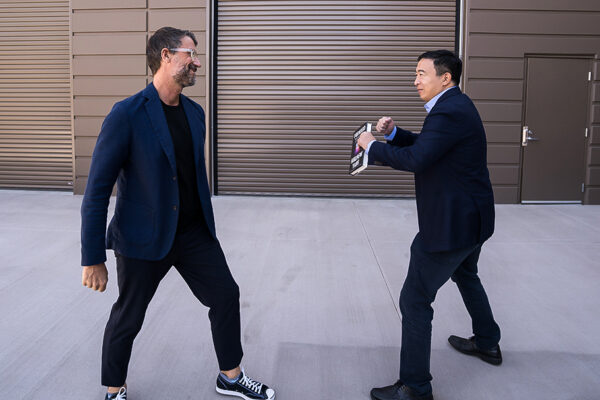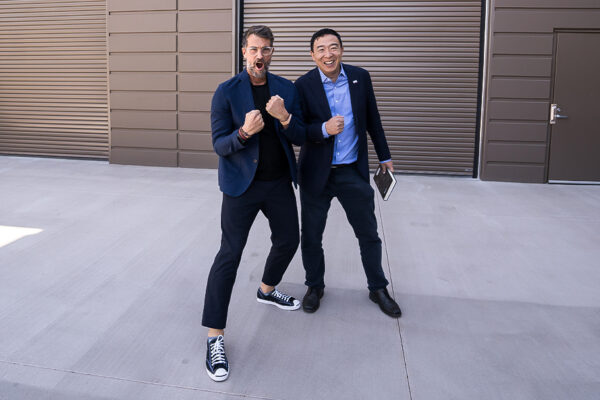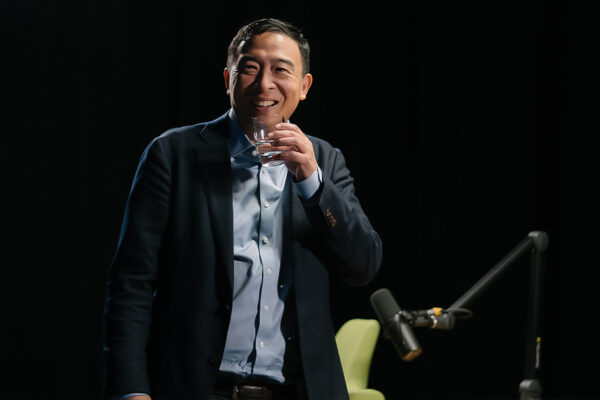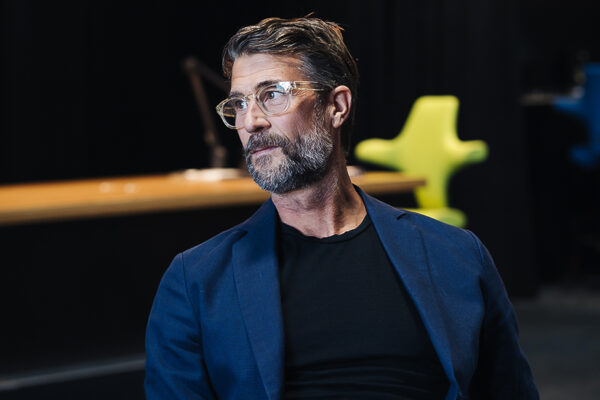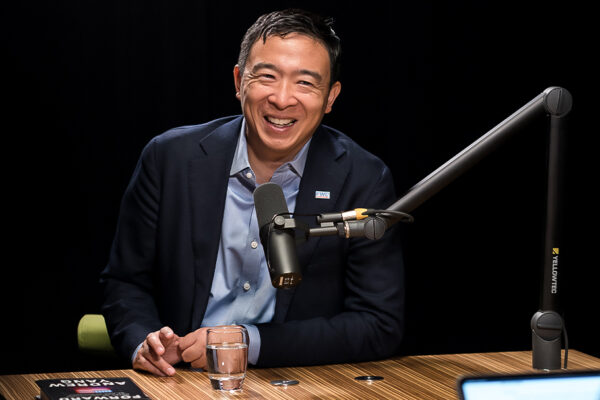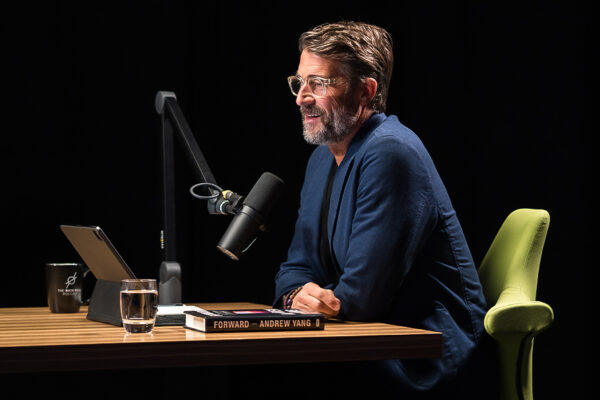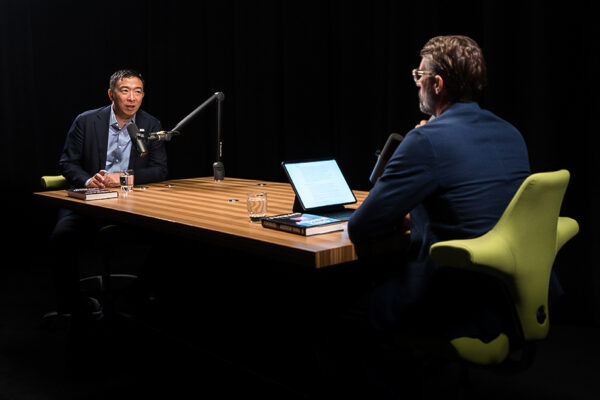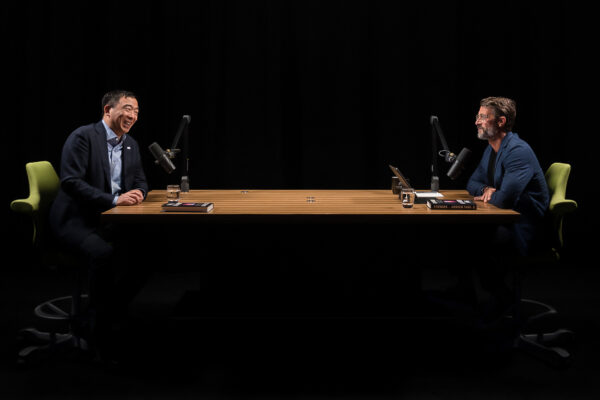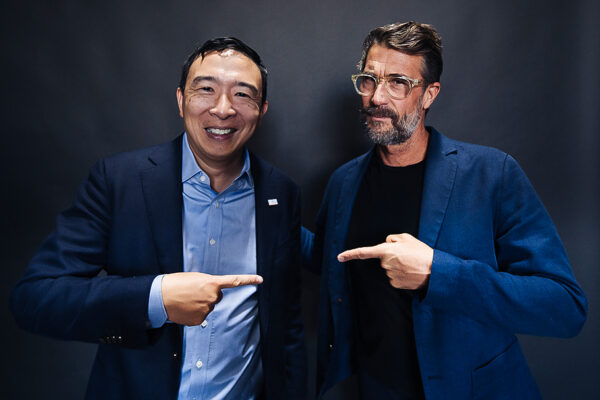 This is a relatively partisan-fee conversation about how to reimagine the democratic experiment for the betterment of all.
We discuss the merits of universal basic income, human-centered capitalism, the problems with our gerontocracy, and what we need to truly progress as a nation.
In addition, we discuss the perils and merits of a third political party; the role of new media in politics; the advantage of open primaries and rank choice voting; the importance of grace and tolerance; and how to modernize government's anachronistic bureaucracy.
The visually inclined can watch it all go down on YouTube. And as always, the podcast streams wild and free on Apple Podcasts and Spotify.
This conversation was an absolute pleasure. I sincerely hope you enjoy it in the spirit in which it is offered.
Peace + Plants,

Listen, Watch, & Subscribe
Introducing Free Association Run—my collection of sustainable, vegan men's running gear crafted from recycled materials in collaboration with Ten Thousand.
There are a few simple ways you can support the show and the content we strive to craft and share every single week
Subscribe & Review: Please make sure to review, share comments and subscribe to the show on the various platforms (Apple Podcasts, YouTube & Spotify). This helps tremendously!
Patronize Our Sponsors: Supporting the companies that support the show! For a complete list of all RRP sponsors and their respective vanity URLs and discount codes, click the 'Sponsors' tab in the 'Shop' menu.
Spread The Word: Help grow our reach by sharing your enthusiasm for the podcast and/or your favorite episodes by posting about it on social media.
Thank The Team: I do not do this alone. Send your love to Jason Camiolo for audio engineering, production, show notes and interstitial music; with additional audio engineering by Cale Curtis and additional music by Moby; Blake Curtis & Dan Drake for video, & editing; graphics by Jessica Miranda & Daniel Solis; portraits by Davy Greenberg & Grayson Wilder; copywriting by Georgia Whaley; and theme music by Tyler Piatt, Trapper Piatt & Hari Mathis.
Amazon Disclosure: Books and products denoted with an asterisk are hyperlinked to the Amazon affiliate program. We are a participant in the Amazon Services LLC Associates Program, an affiliate advertising program designed to provide a means for us to earn fees by linking to Amazon.com and affiliated sites.