What happens when you're massively rich, famous, and rewarded for living a life of over-indulgence?
If you're lucky, you awake one day to realize that a life of sex, drugs, rock & roll—a life you were convinced would make you happy—only leaves you empty.
You then embark on a Victor Frankl-esque search for meaning that ultimately leads to spiritual awakening and a path towards purpose, self-actualization, and service.
This is a story that recurs on this show in many forms.
Today's version of that story comes in the shape of Adrian Grenier.
You know Adrian as an actor—he's appeared in many films and television projects—but of course, most well known for his portrayal of Vinnie Chase in the HBO hit show Entourage, a dizzying and meta experience for Adrian that in so many ways came to parallel his own life.
But Adrian has evolved past this archetype of adolescent id, trading Hollywood for a ranch outside Austin, Texas. He's matured into a regenerative farmer, environmentalist, and founder of the Lonely Whale Foundation. He's also an impact investor, leading DuContra Ventures as co-founder and Chief Experience Officer.
"The best return on investment is more connection, more friends, more family, health, wellness, and experiences."
– ADRIAN GRENIER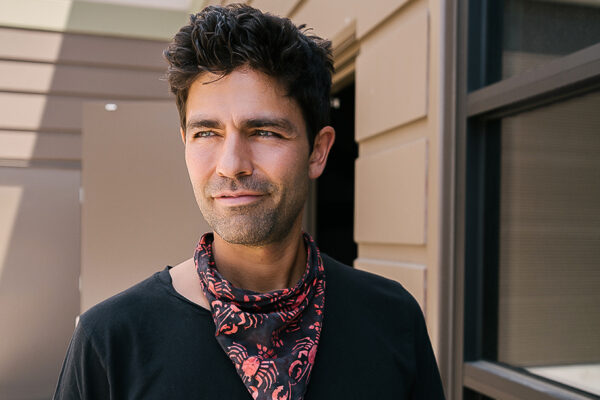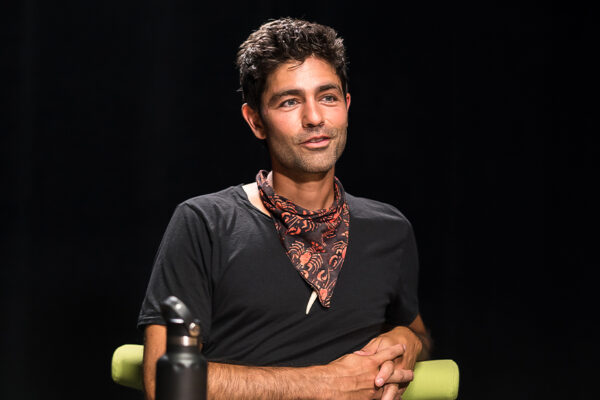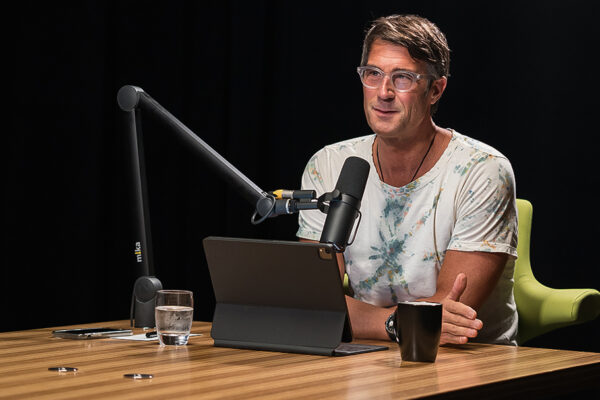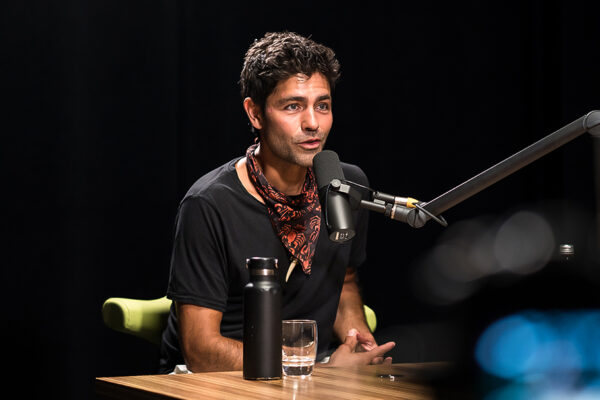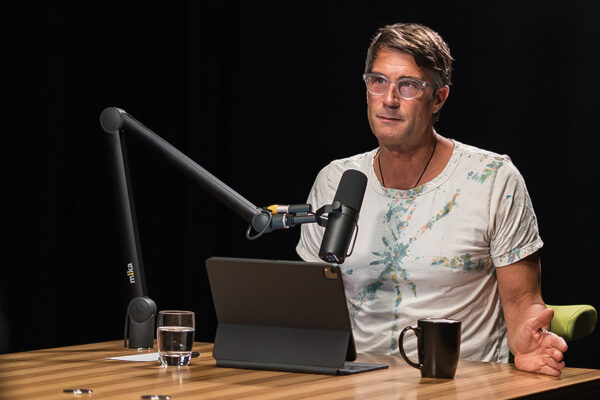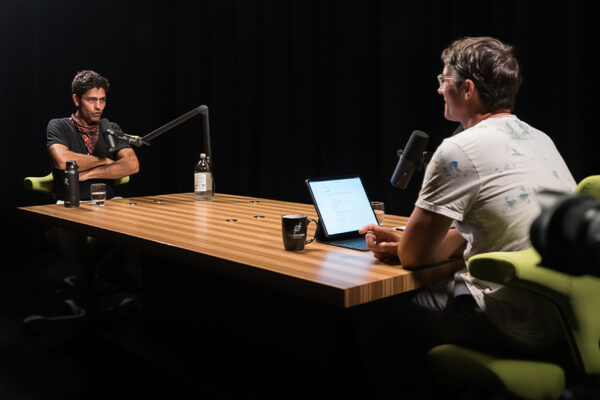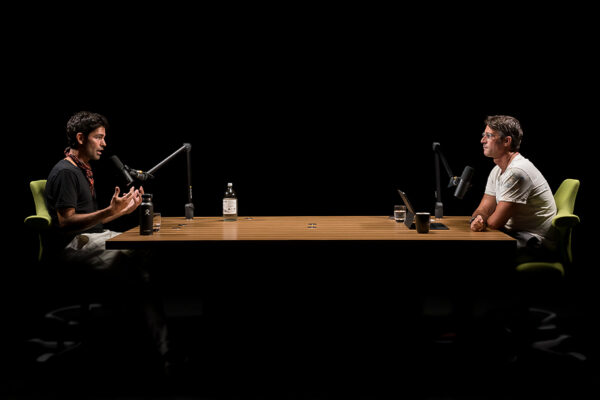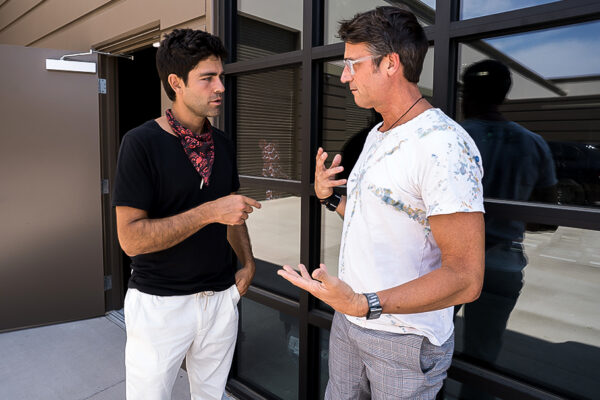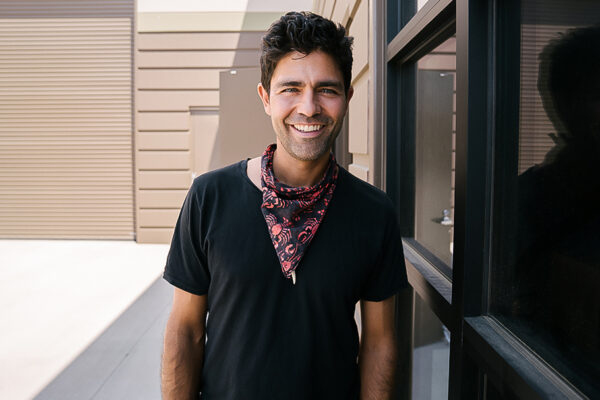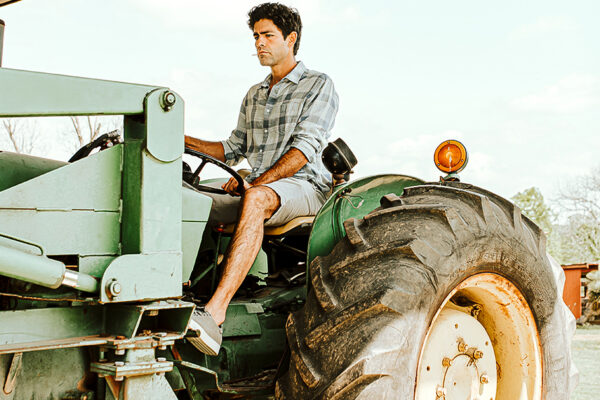 A heart-centered community builder who cares deeply about our symbiosis with self, each other, and the natural habitat we share, today Adrian shares his worthy story.
It's about the hidden, ugly truths that lay beneath the modern American dream. It's about the work required, and beauty to behold, in wrestling with the soul. It's about endeavoring to connect with and express that which is more fundamental and meaningful. But most of all, it's about finding ways to be in service to a better world.
The visually inclined can watch it all go down on YouTube. And as always, the podcast streams wild and free on Apple Podcasts and Spotify.
This one is soulful—I hope it resonates with you as deeply as it did with me.
Peace + Plants,

Listen, Watch, & Subscribe
Introducing Free Association Run—my collection of sustainable, vegan men's running gear crafted from recycled materials in collaboration with Ten Thousand.
There are a few simple ways you can support the show and the content we strive to craft and share every single week
Subscribe & Review: Please make sure to review, share comments and subscribe to the show on the various platforms (Apple Podcasts, YouTube & Spotify). This helps tremendously!
Patronize Our Sponsors: Supporting the companies that support the show! For a complete list of all RRP sponsors and their respective vanity URLs and discount codes, click the 'Sponsors' tab in the 'Shop' menu.
Spread The Word: Help grow our reach by sharing your enthusiasm for the podcast and/or your favorite episodes by posting about it on social media.
Thank The Team: I do not do this alone. Send your love to Jason Camiolo for audio engineering, production, show notes and interstitial music; with additional audio engineering by Cale Curtis and additional music by Moby; Blake Curtis & Dan Drake for video, & editing; graphics by Jessica Miranda & Daniel Solis; portraits by Davy Greenberg & Grayson Wilder; copywriting by Georgia Whaley; and theme music by Tyler Piatt, Trapper Piatt & Hari Mathis.
Amazon Disclosure: Books and products denoted with an asterisk are hyperlinked to the Amazon affiliate program. We are a participant in the Amazon Services LLC Associates Program, an affiliate advertising program designed to provide a means for us to earn fees by linking to Amazon.com and affiliated sites.