Podcast: Play in new window | Download | Embed
---
"Love is not something found in a person, place or thing. It's something that is ever present in our hearts and always available as a gift and it costs nothing to share it."

Ryland Engelhart
---
Last week we explored the world of regenerative farming, soil health and biodiversity as critical levers to improve human health. Consolidate food security. Drawdown carbon. And backpedal climate change.
Today we expound on that theme with entrepreneur, restauranteur and social activist Ryland Engelhart.
Ryland is the 'Mission Fulfillment Officer' and co-owner of Café Gratitude and Gracias Madre, a family owned group of legendary plant-based restaurants. The epicenter of California vegan cuisine & culture, it's a platform he uses to not only feed people amazing food but to cultivate community — and most importantly, inspire more gratitude into our lives and culture.
In addition, Ryland is a speaker and passionate advocate for sacred commerce, community building and regenerative farming principles, which he supports as co-founder of Kiss The Ground, a non-profit that provides education regarding the connection between soil, human, and planetary health. Among its board of advisors are former podcast guests Paul Hawken, Dr. Zach Bush and David Bronner.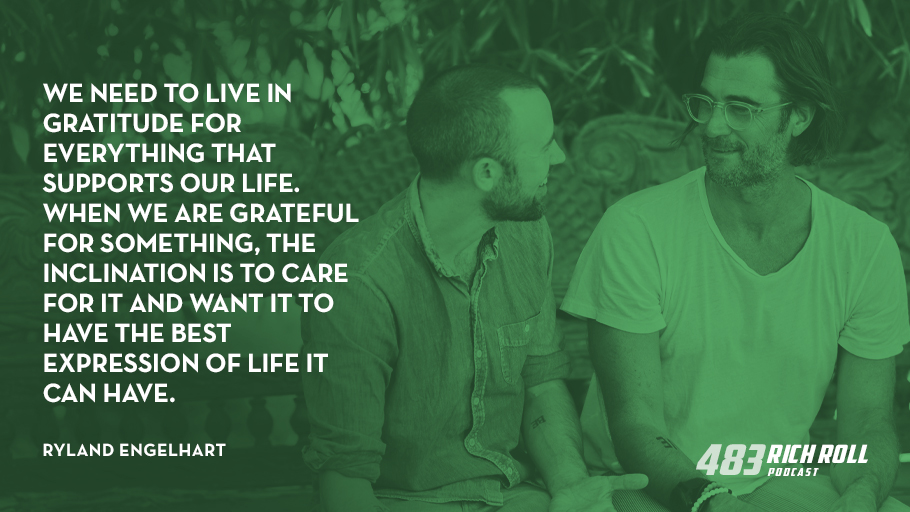 If you enjoyed those conversations, or last week's exchange with John & Molly Chester, then you're in for a treat with Ryland.
This is a conversation about the importance of soil regeneration and its impact on everything from food security and climate change reversal to improving human health.
We open with Ryland's hippie upbringing. How he learned early the philosophy of using business as a force for good — something he calls sacred commerce.
We discuss how doing good — adding value to people's lives — is not only always the right thing to do, but also the best long-term path to profits.
We explore the origins, trajectory and intentionality behind his family's incredible group of restaurants — Cafe Gratitude, Gracias Madre and his sister's Sage Plant-Based Bistros — which together form the cornerstone of plant-based dining in Los Angeles and beyond.
Then we dive into the principles of conscious capitalism, the importance of regenerative farming, and the reasons why soil health is such a crucial component in the holistic equation of sustainable human, animal and planetary health.
Finally we discuss his various film projects, including his documentaries May I Be Frank* and Kiss The Ground — a must see you might have heard Woody Harrelson recently raving about on Marc Maron's podcast.
But more than anything, this is a conversation about love, awareness, and the power of gratitude as a living, breathing philosophy of life.
You can watch it all go down on YouTube. And as always, the conversation streams wild and free on Apple Podcasts and Spotify.
A good friend, it was a pleasure to dive deep with Ryland. I sincerely hope you enjoy the exchange.
Peace + Plants,

Listen, Watch & Subscribe
Apple Podcasts | YouTube | Spotify | Stitcher | Google Podcasts
Thanks to this week's sponsors
Harrys.com: A superior shave at an affordable price. Visit harrys.com/ROLL and new customers can get $5 OFF plus free shipping on any Harry's Limited-Edition Holiday Shave Set. The variety of sets all come with a weighted handle, three razor cartridges, shave gel, and a convenient travel cover. All packaged in a handsome, holiday gift box.
Calm: The #1 App for Meditation and Sleep with 100+ guided meditations covering anxiety, focus, stress, sleep, relationships and more. Plus 7-day and 21-day programs for both beginner and advanced users. For a limited time, my listeners can get 25% off a Calm Premium subscription at Calm.com/richroll. It includes unlimited access to ALL of Calm's amazing content. Get started today.
Caldera Lab: Premium non-toxic skincare for men didn't exist – so we created it! Clinically- proven & wild-harvested in Jackson Wyoming.  Go to: calderalab.com/richroll to get 20% off your first purchase of 'The Good' or use discount code RICHROLL at checkout. 
 Note: One of the best ways to support the podcast is to support the sponsors. For a complete list of all RRP sponsors and their respective vanity url's and discount codes, visit my Resources page and click "Sponsors".
Related Podcasts You Might Enjoy:
Thanks to Jason Camiolo for production, audio engineering, interstitial music and show notes; Margo Lubin and Blake Curtis for video, editing and graphics.  Theme music by Ana Leimma.
*Disclosure: Books and products denoted with an asterisk are hyperlinked to an affiliate program. We are a participant in the Amazon Services LLC Associates Program, an affiliate advertising program designed to provide a means for us to earn fees by linking to Amazon.com and affiliated sites.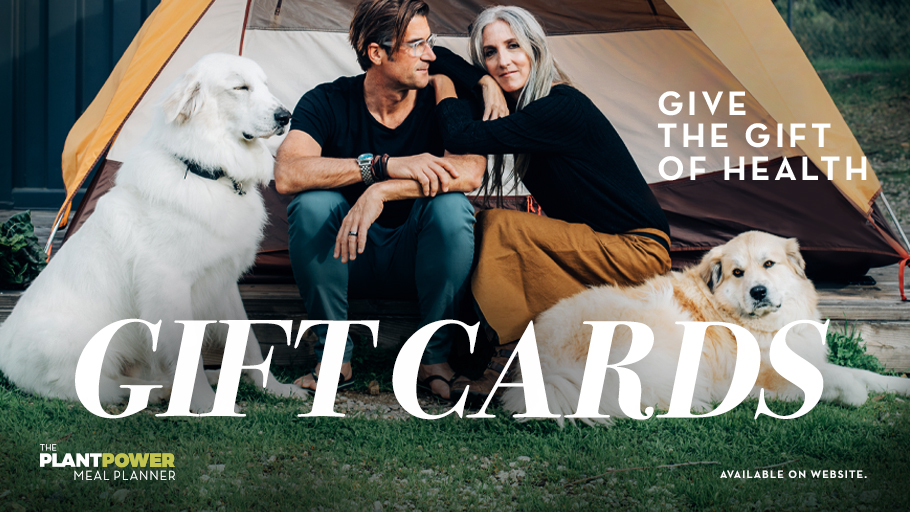 This holiday season give the gift of health with our Meal Planner Gift Cards — the perfect stocking stuffer.
1000s of delicious, customized plant-based recipes & so much more, to learn more, sign up and snag your gift cards today, visit meals.richroll.com
HOW CAN I SUPPORT THE PODCAST?
Tell Your Friends & Share Online!
Subscribe & Review:  iTunes | Spotify | Stitcher | Soundcloud | Google Podcasts
Donate: Check out our Patreon account
Support The Sponsors: One of the best ways to support the podcast is to support our sponsors. For a complete list of all RRP sponsors and their respective vanity url's and discount codes, visit my Resources page and click "Sponsors".