Do hard things. Become unbreakable. Let's end the year on a high note. It's time to turn quitters into people who commit, courtesy of one of the toughest people on the planet. Fire ready aim!
If the name Joe De Sena strikes a familiar chord, it's likely because he's the entrepreneurial mastermind behind Spartan—the obstacle course racing series that became a global phenomenon. Fewer know he's also the evil genius behind Death Race—perhaps the most absurd sufferfest ever conceived.
Under appreciated is just what an utter machine this guy is. An absolute endurance freak, in a mere one week period, Joe completed the Vermont 100 mile run, Ironman Lake Placid, and the Badwater 135. In addition, Joe knocked off 50 ultramarathons and 14 Ironman events in a single year (a certain kind of insanity that must be some kind of record). To top it off, on a whim, he once ran from New York City to Vermont.
A man of questionable masochism, Joe knows hustle. But his relentlessness isn't limited to athletics. It begins with business, servicing mafioso swimming pools as a Queens high schooler. It appears in academics. It took him four attempts to secure admission to Cornell. And, most importantly, it shows up in service. At his Vermont farm, Joe freely welcomes all who dare join in his legendary daily grind. Everything Joe does—be it Spartan, his books or public speaking—reflects his genuine commitment to helping millions of people live healthier more fulfilling lives.
Today he shares his extraordinary story.
"Death is the price we pay for life, so make it worth it."
– JOE DE SENA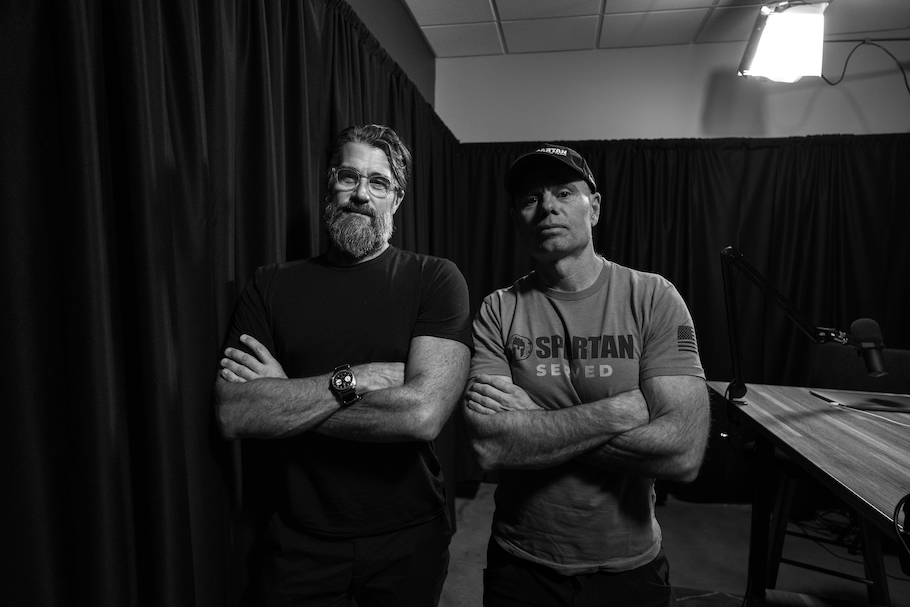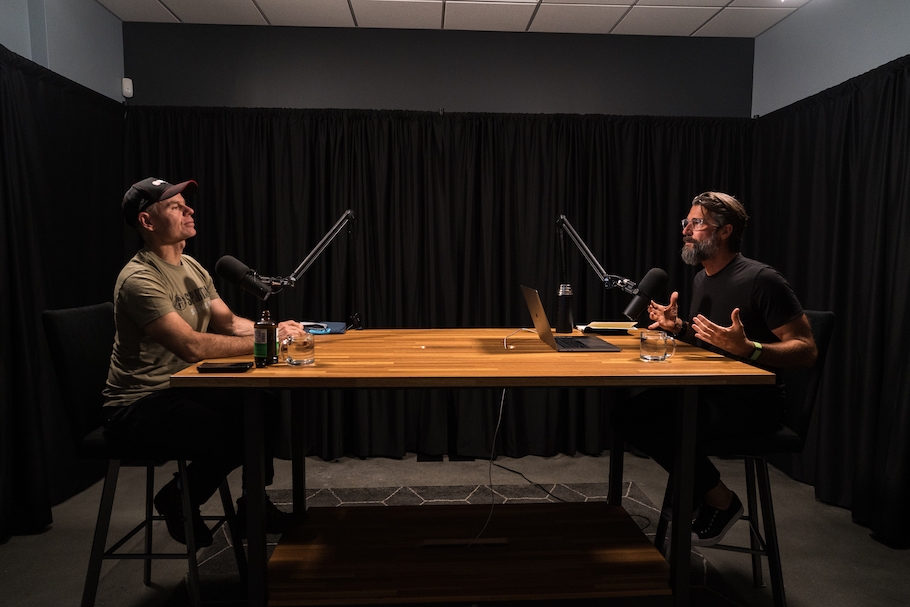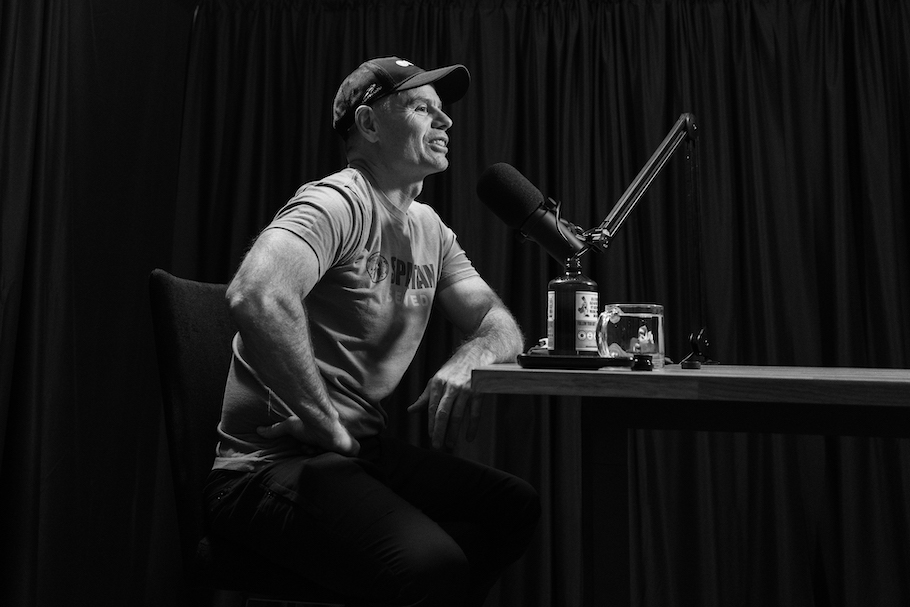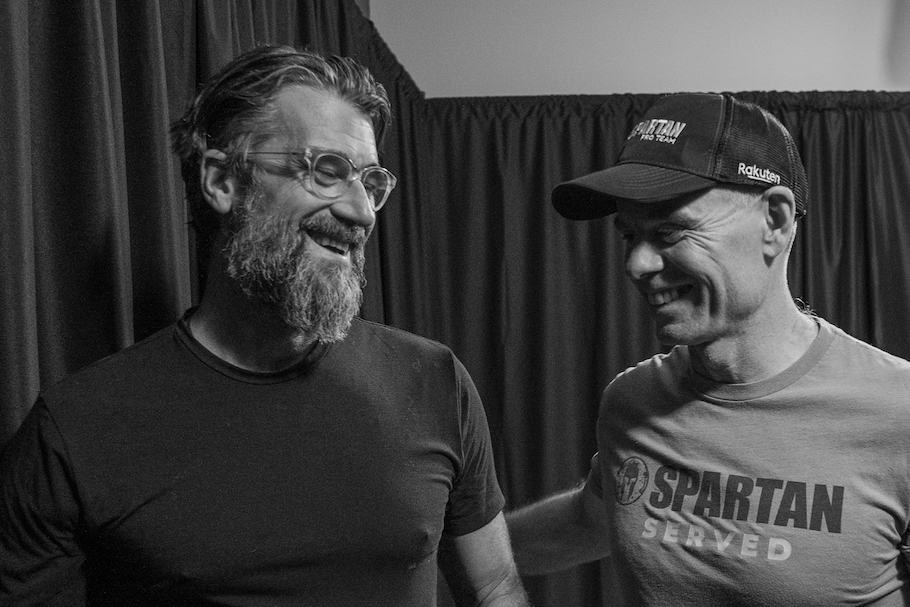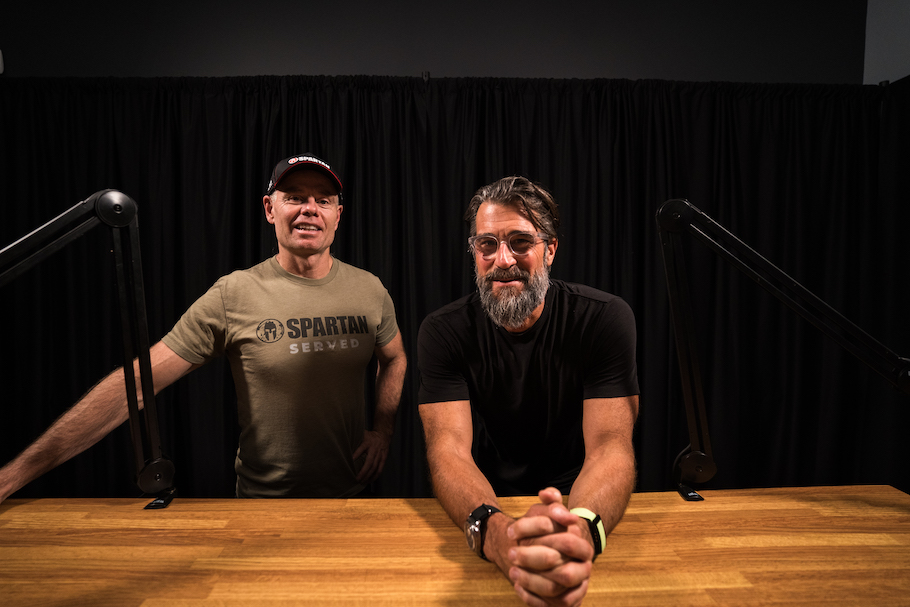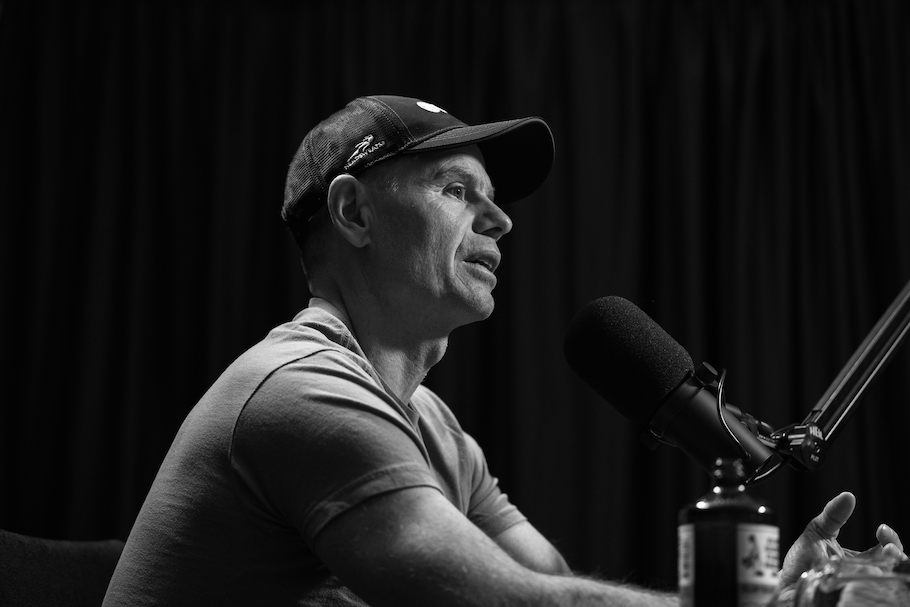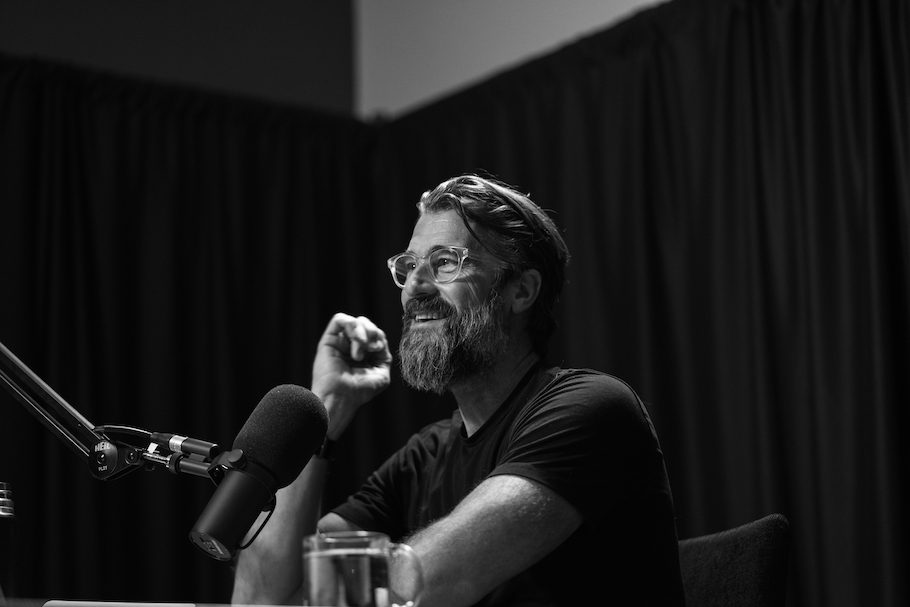 This is a conversation about commitment to an ideal. How to manifest the better self within. And pay it back in service to others.
It's about Joe's colorful life path. His Goodfellas-esque upbringing. His natural-born entrepreneurial inclinations. His insane endurance feats and unique relationship with suffering. And the impenetrable focus required to accomplish lofty dreams.
But more than anything, this is about turning quitters into people who commit. It's about why doing hard things makes you better, happier and healthier. And it's about the potential we all possess to catalyze radical transformation.
From the heart, Joe is bullshit-free and 100% authentic. His message is powerful. Entirely experience-based. And paired with practical tools fundamental to shattering stagnation.
The visually inclined can watch our exchange on YouTube. And as always, the podcast streams wild and free on Apple Podcasts and Spotify.
May his words propel you to craft your own challenge for this impending new year—something extraordinary.
So let's dive into it headfirst. Or, as Joe says, fire, ready, aim.
Peace + Plants,

Listen, Watch, & Subscribe
I'm proud to announce my new book 'Voicing Change'. To learn more & reserve your copy, click the button below.
There are a few simple ways you can support the show and the content we strive to craft and share every single week
Subscribe & Review: Please make sure to review, share comments and subscribe to the show on the various platforms (Apple Podcasts, YouTube & Spotify). This helps tremendously!
Patronize Our Sponsors: Supporting the companies that support the show! For a complete list of all RRP sponsors and their respective vanity URLs and discount codes, click the 'Sponsors' tab in the 'Shop' menu.
Spread The Word: Help grow our reach by sharing your enthusiasm for the podcast and/or your favorite episodes by posting about it on social media.
Thank The Team: I do not do this alone. Send your love to Jason Camiolo for production, audio engineering and show notes; Margo Lubin and Blake Curtis for video, editing and graphics; portraits by Ali Rogers and Davy Greenberg; copywriting by Georgia Whaley; and theme music by Tyler Piatt. Trapper Piatt & Hari Mathis.
Amazon Disclosure: Books and products denoted with an asterisk are hyperlinked to the Amazon affiliate program. We are a participant in the Amazon Services LLC Associates Program, an affiliate advertising program designed to provide a means for us to earn fees by linking to Amazon.com and affiliated sites.