Podcast: Play in new window | Download | Embed
---

"Transformation is not for the weak at heart. It is the warrior path."

Julie Piatt
---
I have some serious sustainability concerns about doing two podcasts a week. It's just an absurd amount of work. But I'm keeping my promise. Plus, I'm having fun. So here we go with another round of Ask Me Anything — a twist on my typical long-form interview format where we speak to the issues you want addressed.
This is my way of deepening my connection with the global community of people who enjoy the show. And community is the very thing that carries the potential energy to truly shift cultural paradigms across the globe, one listener at a time.
Today marks one week until our new book  The Plantpower Way*  hits stores all across North America. It's been quite a mind blowing journey to arrive at this quite privileged place, so Julie and I check in on where things currently stand in our Herculean attempt to launch a plant-based lifestyle primer into the mainstream.
Long story short? Everything is going great. To be totally transparent, today we eclipsed 4,000 books pre-sold and over 1.5 million in social reach on our Thunderclap campaign. Unbelievable!
This is because of you. The support you have given us is beyond what we could have ever imagined, so please know that our appreciation runs deep. Very deep.
And yet much work remains to be done. If we want to hit the NY Times Bestseller List and catapult the book — and the plant-based movement — into the cultural zeitgeist, we need to sell at least 7,000 books before May 1.
We simply cannot do this alone. So far the TODAY Show hasn't called. We're getting no love from Dr. Oz, Good Morning America, John Stewart or any other major national news outlet. So when I say we are relying on you — the community — to step up and help get the word out and make this happen, I f*$ing mean it.
If you are a fan of the podcast and all the content I work tirelessly to provide free each week, this is your moment of reckoning. The fact that our amazing pre-order gift bundles expire on April 28 should be enough self-serving motivation to act. But if not, consider this: despite your assumed personal proclivity for all things wellness, right now millions of people across the world are sick; stuck in a downward spiral of negative eating and lifestyle habits that promote disease and are unnecessarily killing us. 70% of Americans are obese or overweight. 1 out of every 3 Americans will die of heart disease. By 2030, 50% of us will be diabetic or pre-diabetic. Meanwhile America is exporting this lifestyle overseas with reckless abandon. And yet 80-90% of chronic lifestyle illness is preventible or reversible via simple diet and lifestyle changes.
The Plantpower Way is the solution to this insanity.
This not hyperbole. If my story means anything, it's that sustainable health and well being is accessible and available to us all, irrespective of age or circumstance. And I promise that this book will get you there — the most powerful, life altering gift you can give to yourself; to your loved ones; to your children; to our animal friends; and to the planet.
We encourage all of you to support independent bookstores by ordering from your local retailer (and engage them to place extra orders for future customers), but for those moved by my call to action that demand instant gratification, these links will get you right where you want to be:
Amazon*  |  Barnes & Noble  |  IndieBound  |  iTunes  |  Penguin
*Disclosure: Books and products denoted with an asterisk are hyperlinked to an affiliate program. We are a participant in the Amazon Services LLC Associates Program, an affiliate advertising program designed to provide a means for us to earn fees by linking to Amazon.com and affiliated sites.
If you need a sneek peek, our friend and fellow wellness warrior Kris Carr shares 4 recipes from the book on her site, including:
In an effort to say thank you and express our gratitude for the ongoing support, we are proud to remind you that we are offering:
Okay, enough. Moving on to today's listener submitted inquiries. This is a great conversation that explores:
tools for effectively communicating with family and partners regarding lifestyle choices;
how to create effective, healthy boundaries;
self-sovereignty and how to live your truth;
the leap of faith required to take professional risks;
how to find the love in competition; and culminates with
Cry  – an original song by SriMati (aka Julie)
Gratitude to Lexi, Dylan, Kris & Ann-Marie for the fantastic questions addressed in today's podcast with an extra special thanks to Vibha (age 12) for her precocious, inspiring and insightful letter.
And of course thank you to you everyone who submitted the 100's of questions we reviewed. If we didn't get to yours (obviously chances are we didn't), nonetheless please keep them coming. I plan on doing many more supplemental Q&A focused editions of the show (both with Julie and surprise guest hosts), so don't be shy. Fire your queries off to [email protected] and we'll do our best to answer!
I sincerely hope you enjoy our discussion.
Peace + Plants,

Listen & Subscribe on  iTunes  |  Soundcloud  |  Stitcher  |  TuneIn
Production, music & sound design by Tyler Piatt. Additional production by Chris Swan. Graphic art by Shawn Patterson. Thanks boys!
Connect with Julie:  SriMati.com  |  Instagram  |  Twitter  |  Facebook
*Disclosure: Books and products denoted with an asterisk are hyperlinked to an affiliate program. We are a participant in the Amazon Services LLC Associates Program, an affiliate advertising program designed to provide a means for us to earn fees by linking to Amazon.com and affiliated sites.
WIN GIFTS FROM VITAMIX AND HEADSPACE!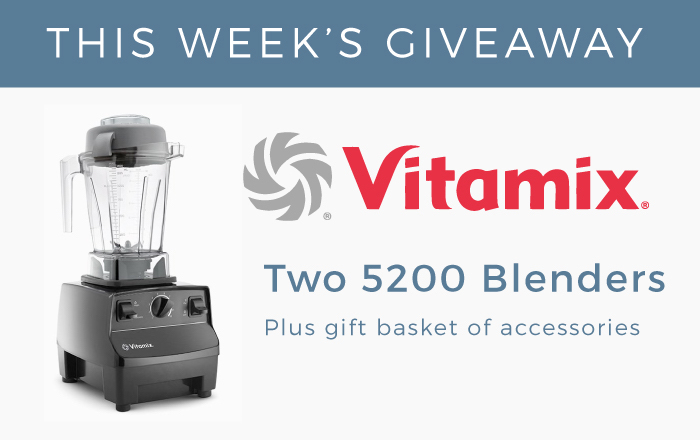 This week we are thrilled to raffle off some truly extraordinary gifts from our friends at  Vitamix  and  Headspace  — two companies I love and am proud to support.
Vitamix: The company that makes the absolute best high-powered blender on the market is graciously donating two  Vitamix 5200 blenders  with accompanying gift baskets packed with incredible accessories to two lucky listeners. Here's the breakdown:
Vitamix 5200 blender ($449 each)
Gift Basket Kit ($5.99)
Stainless Steel Smoothie Cup ($28.50)
Soft Red Measuring Cup ($10)
3 White Spatulas ($6.95)
Canvas Bag ($5.00)
101 Blender Drinks Book ($16.95)
The Art of Blending Book ($19.95)
Water Bottle ($22)
Vitamix Gift Card ($25)
TOTAL VALUE: 

$589.34

 EACH- INSANE!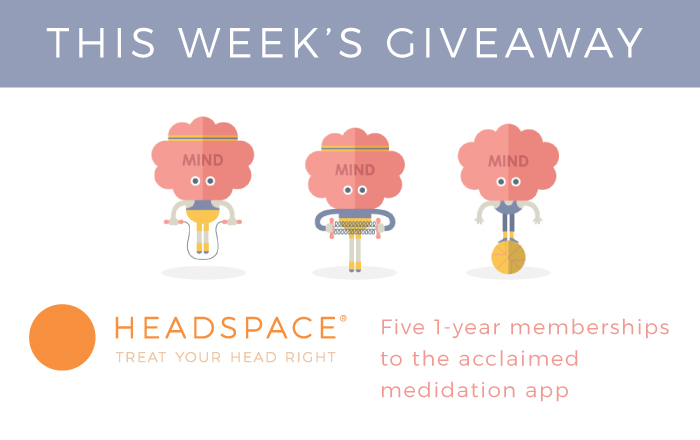 Headspace: In addition to learning about the benefits of the Headspace app in Rich's conversation with founder Andy Puddicombe ( RRP #142 ), Andy and his team are graciously gifting 5 lucky listeners with annual memberships to this life-changing and award-winning app   — a $95.88 value per membership. Thanks guys!
HOW TO WIN**: No purchase necessary. All you have to do is join our  Thunderclap  — a totally free, simple to use crowdsourcing platform requiring only that you "pledge" a social media post in support of  The Plantpower Way  that will automatically post to your timeline on April 27. Our goal is to achieve a social reach of 2 million (we surpassed our original goal of 1 million!), so show your support for the movement and let all our voices be heard all at once! To join, just click on the below banner and follow the simple instructions. It only takes a minute tops (did I say it's free?). Thanks so much for the support – we will announce the Vitamix and Headspace winners on next week's podcast!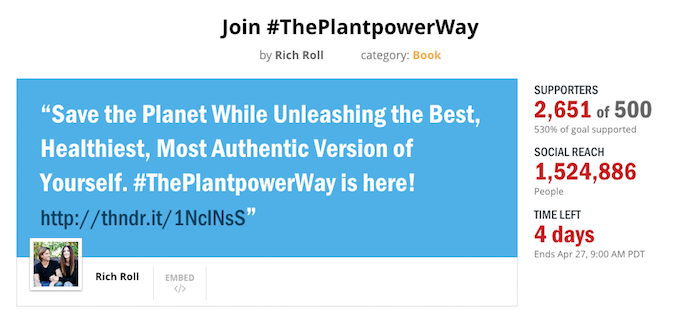 **No purchase necessary for eligibility. Shipping to Vitamix winners restricted to US & Canada. Even if you don't win this week's prize, and as a thank you for joining our cause, we will add your name to the future free weekly raffles we will be conducting up to the launch of our Thunderclap on April 27th, 2015. All winners will be randomly drawn on Sunday, April 26, contacted through their social media account and announced on next week's podcast.