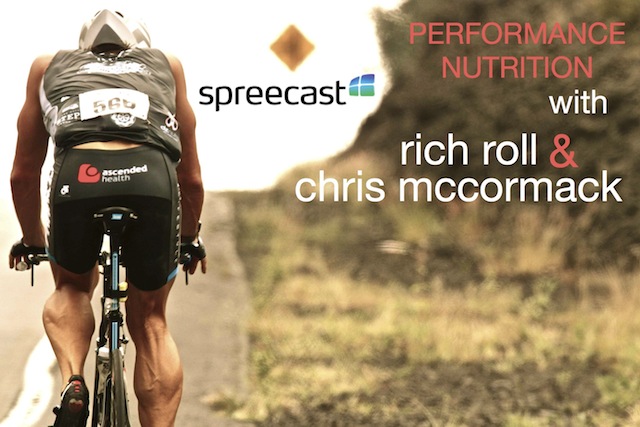 I had a great time doing an interactive, athletic performance nutrition-focused video Spreecast last night with triathlon legend & multiple Ironman World Champion Chris "Macca" McCormack for his MX12 VIP crew.
Tons of excellent questions from the participants and did my best to inform – thanks to everyone who joined in.  And as always, it's a bucket of laughs with Macca.  Gotta love his great, fun-loving attitude.
Chris and his MX12 partner Aaron Franklin were nice enough to allow me to share the archived program here.
Listen closely and hear Macca voice his desire to get his hands on a Vitamix blender.  if you are considering the same, click the Vitamix banner ad on the homepage of this site and get free shipping on your purchase.
What's MX12?  It's Macca's premium series of video tutorials that takes the viewer step-by-step through the champion's most lethal and effective training sessions.  Check it out get 3 workouts for free just for signing up.  Proud to co-host Macca's Pyramid track workout.  Visit MX12.com for more information.
Hope you enjoy the Spreecast, which is also archived HERE.