How many times have you started something in your life never to finish?
How many challenges have you set for yourself that went unmet?
How many goals do you have that you think are out of reach?
Irrespective of collecting advanced degrees from prestigious universities, being complemented for my copious potential and harboring a burning desire to experience life more fully, most of my adult years were spent toiling away in obscure corporate drudgery — jailed in a life I never wanted. Despite holding the keys to unlock the prison door in the palm of my hand all along, I lacked the tools, direction, self-knowledge, courage and faith to free myself, let alone the roadmap for what I might do if I even could escape.
My life was marked by countless aspirations imagined, goals set and challenges dreamed of.  And yet I could never seem to get off the dime, let alone move in the direction of my heartbeat — my higher self so repressed I couldn't begin to tell you what even got me out of bed in the morning.
Until one day…
If my story is anything, it's a tale of ultimately finding a way out. A journey towards a new, greatly rewarding life of deep personal meaning premised on passion, faith and service.
How did I do it?
Finding Ultra* tells the story. A neatly wrapped, hopefully inspirational narrative – the imperfect journey of a highly flawed man who somehow found the means to discover, unlock and unleash a better, more authentic and personally meaningful version of himself. And yet people nonetheless continue to ask me this question of "how" on an almost daily basis. Why? Because what the book didn't do (and was never intended to do) was distill this process – the process of life transformation – down to a how-to, step-by-step, easy to follow and implement program.
About six months ago, MindBodyGreen approached me about doing a second online educational course. At first, I wasn't sure I wanted to do it. Our first offering, last year's The Ultimate Guide to Plant-Based Nutrition, was a huge success. We put a ton of work into that program. I'm immensely proud of it. And gratified that people continue to enjoy and learn from the content.
It would have been a no-brainer to put together another nutrition-oriented program. I have no doubt it would have been a winner.
But I wanted to reach beyond the kitchen and go deeper. Because for me, food is just the first step when it comes to balanced wellness — hardly the destination point.  We clean up our diet to restore vitality to our lives. But then what? Unfortunately, too many end up stuck on kale.  Don't get me wrong – I love kale. My point is that obsessing on food can blind one to the bigger issue at play – continuous emotional, mental and spiritual evolution; and maximizing the quality, personal meaning and satisfaction of life. How to best channel all that extra energy provided by the kale…
The gestalt of progressive growth mandates the journey evolve. Pulling focus to best harness this resurgence in vitality to optimize the quality of our lives beyond the plate.
Ruminating on this, and the prospect of putting together another online course, I was compelled to ponder what I could divine from my personal experience that could be of significant value to others on this subject of personal growth; living more authentically; and in harmony with our soul's purpose.
My thoughts turned to two recent blog posts I wrote: The Art of Living with Purpose, and Why You Should Stop Hacking Your Life & Invest in the Journey. To my surprise, both articles hit a viral chord.
Then the chord hit me. As a direct result of my personal life evolution, and the experiences I have accumulated by way of hosting my podcast over the last 18 months, I realized that I truly have collected and honed a powerful arsenal of potent, potentially life-altering ideas, perspectives & tools on the subject of how to embrace a new & more fulfilling, personally meaningful approach to life.
Then I dug deeper. Researching the science and the spirituality behind setting and achieving goals in order to develop a set of specific, proven guiding principles that will help you uncover and embrace latent passion; infuse your spirit with personal meaning; transform your life wholesale and set you on a trajectory towards becoming the person you always dreamed of becoming and deserve to be — your best most authentic self.
This is a long way of saying I ultimately decided to take MindBodyGreen up on their offer. And I could not be more excited or proud of the result.
The Art of Living With Purpose: How to Set & Achieve Goals, Transform Your Life & Become Your Best, Most Authentic Self
In brief, my new online program comprises over 2 hours of streaming video divided into 6 modules and 14 sessions broken down by subject matter headings; an online forum / community where I can interact with you to answer questions and the members can provide community for each other; and downloadable tools & resources that address every core fundamental of sustainable life transformation — how to properly set a goal, erect a roadmap, creative structures, momentum, community & accountability; why people traditionally fail or fall short in their quests; and the essential foundational principles and practices behind every successful, sustained life transformation.
By offering this course, I am fully aware I am taking a risk. Again, the easy thing would have been to remain ensconced in the plant-based cocoon.  Offer another course on performance nutrition perhaps. Safe. But I'm not interested in safe. I'm interested in growth. Pushing the boundaries of my comfort zone. If this program is anything, it's a physical manifestation of my commitment to laying myself bare.
Ultimately, I want only for everyone to experience what I have the great fortune of continuing to experience myself. A life transformed from mundane to one defined by deep personal fulfillment, gratitude, and service to others.
For me, it was many years of blind stumbling. Two steps backwards for every one step forward as I continued to fail, fall, learn, improve and ultimately succeed. The truth is that this experience has given me plenty to say on the subject.
I'm in a fortuitous position to help. And I want to help.
Ultimately, my point is that you don't have to be stuck in your life.  Weather you dream of losing 10 pounds, running your first marathon, changing careers, writing the great American novel or reinventing yourself wholesale, you deserve to experience your personal version of an authentic life fully expressed, with passion.
No obstacle is too insurmountable. And it's never too late.
Let me be clear: I believe in this program and stand behind it 100%. But I am not trying to foist my ideas on those who are not interested.  Nor am I trying to compel you to buy something you are not interested in buying. No marketing gimmicks, hard sell pitches, huge red "Buy Now!" arrows, inauthentic calls to action, sales funnels or upsells here (for the record, I hate all that stuff).
In all honesty, I offer this program only for those who desire and value the information – plain and simple.  Take it or leave it.
So if my words and this course feel right to you, I encourage you to have a look. Because massive change always begins with an initial small moment of decisive action.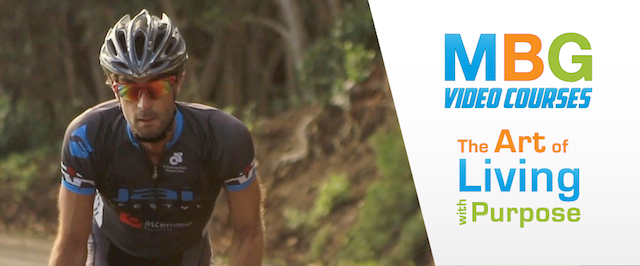 *Disclosure: Books and products denoted with an asterisk are hyperlinked to an affiliate program. We are a participant in the Amazon Services LLC Associates Program, an affiliate advertising program designed to provide a means for us to earn fees by linking to Amazon.com and affiliated sites.