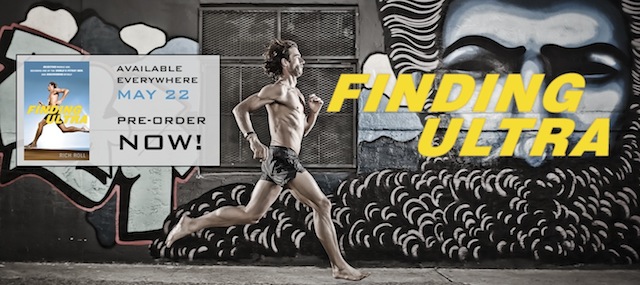 This is awesome.  The good people at  Crown Publishing  have just launched a FINDING ULTRA Giveaway Contest on Goodreads— the largest site for book lovers and book recommendations in the world.  
The contest is now open through May 10 – ENTER NOW to win 1 of only 20 available copies and be one of the first to read and review the book!
The copies that are being given away are pre-release versions of the book called "galleys" – a limited number of paperback incarnations of the book that the public never sees because they are typically produced by publishers for distribution to the media and book reviewers before hardcovers are available.  So this version of the book doesn't include a few of the bells and whistles you will find in the final hardcover version that hits bookshelves on May 22 – stuff like the 8-page photo insert, my acknowledgments and of course the final hardcover binding.  But it's super cool that Crown is making a limited number of these available to a lucky few.
Check out the contest page HERE.  If you're not a member of Goodreads, it's a snap to sign up.  Just don't forget to "friend" me there.
And if you are one of the lucky winners, I'm trusting you to post a review — both on the Goodreads Finding Ultra Page and Amazon.  Good or bad, it's entirely up to you.  Of course I hope you like the book.  But I have no business influencing your opinion.  I just ask that you take the five minutes to write a review — good or bad — because they are helpful for everyone else.  
If you are interested, some pretty cool people have already said some very nice things about the book — way more than I deserve, I'm sure.  To see what Dr. Sanjay Gupta, Dean Karnazes, Dr. Neal Barnard, Levi Leipheimer, Dave Zabriskie, Luke McKenzie, John Brenkus, Brendan Brazier, Rip Esselstyn, Kathy Freston,  Mel Stewart  and more had to say, click HERE.
In other news, James Gilbert and Reis Paluso — my genius webdesigners at Sandbox Studios, are hard at work finalizing the launch of a new website for the book at www.findingultra.com.  It should be up and running by the end of the week (hopefully!).  So if the aforementioned link isn't currently active, check back in a few days.
In the meantime, I would greatly appreciate it if you could please take a moment to stop by the new  Finding Ultra Facebook Page, check it out and give it a quick "Like" – unless you have already done so, in which case thanks!
And of course, if you don't win a galley copy or simply wish to get the hardcover, e-book or audio version of the book, you can always pre-order on Amazon, Barnes & Noble, Indiebound, iTunes or from Random House directly.  Once the book drops, the online price will go up, so you can save a few bucks by pre-ordering now.  
Need some PLANTPOWER inspiration now?  Then you might enjoy the digital e-cookbook JAI SEED my beautiful and talented wife  Julie Piatt and I created – available for download purchase for just $9.99.
Thanks and Good Luck – let me know if you win!
PS – It appears Brad Pitt was unavailable to narrate the audiobook (that's a joke, people), so I'm going to take a crack at it myself next week.  From what I'm told, it's quite it's own kind of ultra-endurance event, so I better double down on my Vitamix smoothies this week.  Should make for a new and interesting experience!