It's been a blue moon since I took a moment to update my blog beyond self-serving announcements, so thought I'd share a little bit about what's been going on lately in my world.
THE BOOK
As some of you know, I have been blessed with the opportunity to write a book on my journey for Crown, a division of Random House.  Part memoir, part prescriptive on the subjects of plant-based nutrition and training, Finding Ultra has been an incredible experience so far.  But all consuming.  The last few years, I thought my schedule was as packed as it could possibly be, juggling family, work and training.  This year I added in the full time job of writing a book.  And it's been a high wire act to say the least.
When I'm not with my family or training, I'm writing.  And all of my creative expression is 100% devoted to the project, hence my lack of blog posts.  By the time I'm done working on the book each day, the thought of updating my blog is just too much – my writing juices spent.  Right now, I should be working on my book.  So this post is really just a procrastination.
It's a once in a lifetime opportunity, and so I'm giving it everything I've got.  I even took a complete sabbatical from practicing law this summer so I could focus completely.  And unlike many professional athletes who write books, I have no ghost writer.  It's me, start to finish.  In a perfect world, I would hide in a cabin and do nothing but train and write.  But that's just not the reality of my life.  Nor would I want it to be. 
But I've had to take measures to find more time in each day to get everything done.  I've had to turn my phone and e-mail off.  Stay off the internet, and extract everything from my life that isn't mission critical.  No down time with buddies.  And very little to no socializing.  Because when it's all said and done, I want to know that – even if nobody reads it – I gave it everything I had.  Laid it all out on the page.  And if I can do that, I will be happy, irrespective of how well the book does.
There is so much I want to express.  And it's been a learning experience for sure.  Very difficult.  And often painful, revisiting dark times and events I'm not proud of.  Choices about what to say and what to leave out.  And how to keep it moving forward and entertaining for the reader.  I've pulled my hair out.  Wanted to throw my laptop out the window.  And many times thought who cares what I have to say about anything?
But the pain and toil is paying off.  The manuscript is slowly coming together.  I'm really happy with what I have so far, as is my editor at Crown.  Still so much work to do before my October 1 deadline, but I can't express just how excited I am to share with you everything it took to go from where I was just four years ago as an out of shape couch potato fearing a heart attack to where I sit today.  What it was like before, how I made the transition and how I live life today.  And a primer on the plant-based diet that made all the difference and energized me to become the athlete I am today.
Like I said, still so much work remains.  Even after I turn in the manuscript, I will continue to toil with my editor through the fall until the book is released, currently set for July 2012.  Of course, I will keep you posted on how everything continues to unfold.  And if there is something in particular you would like to know or want me to address, please leave a comment – because this book is for you!
TRAINING
Training has been up and down.  I got a very slow start in my buildup to Ultraman this year – my key race for 2011 – due to a recurring calf injury that kept me benched in March and tentative on my running ever since.  I have had to modify my training to work around it, and to this day I lack much of the running volume I would normally have under my belt at this time. 
But on the advice of my friend Greg Anzalone, I recently began seeing Dr. Shay Shani in Westlake Village, who has been working wonders.   A chiropractor by trade, he took x-rays of my spine and discovered that I have a functional leg differential which is the likely root cause of my injury.  In other words, my left leg is longer than my right, due to an alignment issue with my spine, as well as binding connective tissue.  This disparity creates more impact on my left leg which over time has caused the injury.  But we have been working on it with adjustments, some rehab and laser treatments on my calf to rid the area of all the scar tissue that has accumulated.  And so far it seems to be working.  Allowing me to begin running again – slowly.
Also, the writing has been impacting my prep.  Often, I work on the book late into the night – pulled a few all-nighters even — which leaves me with far less sleep than I would like to properly recover between workouts.  So I've been a bit more rundown than usual.  A fair trade however – the book is forever; and so if my training or recovery is a bit negatively impacted because I am writing a book, I can live with that.
All that aside however, I have been feeling good and confident in my training.  My cycling has progressed nicely, and far beyond where I was in 2009.  But I still have so much room for improvement.  Now I just need to get that run mileage up and start focusing on building the swim – something I tend to take for granted way more than I should.  With a 10K on the horizon, there is no faking!
I am looking to get out to Hawaii in September to get a good block of solid training banked on the Ultraman course, as well as some alone quiet time away from the family to buckle down on final stages of the manuscript.
FAMILY
It's been a great summer with Julie and the kids.  We went to my parents' house on Lake Michigan near Traverse City in July and had a blast.  Beach bonfires, fireworks, July 4th parade, kayaking, swimming, stand up paddling and lots of monopoly.  In fact Mathis, now 8, is obsessed with the game and keeps kicking my butt.  And the training up in Michigan was great.  The weather was perfect, and I put in some great rides.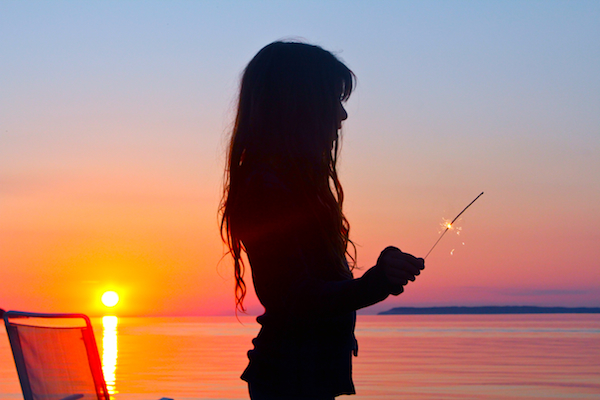 My stepsons Tyler (16) and Trapper (almost 15), along with my nephew Harrison (19) have spent most of the summer with Julie recording their album.  And in all honesty, it is rocking.  The boys are so talented, working on their music all day.  And Julie's lyrics and voice divine.  Sort of like a modern, hip Partridge Family situation.  I guess that makes me Rubin, the husband and manager.  They are looking to get the album completed this Fall, so I will keep you posted on the impending release.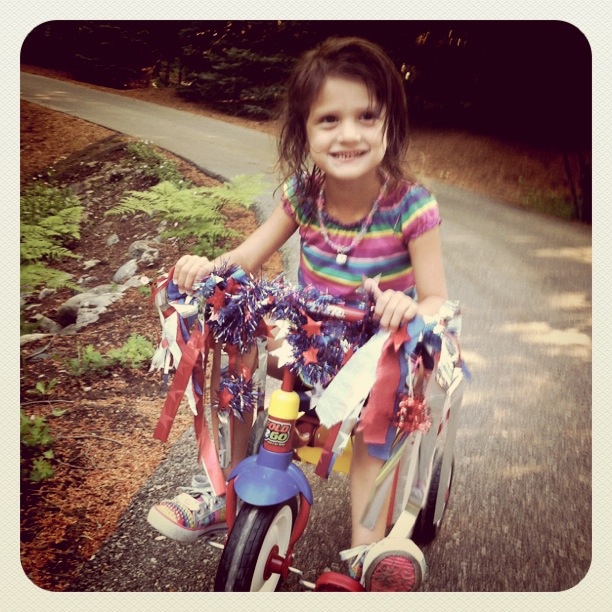 Swimming in our pool.  Riding bikes with the little girls & playing chess with Mathis, sleeping under the stars on our roof, running the trails with Tyler and playing dolls with little Jaya (3).  All the blessings of having children and enjoying our beautiful home during the Malibu summer months.  I feel so blessed to have everything that I have and to live in such an amazing place.  My only challenge finding more hours in the day to enjoy the children as I juggle all the challenges and opportunities I am blessed to have.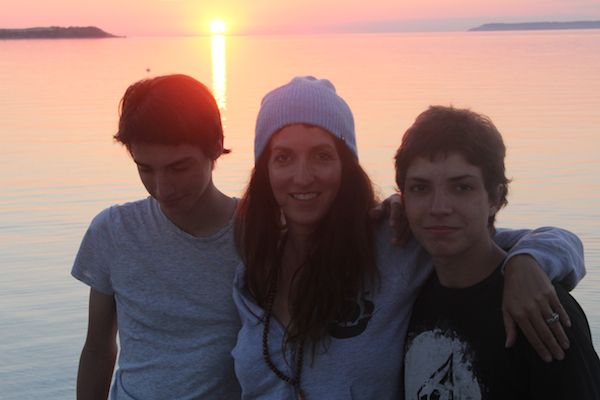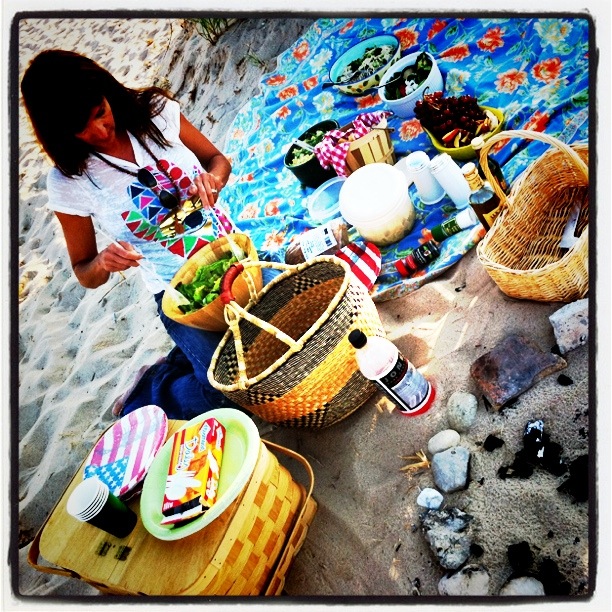 OTHER STUFF
This past week I had a blast doing a media junket for ASEA.  I awoke at 1:45 a.m. on Thursday morning and was in a studio just outside Beverly Hills before 3:00 a.m. to do a slew of network television morning news show interviews to discuss my story, plant-based nutrition, fitness tips and the benefits of ASEA.  It was nerve wracking, staring into a camera with an ear piece and answering questions in hyperspeed on live television without being able to see the people interviewing me.  But also a blast.  I think I did about 18 shows in a row – everywhere from Grand Rapids, Michigan to Phoenix.  And so great to relate my strong feelings about the benefits of plant-based nutrition for overall long-term wellness.
There was a moment as I was sitting in the studio when I thought, how is this happening?  They want to talk to me?  I still see myself as just a regular guy and am uncomfortable seeing myself otherwise.  Just a few years back the idea that I would be doing what I am doing now would have been completely unfathomable.
Below is a clip from one of the interviews, with Fox 17 Morning News in Grad Rapids, Michigan.  I have a bunch of cousins and an aunt and uncle who live there.  Wonder if they saw it?  Watching it I cringe a bit – I definitely repeated myself and stumbled a bit more than I would like to admit!  Could have used a little more sleep I suppose.
At the same time, it's pretty gratifying that anyone would be interested in my story,  And so if I can do my small part to help someone else make a transition to healthier living, I'm in with both feet.  Racing well is important.  But it's hardly the end game.  In 2009 I set a goal to transition my life so that it could be spent in service to helping others achieve greater well-being and health. 
And that goal is now slowly becoming realized, with nothing but greater opportunities to get the message out presenting themselves every day.  And it feels great.
But for now, its train, write, kids, eat plants, sleep and repeat.
PlantPower!
Rich