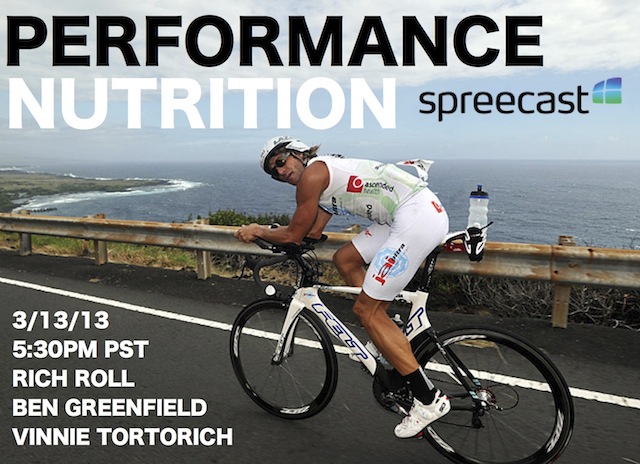 Join me, Ben Greenfield & Vinnie Tortorich on March 13 at 5:30pm for a live & interactive Spreecast video discussion on all things nutrition, endurance & fitness.
I've been a guest on Ben's podcast a few times.  Then I hosted both Vinnie and Ben on my podcast.  Vinnie's had me on his podcast twice.  And then Vinnie had Ben on his.  Call it podcast roundup.  So we thought — based on the feedback from our various audiences — that it would be cool to all get in the webcam at the same time to interact with everyone directly to address and answer your questions.
Don't miss you chance to have your questions answered by us directly.
To learn more, visit the dedicated Spreecast page HERE.
See you soon!
(photo credit: Timothy Carlson)
---