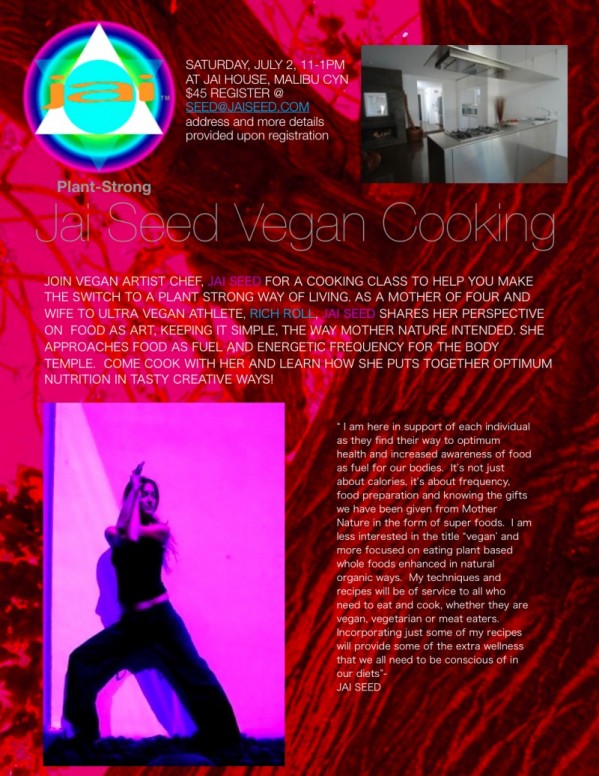 Please join us for our first Jai Seed Vegan Plantstrong Cooking Workshop!
SATURDAY, JULY 3, 11-1PM*
AT JAI HOUSE, MALIBU CYN
$45 REGISTER @
[email protected]
Address and more details provided upon registration
Join vegan / artist / chef JAI SEED (aka Julie Piatt) for a cooking class to help you make the switch to a plant-strong way of living. As a mother of four and wife to ultra vegan athlete Rich Roll, Julie shares her perspective on food as art, keeping it simple, the way Mother Nature intended. She approaches food as fuel and energetic frequency for the body temple. Come cook with her and learn how she puts together optimum nutrition in tasty creative ways!
For questions & inquiries, please feel free to e-mail Julie at [email protected]
We look forward to seeing you!
Click to download JAI SEED VEGAN COOKING WORKSHOP FLIER
*NOTE: date on flier is incorrect – proper date is Saturday July 3, 2010