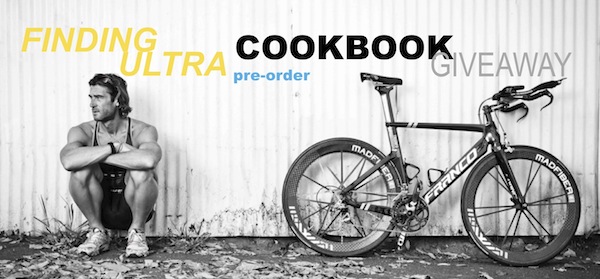 Things are ramping up  on the book front as the release of FINDING ULTRA  quickly approaches.  The positive reviews have begun to flow in and the marketing campaign has (unbelievably) already begun, even though the tome doesn't drop until May.  Why? If you read my previous post announcing the availability of pre-orders, then you have an idea just how important these sales numbers are when it comes to creating a solid foundation for a successful book release and long-term exposure and viability.
So here I am again asking you to take the plunge.  But not for nothing.
"Sounds cool, and I'm intrigued by the book, Rich.  But think I'll just wait until it comes out.  Maybe see what other people think about it first."  Yeah, I hear you.  And I get it.
But here's two reasons why it's better to pre-order rather than wait:
1.  IT'S CHEAP:  The pre-order price on Amazon is only $16.49 (hardcover) and $12.99 (Kindle & iBook).  These prices will definitely go up once the book drops.
2.  FREE COOKBOOK: Because pre-orders are so important, I'm willing to throw some skin in the game.  Per the below contest widget, EVERYONE who pre-orders FINDING ULTRA from now through February 28 will get a FREE download of the  JAI SEED Vegan eCookbook  by my wife Julie and me – a $9.99 value.  A coffee table style book in digital for the iPad set, Jai Seed is 77 gorgeous pages of easy to prepare plant-based recipes and nutritional information sure to please even the finicky palates of your children or that pesky aunt.  For more info, click the preceding link or watch the little promo video below.
In other words, that's basically $10 off the purchase price of a two book order at the already super low pre-order cost.  Hard to beat.
How do I do it?  Just follow the simple steps in the below widget.  You will be directed to: 1) "Like" the new Finding Ultra Facebook Page  that was just created today (you can also find the contest widget on this page – just click the "Giveaways" button on the right hand margin); 2)  Pre-order the book on one of the various online retailers); and 3) sign up for the mailing list for this website by adding your e-mail address on the top right-hand margin of this page; and finally 4) forward e-mail confirmation of your online purchase to [email protected]
Every day or so through 2/28, I will remit a free cookbook download link to each pre-order giveaway participant who e-mailed me proper confirmation.
This offer is open immediately and will close February 28.
"Rats, I already have your cookbook.  What's in this for me?"  Don't worry.  Sit tight.  I'm working on some cool stuff coming up on the horizon.
Win Win!
As always, thank you for all the support.
Oh, and if you are worried that the book smells like week old salmon wrapped in newspaper baking in the hot sun (often how I felt while writing it), here's some very kind words from more than a few heavy hitters that might put your mind at ease:
Early Praise for FINDING ULTRA
"Finding Ultra is about a journey we all take as human beings, when we decide to pursue the impossible and live a life of mission. When I need to dig deeper, push harder, and find a little boost, Rich Roll is the guy who comes to mind.  He is inspiration embodied."
— Sanjay Gupta, M.D. , Emmy Award-winning Chief Medical Correspondent for CNN and New York Times bestselling author of  Chasing Life  and  Cheating Death
"Rich Roll's Finding Ultra is a testament to the power of the human spirit to overcome any obstacle, break down walls, and redefine what's possible." 
– John Brenkus , Creator and Host of ESPN's "Sport Science" and New York Times bestselling author of The Perfection Point .
"Roll has accomplished amazing things, but it is his ability to draw inspiring and uniquely insightful lessons from his experiences that sets him apart from other extreme athletes. Finding Ultra is a fascinating read full of practical tips."
— Dean Karnazes , nationally bestselling author of Ultramarathon Man
"You walk away from reading this book knowing you have the total power to transform your life on every level…Roll is immensely likeable, a most compelling storyteller, and a true shaman of health and fitness!"
— Kathy Freston , New York Times bestselling author of Quantum Wellness and Veganist
"A tribute to the fortitude of the human spirit, and the power each of us has to grab hold of our life and achieve the unexpected.  For anyone who feels stuck, Rich offers sage advice on everything from relationships to lifestyle to diet to spiritual well-being."
– Dave Zabriskie , Five-Time National Time-Trial Champion in cycling
"This awesome piece of writing – one-part memoir, one-part how-to, and one part megadose of gut truth – reminds us to wake up and live our best life.  Prepare to be entertained, but most of all, prepare to be inspired."
— Mel Stewart , 14-Time National Champion, former World Record Holder, and Winner of Two Olympic Gold Medals in swimming