A few weeks ago, I had my publisher send a copy of my upcoming book to Rip Esselstyn  — the well known Plantstrong King and author of the bestselling book Engine 2 Diet  — in hopes that he might like it.  And consider giving me a nice blurb quote I could throw on the book back cover or maybe toss up on the Finding Ultra Amazon page  to give the tome an air of approved legitimacy.
You see, Rip and I go way back.  Well, sort of.  A few years my senior, Rip was an incredible high school and collegiate swimmer, tearing up the backstroke lanes to All-America honors at Mercersburg Academy (where my sister also went to school) and later as a Texas Longhorn — our biggest rival when I was a swimmer at Stanford in the 1980's.  Although I'm sure we brushed shoulders on the pool deck at this meet or that, somehow we managed to never meet each other in person during that time.  But of course I knew who Rip was.  And he knew who I was (or so he says now – I actually doubt that assertion).  
It wasn't until I launched myself into plant-based nutrition when I turned 40 that I even became aware of what Rip had done with his life post-swimming.  Inspired by his example, I reached out to him on Facebook and we have stayed in touch over the years, even finally meeting in person on a few occasions over the last two years.
What happened next was amazing.  Just a few days after sending him my manuscript, he called me up out the blue (we had never before spoken on the phone), absolutely raving about how much he enjoyed the book.  I'll spare you all the self-serving flattery and commendation, but let's just say he was quite vocal in his support for the book and its prospects and place in the pantheon of the ever-expanding plant-based nutrition movement.  It's one of the best calls of my life.  
A call topped only by a subsequent call from Rip the next day, soliciting me to participate as a featured speaker at two of his upcoming Farms2Forks Immersion weekends this summer.
A newly launched partnership between the people behind the uber-successful Forks Over Knives documentary and Engine 2— the grassroots "Plantstrong" movement pioneered by Rip and buttressed by his father Caldwell Esselstyn, author of Prevent and Reverse Heart Disease— Farms2Forks is a series of immersive weekend educational experiences designed to give you what most people have never received – an in-depth education about the power of 'good' foods and the reality about 'bad' foods. This is the education that most of us didn't receive growing up – in high school, college, or anywhere else. The harsh reality is that most of us eat the way we do because it's what we have always known – we eat what our parents ate (or something like it).
The knowledge and tools that will be offered at these 'Farms 2 Forks' weekends represent the 'best practices' and most effective ideas from luminaries in the Plantstrong field. Just as Rip has been able to help hundreds of firefighters across the country transform their bodies, their health, and the health of their entire families by taking these dense concepts and making them real, practical, and adoptable – this experience will give you that same knowledge, understanding, and confidence to succeed in a new approach to the foods you eat.
I cannot tell you how excited and honored I am to be included as a featured F2F speaker among the luminaries in this rapidly expanding field of plant-based nutrition.  People like T. Colin Campbell, author of the sensational book The China Study, Jeff Novick, Dr. Doug Lisle and of course the whole Esselstyn clan — Rip, Caldwell and his wife Jane.
Each Immersion will include:
Two days of intensive Plant-strong education from some of the most experienced physicians, researchers, nutriontists and chefs in the country

Six amazing Plant-strong meals, including two dinners served on the farm, in the field, by candlelight

All of the lectures and presentations on a handy flash drive (so you can bring them home and show your friends and family what you learned!

A beautiful bound notebook to take notes in all weekend long

A spectacular one-of-a-kind cool & trendy plant-strong collectible t-shirt

Unfettered access to our speakers after lectures for one-on-one questions
I will be participating in both the San Francisco and New York events, to be held in July and August of this year, respectively.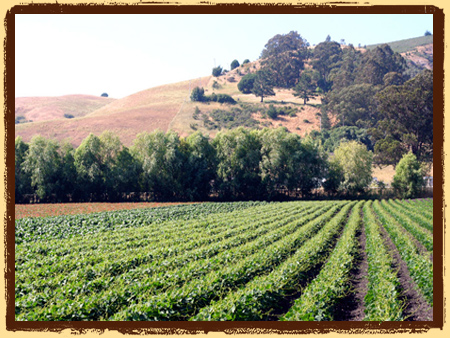 Nestled on 14 beautiful acres on the San Mateo coast, the Farms2Forks California event will be give all participants a spectacular education about the science of plant-strong nutrition; where our foods comes from and how sustainable foods are grown; and how to make a lasting lifestyle change actually stick. In addition, this event will feature a scrumptious fresh buffet breakfast each day, lunch on the farm, and a five-course seated dinner in the fields by candlelight, including California wine pairings.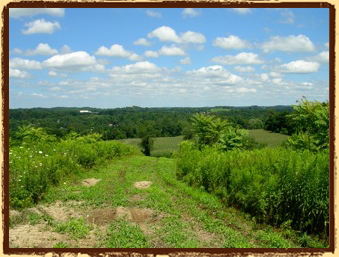 If you have ever dreamed of learning how to make a plant-strong lifestyle change really stick – from the grand masters of them all – AT their four hundred year old family farm in the beautiful Catskills…..well, here's your chance.  Join us for a weekend of learning and festivities at the Esselstyn Family Farm – in their family since the mid 1600's – in upstate New York. Just a two hours drive from New York, a three hour drive from Philadelphia or Boston, and an easy flight into Albany (45 min to the north), this unforgettable weekend will feature all of our fantastic speakers, as well as a guest appearance by Dr. Colin Campbell, the author of 'The China Study'. Two memorable dinners prepared by our chefs on-site in the field, and celebrating plant-strong foods at it's finest, will cap off each jam-packed educational day. Tent camping will also be available for those participants who wish to truly live on this famous farm for a summer weekend.
 For more information on these weekends and others, including the agendas, accommodations and sign up information, please visit the Farms2Forks website.
See you this summer!
Oh yeah – it would be really cool if you would consider pre-ordering my book FINDING ULTRA, which comes out this May.  Bring it to the Immersion and I'd love to sign it.   To sweeten the deal, if you purchase before the end of February, I'll send you a free copy of our JAI SEED eCookbook.  
I'll close with the quote Rip was kind enough to give on behalf of the book – I'd say he came through in spades.
"I loved this.  A rare book, unusual for its honesty and willingness to bare all, that really does deserve such superlatives as riveting and compelling.  I was moved by watching Roll conquer his demons, and felt privileged to share in his eventual enlightenment.  By laying it on the line, Roll absolutely wins us over."
–Rip Esselstyn, bestselling author of ENGINE 2 DIET