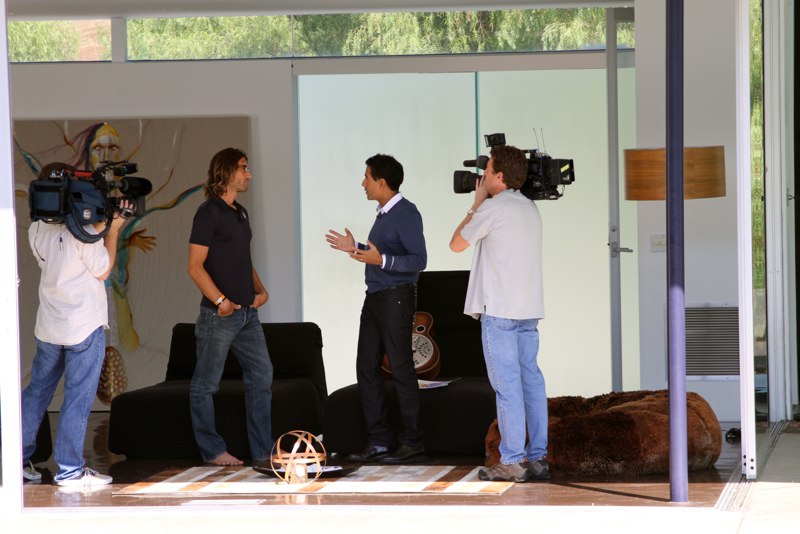 Yesterday was an amazing day.
I was so honored to have Dr. Sanjay Gupta and his lovely producer Danielle Dellorto from CNN come to my home yesterday to interview Julie and I for an upcoming edition of his "Human Factor" program.
Over the course of almost four hours, we connected on a litany of subjects, including our shared Michigan heritage, ultraman training, balancing fitness against busy lives, and of course all things plantstrong. I shared my journey and we enjoyed an amazing vegan meal prepared by Julie. What a blast!
I really don't want to divulge much before the piece airs, so I'll just leave it at that for now. As of now I don't know when it will air on CNN, but I will of course be sure to post as soon as I know. Stay tuned!
---