---
"Set your life on fire. Seek those who fan your flames."

Rumi
---
I like to think this show sparks that fire by seeking out and sharing the stories of those who fan my flames. A mixed bag of inspiration and education. A diversity of in-depth conversations: life experiences, incredible personal stories, tales of transformation and a wealth of information to light your personal path towards maximum life satisfaction. A grab-bag toolbox to help you escape the status quo doldrums of life, raise your personal vibration and simply live better.
At the end of the day, it's all about story. Others sharing theirs so you can begin to reframe, tell and live a better story of yourself.
It's easy to keep doing what you're doing, propelled by a story you tell yourself about yourself, in whatever shape or form that may take. Life has a momentum like that. A particular gestalt. The relentless pressures and priorities of daily life take over and before we even consciously realize it, we fall victim to a rut we justify under the rubric of routine.
The rut is easy. It's the default imprimatur of social acceptance. Do what you're told. Don't ask questions. Shut up and keep shopping. Play that video game. Escape. And numb out your latent voice; your inner potential; and the world at large.
To escape this prison we must first change the story. This begins with the inside work. Investigate what makes you the only you there is. Develop a sense of self that renders your intuition not just reliable, but the only true compass directing your path. Walk through the fear that constrains the emergence of the true self. Unleash the courage to blaze your own path. And execute. Because talk is cheap. And action is everything.
Doing this is hard. Maybe the hardest thing you will ever do, it's like a salmon swimming upstream. Or setting sail in stormy seas in a canoe without a paddle.
But let's flip our perspective and view this path through a new pair of glasses. Not from a perspective of struggle and hardship but instead as more of a letting go. Rather than fight, surrender. Rather than climb a mountain, let's fall into who you really are. A natural process as effortless as a snake shedding an old skin.
This is what faith is all about. It's about understanding that that shed skin will soon be replaced with a new one that fits more perfectly. It's about being comfortable that that perilous, oar-less canoe will somehow self-orient to flow in the current of your true life purpose. And the idea that when the sea settles, you will find yourself no longer in that rut, but effortlessly gliding in a special, secret current with your name on it. The eddy of your personal life purpose if you will.
I realize of course that this all sounds counter-intuitive, if not downright weird. Letting go to ascend? Surrendering for the win? Hippy-dippy new-age crap! I get it. I used to feel the same. It took me years to really understand that it is the firm grip — attachment to ideas and behaviors — that keeps us stuck. And that freedom comes when we let go and release that grip and our attachment to behaviors and patterns and beliefs we mistakenly presume comprise our identity. These are truths. Spiritual laws if you will. Incredibly powerful tools I have used to get and stay sober; change my life path; and become more fully myself. Keys I continue to rely on daily to constantly challenge myself to grow and expand my horizons.
This is all a long way of saying that we all have the power to just start telling a new story about ourselves.
This is what  Robin Arzón  is all about.
A self-proclaimed Ambassador Of Sweat, Robin is so many things: the inspirational voice behind her blog  SHUTUPANDRUN, a NYC-based urban, bridge-running force of nature, an accomplished ultramarathoner (she once ran 5 marathons in 5 days across Utah), running coach, cycling instructor, as well as brand ambassador and social media producer, consulting with some of the biggest brands in the world, like Nike, Adidas and Puma.
And now Robin can add magazine founder and publisher to her resume with the recent release of UNDO Magazine. Where sweat meets culture, the new rag can be found worldwide in places like Urban Outfitters.
Hailing from Cuban and Puerto Rican parents, I would call Robin a modern day seeker clad in sweat and the latest fashions of the day, fueled by the ethos that there is no finish line. On a mission to redefine, reform, and rethink possibility through movement, Robin is a proper role model of female empowerment who never sacrifices style for function, bringing the bling, swagger, fashion and fun back to sweat, running and fitness with an infectious energy, personal zeal and unique style that is completely her own — quintessentially urban, completely NYC, totally hip, impossibly infectious, and totally inclusive.
And now Robin is facing a new challenge. Recently diagnosed with Type 1 Diabetes, she's taking her fight and irrepressible swagger to a new level of focus to serve and inspire to others.
What I find personally fascinating is that just two years ago, Robin was living a completely different life — toiling away in obscurity as a very well compensated corporate lawyer at one of the world's biggest and most prestigious law firms. Replete in high heels and business suits, her life was a revolving door of high-stakes deals, 80-hour workweeks, power lunches and skyscrapers. Needless to say it would have been easy for Robin to spend the rest of her days hammering huge paychecks and living an opulent New York City lifestyle.
But this was not her path. It wasn't her passion. I think it's safe to say that at the time, Robin wasn't quite sure about what exactly she wanted out of life. But she did know one thing – she loved to run. And she had faith in one motto: we become what we commit to.
A near-death experience being held hostage at gunpoint several years prior helped place the preciousness of life into proper perspective for Robin, ultimately infusing her with the courage to take a leap into the void. And two years ago she did just that. Much like last week's guest Evan Rock – and to continue on a theme — Robin simply up and walked out on her secure, prosperous and upwardly mobile career — letting it all go to step into the unknown of a completely new life without a roadmap beyond her intuition, passion, hustle and swagger. To set foot into that canoe without a paddle and let the current take her, with only one item on her to do list: do epic shit.
I'm so happy to have Robin in my life as a friend. And as a father of two little girls, I am inspired by her shining example of positive female empowerment amidst the fetid morass of our Kardashian-influenced culture.
Full time dreamer. Part-time hustler. How did Robin – to coin her hashtag – "undo ordinary" and change the story she tells about herself? It's time to find out.
I am super excited to share Robin with you today and sincerely hope she inspires you to tell your own story.
Peace + Plants,

PS — Photos of Robin courtesy of Fred Goris, who also supplants New York as Robin's new boyfriend in this cool little spot:
SHOW NOTES
Connect With Robin: Website  | Facebook | Twitter | Instagram |

WANT TO SUPPORT THE SHOW?
Here's how you can help:
1. TELL A FRIEND! The show is free and will always be free.  I don't ask anything of you. But if you want to help, the best way to do that is to help spread the word.  Share it at your next dinner party. Post it on your social networks using the #RRP and #plantpower hashtags. If you want to really put a smile on my face, post a picture of you on Instagram listening the show — I love that.
2. SUBSCRIBE & REVIEW: Subscribe to the show on iTunes  HERE  and leave a review on the iTunes Show Homepage  HERE. I'm not asking you to leave a 5-star review, only that you share your honest experience of the show. Reviews on iTunes really help the show get properly featured on the iTunes interface.
4. Donate: Check out the   DONATE  button on the right hand margin or click  HERE  to learn more.  We even accept Bitcoin!
Thanks for listening and thanks for the support!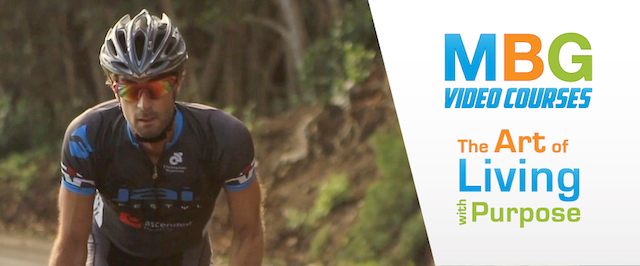 ---