Welcome back to our second spin around the listener Q&A merry-go-round!
Due to popular demand (and all the great questions flooding our inbox), we're happy to once again banter on the subjects, issues and topics you want addressed.
In this episode Julie and I cover a ton of ground, name dropping resources like an over-caffeinated publicist. Here's a top down view on the landscape:
The importance of the morning ritual to optimize your day;
Inspirational and educational books, websites, podcasts & other online resources;
Resources to facilitate your shift to a Plantpower lifestyle;
A few (very brief) thoughts on high carb / low carb / gluten and nutritional density;
More brief thoughts on certain foods to avoid and others to embrace; and
A few closing thoughts on running volume.
No need to break out pen and paper. Due to the hard work of my trusty right hand Chris Swan, everything is detailed, itemized and hyperlinked for your convenience in the below show notes. So just sit back and enjoy.
Special thanks and shoutout to everyone who submitted questions. Keep them coming! 
Peace + Plants,

Listen & Subscribe on  iTunes  |  Soundcloud  |  Stitcher  |  TuneIn
Production, music & sound design by Tyler Piatt with additional production work by Chris Swan. Graphic art by Shawn Patterson.
Send your questions for future Q&A episodes to: [email protected]
Did you enjoy this episode? What could we do better? Leave your comments below.
SHOW NOTES

MORNING ROUTINE: JULIE
Pre-Dawn Rise
Hygiene: Wash Hands, Face & Mouth
Light Candle
Living Tea
Visualization Proactice
Jai Release Meditation Practice
MORNING ROUTINE: RICH
Pre-Dawn Rise
Mindfulness in all actions
Water with lemon juice or apple cider vinegar
Tea (Pu-erh) by  Living Tea
Visualization / Recitation
20-minute meditation ( Headspace App )
Journal / Mini-Journal
Gratitude List
Hygiene
Train/Work
RICH'S STARTER KIT READING LIST (& CURRENT READING)
The Big Book of Alcoholics Anonymous
The Artist's Way  by Julia Cameron
The War of Art  by Steven Pressfield
Autobiography of a Yogi  by Paramahansa Yogananda
The Power of Now  by Eckhart Tolle (book)
Practicing the Power of Now  by Eckhart Tolle (3 Audio CD's)
A New Earth  by Eckhart Tolle
1Q84  by Haruki Murakami
Infinite Jest  by David Foster Wallace
Zero to One  by Peter Thiel
JULIE'S READING LIST
The Divine Romance  by Paramahansa Yogananda
Awake: The Life of Yogananda  (documentary)
Oneness  by Rasha
The Starseed Transmissions  by Ken Carey
Bringers of the Dawn: Teachings from the Pleiadians  by Barbara Marciniak
YOGA  by Swami Satyananda Saraswati
The History of Bihar School of Yoga  by Swami Niranjanananda Saraswati
Teachings of Swami Satyananda Saraswati (Volume I ) by Swami Satyananda Saraswati
Meditations from the Tantras  by Swami Satyananda Saraswati
Kundalini Tantra  by Swami Satyananda Saraswati
Yoga Nidra  by Swami Satyananda Saraswati
A Systematic Course in the Ancient Tantric Techniques of Yoga and Kriya  by Swami Satyananda Saraswati
Sadhana/The Path Of Transformation  by Swami Satyananda Saraswati
Four Chapters on Freedom: Commentary on the Yoga Sutras of Patanjali  by Swami Satyananda Saraswati
MISCELLANEOUS WEB RESOURCES CITED
Brian Pickings (Maria Popova):  brainpickings.org
Zen Habits (Leo Babauta):  zenhabits.net
Unschoolery (Leo Babauta):  zenhabits.net/unschoolery
Energetic Synthesis (Lisa Renee):  energeticsynthesis.com
Think With Your Heart (Lauren Gorgo):  thinkwithyourheart.com
SriMati (Julie Piatt):  srimati.com
Bihar School of Yoga (info & Books):  biharyoga.net  
PODCASTS CITED
Serial  with Lisa Koenig
WTF  with Marc Maron (this week's episode with Paul Thomas Anderson is particularly amazing)
Radiolab with Jad Abumrad and Robert Krulwich
Hardcore History with Dan Carlin
The Tim Ferriss Show with Tim Ferriss
The James Altucher Show with James Altucher
offCamera with Sam Jones
StartUp with Alex Blumberg
ONLINE PLANTPOWER RESOURCES
The Ultimate Guide to Plant Based Nutrition  (online course) by Rich Roll & Julie Piatt
Finding Ultra  by Rich Roll
Dr. Neal Barnard's Program for Reversing Diabetes  by Neal D. Barnard ( pcrm.org )
Thrive  by Brendan Brazier
The Engine 2 Diet  by Rip Esselstyn ( engine2diet.com )
My Beef with Meat  by Rip Esselstyn ( engine2diet.com )
The China Study  by T. Colin Campbell ( nutritionstudies.org )
Whole: Rethinking the Science of Nutrition  by T. Colin Campbell ( nutritionstudies.org )
The Prevent and Reverse Heart Disease Cookbook  by Ann C Esselstyn
Veganist  by Kathy Freston
Eat to Live  by Joel Fuhrman
Nutritionfacts.org : Dr. Michael Greger Website
Lifeforce & Lifestyle Workbook on Living a Hypronic Life  by His Holiness Swami Vidyadhishananda
Explore-asian.com : adzuki, black bean, mung bean and other vegan, organic, kosher and gluten-free pasta varieties 
Disclosure: many of the books, films and products denoted above are hyperlinked to our Amazon Affiliate account. Any purchases made via these links will not cost you extra but will help support the podcast.
Are you a company interested in sponsoring the podcast?  Click here  to learn more & take our sponsor survey.
HOW CAN I SUPPORT THE PODCAST?
1. TELL A FRIEND! (Self-explanatory)
2. SHARE ONLINE! (Also self-explanatory)
3. SUBSCRIBE & REVIEW the show on  iTunes,  Stitcher  and  Soundcloud  and  TuneIn. 
4. DONATE: Check out the   DONATE  button on the right hand margin or click  HERE  to learn more.  We even accept Bitcoin!
5. DOWNLOAD THE NEW MOBILE APP! Now you can access, stream, download and share the entire RRP catalog in the palm of your hand on any iOS mobile device (iPhone, iPad and iPod Touch) with our  new mobile app. Never miss an episode, plus special announcements, discounts, giveaways. Already downloaded? Awesome. When you have a minute, and it feels right to you, do us a solid and give the app a review in the  iTunes Store.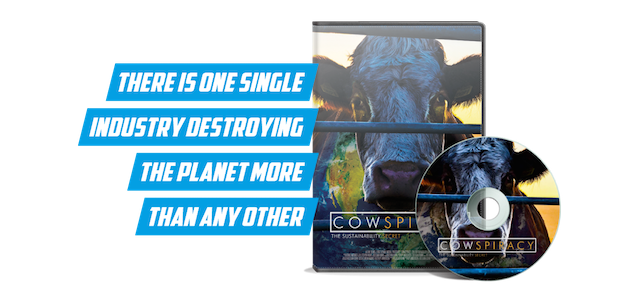 ---