Podcast: Play in new window | Download | Embed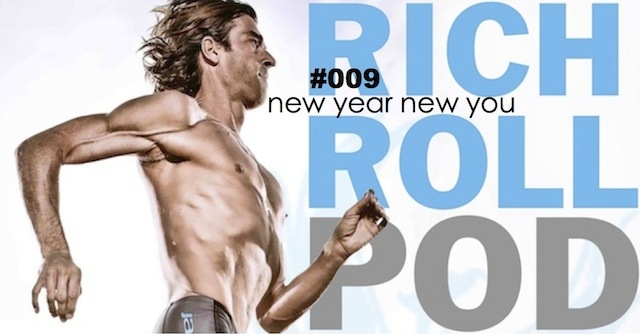 Rich and Julie discuss the hows, whys and why nots of New Year's resolutions, Eckhart Tolle, The "Icarus Deception", the importance of going "inside", setting goals and how to set yourself up for successfully achieving them.
SHOW NOTES
Free Shipping on Vitamix Purchases
The Power of Now: A Guide to Spiritual Enlightenment*
 by Eckhart Tolle
A New Earth: Awakening to Your Life's Purpose (Oprah's Book Club, Selection 61)*
 by Eckhart Tolle
The Artist's Way*
 by Julia Cameron
The Icarus Deception: How High Will You Fly?*
 by Seth Godin
*Disclosure: Books and products denoted with an asterisk are hyperlinked to an affiliate program. We are a participant in the Amazon Services LLC Associates Program, an affiliate advertising program designed to provide a means for us to earn fees by linking to Amazon.com and affiliated sites.
HOW CAN I SUPPORT THE PODCAST?
1. TELL A FRIEND! (Self-explanatory)
2. SHARE ONLINE! (Also self-explanatory)
3. SUBSCRIBE & REVIEW the show on iTunes, Stitcher and Soundcloud and TuneIn.
4. DONATE: Check out the DONATE button on the right hand margin or click HERE to learn more. We even accept Bitcoin!
5. DOWNLOAD THE NEW MOBILE APP! Now you can access, stream, download and share the entire RRP catalog in the palm of your hand on any iOS mobile device (iPhone, iPad and iPod Touch) with our new mobile app. Never miss an episode, plus special announcements, discounts, giveaways. Already downloaded? Awesome. When you have a minute, and it feels right to you, do us a solid and give the app a review in the iTunes Store.