I had an amazing experience on the Joe Rogan Experience podcast yesterday.
What I love about Joe's show is that he really provides an open, comfortable space to breathe, ponder and go deep.  I appreciate his open-mindedness – a rare willingness to explore new ideas without judgment.  He is a seriously cool cat & deep thinker and I really appreciate him having me on.
Tune in by watching the video version below (or audio now up on iTunes ) to hear us pontificate on a wide array of topics, from plant-based nutrition, athleticism, superfoods, endurance training, spirituality, our fear based society, vitamixing beets and even a little Henry David Thoreau thrown in for good measure.  I hope you enjoy it.
If you're not already a fan of the show, I highly suggest you subscribe on iTunes.  he has some of the most fascinating guests you will ever hear, and an expansive format that allows you to really learn something new.
Thanks again to Joe and his Deathsquad compatriot Brian Redban for an awesome experience.
Off subject aside – I have been inundated with friend requests on my personal Facebook but have reached my 5K limit.  So if you would like to follow me on Facebook (please do), take a second and "Like" my Fan Page HERE.
For new followers who are interested in greater detail about what I fuel myself with for my endurance training, check out my book Finding Ultra*, which has 55 pages pf appendix materials on the hows and whys of my PlantPower diet, as well as training tips.  For specific recipes, check out our digital e-cookbook JAI SEED– a beautiful 77 page primer for the iPad set with a wide variety of very basic, easy to prepare and delicious dishes – download for just $9.99.
Thanks to all for the continued support!
[leadplayer_vid id="51684964A0AFE"]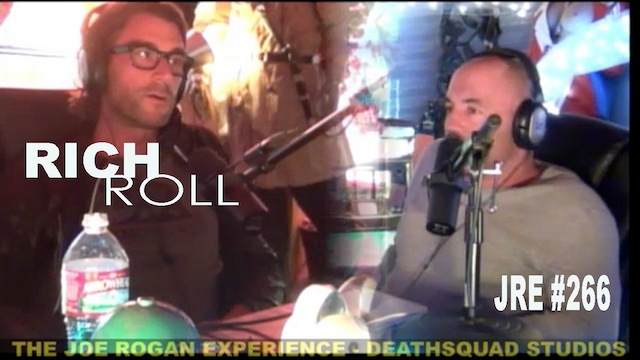 *Disclosure: Books and products denoted with an asterisk are hyperlinked to an affiliate program. We are a participant in the Amazon Services LLC Associates Program, an affiliate advertising program designed to provide a means for us to earn fees by linking to Amazon.com and affiliated sites.
HOW CAN I SUPPORT THE PODCAST?
1. TELL A FRIEND! (Self-explanatory)
2. SHARE ONLINE! (Also self-explanatory)
3. SUBSCRIBE & REVIEW the show on iTunes, Stitcher and Soundcloud and TuneIn.
4. DONATE: Check out the DONATE button on the right hand margin or click HERE to learn more. We even accept Bitcoin!
5. DOWNLOAD THE NEW MOBILE APP! Now you can access, stream, download and share the entire RRP catalog in the palm of your hand on any iOS mobile device (iPhone, iPad and iPod Touch) with our new mobile app. Never miss an episode, plus special announcements, discounts, giveaways. Already downloaded? Awesome. When you have a minute, and it feels right to you, do us a solid and give the app a review in the iTunes Store.