Podcast: Play in new window | Download | Embed
---
"Our generation must fulfill the most noble of duties by ensuring the survival of future generations through the most basic of survival mechanisms – adaptation."

Leilani Münter
---
If you want provoke change — real change — it's imperative to take a stand outside the echo chamber of the converted.
That's the ethos of professional race car driver and environmental activist Leilani Münter.
Named one of the top ten female race car drivers in the world by Sports Illustrated, Leilani races in NASCAR's ARCA Series and is the fourth woman in history to race in the Indy Pro Series (the development league of IndyCar). She has logged impressive performances at both Daytona and Talladega and set the record for the highest finish for a female driver in the history of the Texas Motor Speedway when she finished fourth in 2006.
But what's most intriguing about Leilani — beyond the inherent intrigue of being one of the only female drivers in her sport — is her singular commitment to leveraging her profile to educate, inspire and raise awareness around environmental issues.
Winning isn't everything. Change is the goal.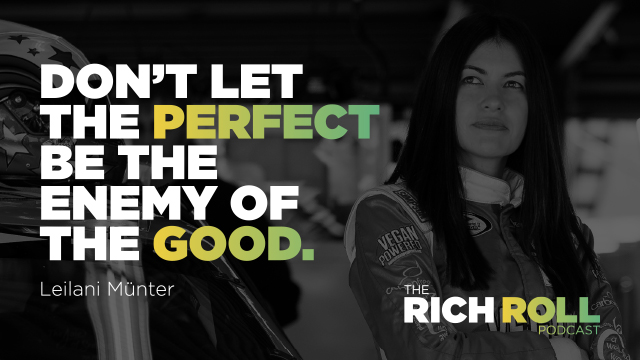 Putting her money where her mouth is, Leilani has foregone traditional sponsorship opportunities to race cars draped in oversized logos promoting the documentaries The Cove and Blackfish. At Daytona in February 2017, she raced a car displaying Vegan Powered bills across the hood and sides. And since 2007, she adopts one acre of rainforest for every race she runs.
Leilani has presented before the UN in Geneva in 2015 and has appeared on Capitol Hill to speak on behalf of clean energy legislation. In addition, she was one of the first activists to arrive at the 2010 Gulf oil disaster and traveled to Taiji, Japan three times to document the dolphin slaughter depicted in the Academy Award winning documentary The Cove. She sits on board of the Oceanic Preservation Society and on the advisory board of The Solutions Project, a nonprofit dedicated to accelerating the transition to 100 percent renewable energy.
Leilani appears in the 2015 documentary Racing Extinction and her accomplishments have been profiled in USA Today, Italian Vogue, The New York Times, The Washington Post, Reader's Digest, Esquire, and Newsweek. Discovery's Planet Green named Münter the No. 1 eco-athlete in the world, she is a recipient of ELLE Magazine's 2012 Genius
Award, and Glamour Magazine named her an "Eco Hero."
This conversation explores Leilani's upbringing, what motivated her to become a race car driver, and what its like to be one of the only females in her male dominated sport.
It's a discussion about the intersection of activism and sport — how Leilani infuses performance with her strident commitment to principles.
But mostly this is a conversation about the why behind Leilani's drive. A strong, powerful female role model committed to positively impacting culture, shifting consumer habits and catalyzing beneficial environmental policy change, I aspire to her level of dedication to a better world.
As Leilani is fond of saying, never underestimate a vegan hippie chick with a race car.
After this conversation, you won't either.
I love this exchange and sincerely hope you do too.
Peace + Plants,

Listen & Subscribe on Apple Podcasts | Soundcloud | Stitcher
Thanks to this week's sponsors:
Squarespace: The easiest way to create a beautiful website, blog, or online store for you and your ideas. Save 10% at checkout when visit squarespace.com and use the coupon code "RICHROLL" at checkout.
22 Days Nutrition: the 100% plant-based, 100% USDA certified organic nutrition products and meal delivery platform designed to meet the needs of your healthy, active life. For 10% off all products (including the meal delivery) and free shipping, visit 22daysnutrition.com/richroll and use promo code RICHROLL at checkout.
SHOW NOTES
Background, Context & Reference
Films Discussed
Notable People Discussed
Related Podcasts You Might Enjoy
Thanks to Jason Camiolo for production, audio engineering, show notes and interstitial music; Shawn Patterson for graphics. Theme music by Ana Leimma.
*Disclosure: Books and products denoted with an asterisk are hyperlinked to an affiliate program. We are a participant in the Amazon Services LLC Associates Program, an affiliate advertising program designed to provide a means for us to earn fees by linking to Amazon.com and affiliated sites.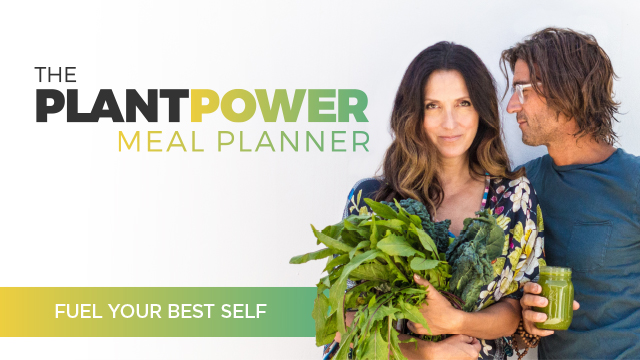 Check Out Our New Meal Planner!
Are you a company interested in sponsoring the podcast? Click here to learn more & take our sponsor survey.
Join us for our next retreat at Ballyvolane in Ireland, July 24-31, 2017. For more information visit ourplantpowerworld.com
HOW CAN I SUPPORT THE PODCAST?
Tell Your Friends & Share Online!
Subscribe & Review:  iTunes | Stitcher | Soundcloud | TuneIn
Donate: Check out our Patreon account!
Download Our Free App! Now you can access, stream, download and share the entire RRP catalog in the palm of your hand on any iOS mobile device (iPhone, iPad and iPod Touch) with our mobile app. Never miss an episode, plus special announcements, discounts, giveaways. Already downloaded? Awesome. When you have a minute, and it feels right to you, do us a solid and give the app a review in the iTunes Store.