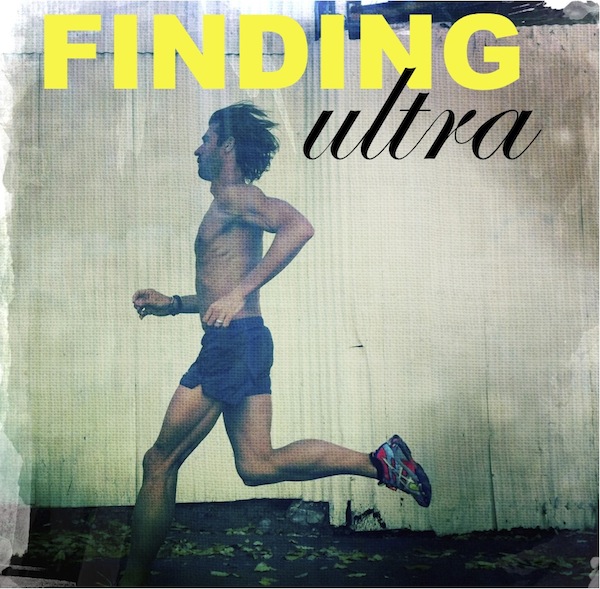 I just returned from a cold morning run in a torrential downpour.  So I think it's safe to say that Summer in LA is finally over, and Fall is officially here.  It's been some time since I updated my blog with my personal goings on — all of my writing energies have been completely consumed by my book — but a rainy Sunday seems like a fine time to ruminate and reflect.
On the book front, it's been about a month since I turned in my manuscript for FINDING ULTRA to my sagacious editor Rick Horgan at Crown Publishing.  I have never worked so hard on anything in my life — Ultraman training included! — and am quite proud of what I have drafted so far.  But I still wait with baited breath for Rick's response to the material.  A couple weeks ago Rick let me know that Crown (a division of Random House) is "high" on the book, so the pressure is on to deliver the goods.  But Rick also let me know that he had given the book a "quick scan" and was happy with where things stand.  This is more than a relief to me as a rookie writer taking a stab at his first book.  In fact, its a coup, given that Rick — one of the premier editors in the publishing business — is known for being frank.  And not pulling punches.  To give you an idea of his caliber, he recently edited Condoleeza Rice's just released memoir NO HIGHER HONOR, which will undoubtedly grace the New York Times Bestseller List soon (you might have seen Condi on the cover of Newsweek Magazine last week, her book excerpted within).  So suffice it so say that I could not be aligned with a better editor than Rick.  Or a better publishing house than Crown, and its chief Tina Constable.  Total pros.  Good enough for Condi, certainly good enough for this guy, that's for sure.  Given that this is my first book, I'm amazed; beyond grateful to be working with such amazing people.  
I'm certain that within the week I will be getting detailed notes back from Rick, and I will be delving back into the writing process with fury.  No small task with Ultraman now just a scant three weeks off.  Hence the balancing act will resume — training, writing, racing.  All while trying to be a present father and husband.  Meanwhile, Crown is working on cover art (the above image is mine – the book cover will be different) while I go through stacks of old photos for a color image inserts to the book.  Like I said, I am happy with what I have delivered.  In addition to copious amounts of information about plant-based nutrition, with respect to my personal story I did my best to be as honest and revealing as possible.  It would be easy to just share my victories.  Pump myself up and make myself look good.  But I'm not interested in that, choosing instead to set my accomplishments in context by confiding my many weaknesses, failures and missteps.  It's a bit unsettling to lay everything out for the world.  To say I feel exposed and vulnerable is an understatement.  Kind of like how a teenage girl whose father just read her diary must feel.  But in my opinion the victories and successes just don't mean anything without relating the journey — with all its pitfalls.  Struggles.  And human frailties.  At the end of the day, the reader will obviously be the judge.  But my hope is that what I have decided to share just might resonate with the struggles so many of us privately endure.
Crown intends to release the book this Summer, so there is still quite a bit of time before it hits bookstores – obviously I'm still writing the book!  But Crown's marketing efforts are already underway.  No small task these days given the dearth of retail booksellers.  Like the music industry a few years back, the digital age has left the publishing industry constricted and somewhat hamstrung.  Just because you write a book doesn't mean it will show up at Barnes & Noble.  In fact, too few books do.  But pre-orders will help efforts tremendously.  So if you are inclined to check the book out, it would mean the world if you could visit Amazon, click the "like" button" and pre-order.  I appreciate any and all such support tremendously.  Because those pre-orders add up, bolster confidence in the project and ultimately help Crown's efforts to garner bookstore shelf space come Summer.  
Meanwhile, Ultraman looms.  Three weeks and counting.  And this year's lineup is impressive.  Two-time Ultraman Champion and long-time pro Jonas Colting from Sweden – a guy whose just flat out super fast at everything.  Three time Ultraman Champion Alexandre Ribeiro from Brazil.  And top contender and blazing fast runner Miro Kregar from Slovenia.  These guys — and many more — are all incredible athletes.  Heroes.  I just hope I can somehow find my way into the mix with these amazing athletes, all of whom eclipse my talent, experience level and accomplishments tenfold.
Training has been somewhat up and down.  Right now, my swimming is about where it needs to be.  Nothing more, nothing less.  And my cycling has improved since 2009, so I'm excited to see what I can do — and hopefully not crash this time.  As for running, I have been hampered by injury for the first time since I started this adventure.  In the Spring, I suffered an achilles injury that sidelined me for months.  And just when my form began to return, this Summer I started having painful issues with my calf that had me laid up from running for far too long.  In fact, I just resumed some running this week after 5 weeks of absolutely no running.  Not ideal with a 52.4 mile run looming!  Generally by this time I would have logged some big run mileage weeks, including locking down a 40 and 45 mile run under my belt.  However, I haven't run more than 20 consecutive miles in any run this entire year.  And my last long run was months ago.  And at this point, it's too late in the game to ramp up any serious run mileage.  As they say, the hay is in the barn.  So that Day 3 double marathon is going to be interesting to say the least.  A total crapshoot.  But all I can do is give it my best shot.  Which is exactly what I plan on doing.
I leave for Hawaii on November 14, which will give me two weeks to acclimate and get prepared for the race.  My family will come out a couple days beforehand.  And like in 2009, my wife Julie will serve as my crew captain.  With help from my boys, my nutrition guru Compton Rom of Ascended Health, and my Big Island brothers Mike Field and Todd Clark.  A good team, I'm lucky and grateful to have all of them watching my back.
I hope to be posting plenty of images and videos along the way.  And my buddy Morgan Christian of Metabender will be enabling me with a GPS chip-like device attached to my bike and run gear so that you can follow my progress through the race with live tracking, telemetry, photos, videos and updates on a newly enabled tab on this site, coming soon.
Finally, I wanted to thank my sponsors and friends who have helped make this return journey to Ultraman possible.   ASEA is not only a product I believe in and stand behind 100%, its a company comprised of great people who have been tremendously supportive.  Compton Rom of Ascended Health for always making sure I have the best nutrition possible.  Julian and Hector from Franco Bikes for equipping me with the bike of my dreams.  Russ Riggins and Mad Fiber for their incredible wheelset.   Champion System for my fantastic custom training and racing gear.  Dr. Shay Shani and his staff at Shani Clinic for tirelessly working on my injuries and expediting my recovery.  Greg Anzalone for being a great guy, good friend and behind the scenes support on so many levels.  Stu Bone, for being my brother from another mother.   Sunwarrior for their fantastic plant-based protein, greens and minerals.   Triathlon Lab & Wins Wheels for keeping my bike running smoothly.   DZ Nuts for keeping the undercarriage lubed.  And of course, my family.  Big love to all of you for always having my back.
Meanwhile, I am trying to spend as much time with the kids as I can until I leave, so signing off….
Until then…
---