ASEA Media Blitz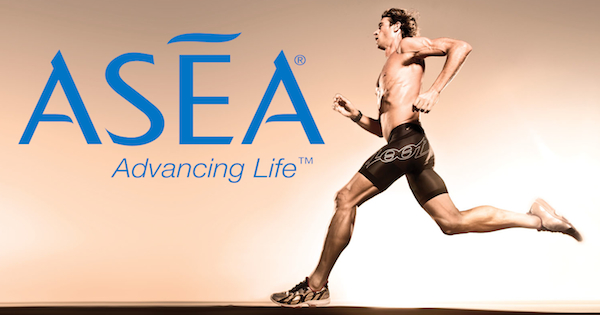 I am really excited to announce that this Thursday morning I will be appearing on a dozen or so major broadcast network television morning news programs across the country to talk about ASEA.  Everything from Mason City, Iowa to San Antonio.  Not to mention a number of radio interviews, including the Sports Medicine Show on Sirius Radio.  Looking forward to it!  I need to be in the studio by 3:00 am, so the least you can do if you live in any of these regions is set your TiVo!
If you follow this blog, you know I am a big fan of the product, and feel it has significantly contributed to the advancement of not only my training and athletic performance, but also my overall wellness, as well as that of my wife.
So if you want to see or hear me talk more on the subject, be sure to tune in.
In the meantime, you can read a bit about my experience with ASEA by checking out my earlier BLOG POST.  And if you'd like more information or to order the product, click HERE.
Here's the schedule:
LIVE TELEVISION INTERVIEWS
| | | | | |
| --- | --- | --- | --- | --- |
| Market | Station | Network | Program | Local Time |
| Mason City, IA | KIMT-TV | CBS | Daybreak | 6:10 a.m. |
| Bakersfield, CA | KBAK-TV | CBS | Eyewitness News | 6:45 a.m. |
| Huntsville &Statewide Alabama | WYAM-TV | IND  | Valley Happenings | 7:00 a.m. 10:00 p.m. |
| Grand Rapids, MI | WXMI-TV | FOX | Fox 17 Morning News | 7:40 a.m. |
| Rochester, NY | WHAM-TV | CW | 13 WHAM News This Morning | 7:50 a.m. |
| San Antonio, TX | KABB-TV | FOX | Fox 29 News First | 8:10 a.m. |
| Norfolk, VA | WVBT-TV | FOX | Hampton Roads Show | 8:20 a.m. |
| Indianapolis, IN | WXIN-TV | FOX | Fox 59 AM | 9:15 a.m. |
| Toledo, OH | WTOL-TV | CBS | News 11 Your Morning | 9:25 a.m. |
LIVE RADIO INTERVIEWS
| | | | |
| --- | --- | --- | --- |
| Market | Station | Program | Time |
| National | SIRIUS RADIO | The Sports Medicine Show | 6:30 a.m. EDT |
| National | CRN DIGITAL RADIO | What's Cookin' Today | 10:10 a.m. EDT |
PRE-TAPED TELEVISION INTERVIEWS
| | | | | |
| --- | --- | --- | --- | --- |
| Market | Station | Network | Program | Air Date |
| Phoenix, AZ | KPHO-TV | CBS | TV 5 Morning News | Aug 12 |
| Topeka, KS | WIBW-TV | FOX | 13 News This Morning | Aug 11 |
| Flint-Saginaw, MI | WNEM-TV | CBS | WNEM 5 Wake-Up | Aug 11 |
| Texas & Southeast US | REGIONAL CABLE | CONNTV | Conn-versations | Aug 13    |